How can I Improve Self-Esteem?
A person's feeling of self worth is called self-esteem. High levels of self-esteem allow a person to interact easily with others, and to feel good about himself. Individuals with low self-esteem may find it hard to connect, often troubled by their own feelings of low self worth. The more a person puts himself down, the worse he will feel, potentially creating a snowball effect. The steps required to improve self-esteem are not an overnight process, but it is one that is worth the time and effort.
The first step to take if you want to improve self-esteem is to accept that you are okay as you are right now, instead of pinning all of your self worth on what you hope to be someday. There will always be ways to improve yourself, but that doesn't mean that you are any less important or worth while right now. In fact, studies have proven that many people do not see any improvement in their self-esteem after they have lost weight, gotten a better job, or have made any of the other improvements that they thought would make them feel better.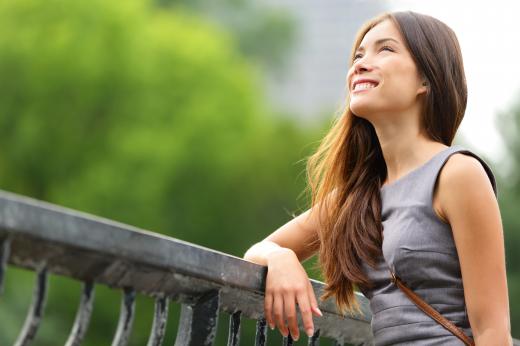 Overgeneralizing is one of the worst things that you can do for your self-esteem. Almost everyone has at least one or two flaws that they wish they could change, but people who over generalize see that one flaw as a larger problem. For example, if you can't run very fast, it does not mean you should feel like you are a failure at everything athletic. Maybe you would be better at tennis, golf, or something like rock climbing.
It is important to learn how to block negative thoughts if you want to improve self-esteem. This can be one of the hardest steps because it is so easy to put yourself down. Every time that you catch yourself thinking negative thoughts, stop yourself and redirect your thoughts to something more positive. Another way to improve your self esteem is to learn a new skill or pick up a new hobby that you are interested in and can easily succeed at. Not only can being successful boost your self esteem, it can also give you something enjoyable to do as a distraction when you are feeling badly about yourself.
Treating others well is a great way to improve self-esteem. Work on being a good listener, smiling often, nodding, and reacting to what the other person is saying. Seek out positive social engagements. Find friends who treat themselves, and you, well. Learn to be proactive and decisive. Remember that your opinion matters as much as everyone else's, and don't be afraid to express it in a constructive way.
Building your self-esteem requires you to make several changes, but they are all for the better. The more you work at it, the easier it will become. Remember that it may take some time to improve self-esteem, but once you have, the difference may be huge.
AS FEATURED ON:
AS FEATURED ON:

By: Maridav

The first step to improving self esteem is accepting yourself.

By: asife

Smiling and being social can boost self-esteem.

By: Mike-Fotografie

Rock climbing may improve self-esteem.

By: kmiragaya

Self-esteem problems often start when people are still children.

By: Africa Studio

Successfully meeting new challenges can increase a person's self-esteem.

By: WavebreakMediaMicro

A healthy level of self-esteem is essential to a child's overall well-being.

By: michaeljung

Regular fitness can improve a person's self-esteem.

By: Lisa F. Young

Doing well in school or work can often increase a person's self-esteem.

By: vgstudio

Being recognized for accomplishments at work can improve a person's self-esteem.

By: Andres Rodriguez

Going out and meeting new people also can improve a person's self-esteem.