How Do I Choose the Best Paronychia Treatment?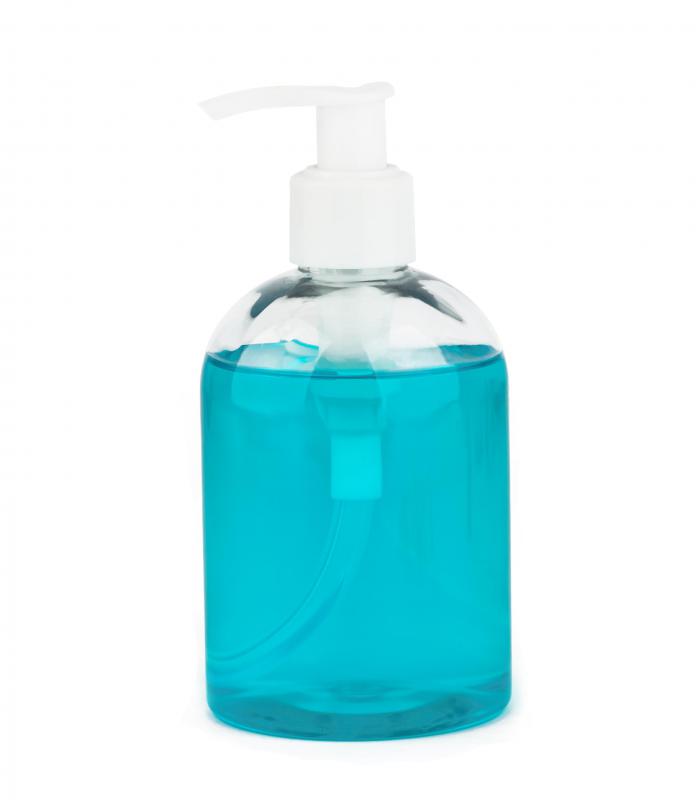 If you have paronychia, an infection in the skin surrounding the fingernails or toenails, choosing the best treatment typically depends on the extent of your infection and whether the condition is acute or chronic. Mild, acute cases typically only require soaking the affected area in a mix of warm water and antibacterial soap several times a day. If the infection spreads to the nearby tissue, oral antibiotics may be a part of your treatment. If an abscess forms, surgical intervention could be required to drain it. In the event that the condition becomes chronic, you may need to use topical steroids or antifungals, and you will also need to determine what is triggering the infections and try to avoid it.
For mild cases of paronychia, the initial treatment can be done at home and typically involves soaking the infected finger or toe several times a day until the condition clears. This can be done using a mixture of half water and half antibacterial soap, or specially made soak packs or Epsom salt may be used. You should soak the infected area for about 15 minutes at a time each session.
A healthcare professional may need to be involved in your acute paronychia treatment if an abscess forms, or if the infection spreads to other parts of your finger or toe beyond the nailbed. Wider spread infections of this nature may require oral antibiotics, such as clindamycin or amoxicillin, to kill them. A healthcare professional may also need to perform a surgical procedure to drain an abscess; this typically involves numbing the area, then using a scalpel to make an incision that allows the pus to drain. After this is completed, he or she will usually pack it and have you keep the packing in place for one to two days, after which he or she will likely have you resume warm soaks to ensure the infection clears completely and does not return.
Chronic paronychia treatment is typically different from acute treatment as the causes are different, though the two conditions may initially look the same. Ongoing exposure to irritants or moisture are usually to blame for chronic cases. If your symptoms last more than six weeks, you may require treatment with topical steroids and antifungal creams, though antibiotics may also be necessary for secondary infections. You should also try to find and avoid the root cause of the issue whenever possible, or it may just return.
By: aviemil

Antibacterial soap can be used in treating mild versions of paronychia.

By: milosducati

Antibiotics may be used if paronychia spreads.

By: Brooke Becker

Epsom salts can be used to help treat mild cases of paronychia.

By: Photographee.eu

Treatment for paronychia may include soaking the affected fingers in hot water three times a day.

By: tinx

Paronychia treatment may involve use of a scalpel.