What are Some Home Remedies for a Runny Nose?
A runny nose might be the result of a cold, allergies, or even spicy foods. Regardless of the cause, the condition can be both aggravating and inconvenient. There are many home remedies that can be employed to treat the problem, or at least alleviate the aggravation. The important thing to remember is that a runny nose is different from nasal congestion and should not be treated with a decongestant unless a doctor recommends it.
A runny nose is the result of increased mucus production in the sinus and nasal passages. The increased production of mucus is usually the result of the body attempting to clear cold or flu viruses or irritants and allergens from the body. A normal amount of mucus is always present, lubricating the lining of the nasal passageways and keeping germs out. Increased production typically makes the nose run, and can even cause postnasal drip, both of which can be irritating.
The best relief for a runny nose is to help the body by gently blowing the nose at regular intervals. However, excessive blowing can irritate the outside of the nose and make it tender and sore. For an excessively runny nose caused by seasonal or environmental allergies, try an over the counter antihistamine. For problems caused by cold or flu, an antihistamine may help alleviate the symptoms, but because they slow the production of mucus, they can cause germs to linger in the nasal cavity longer.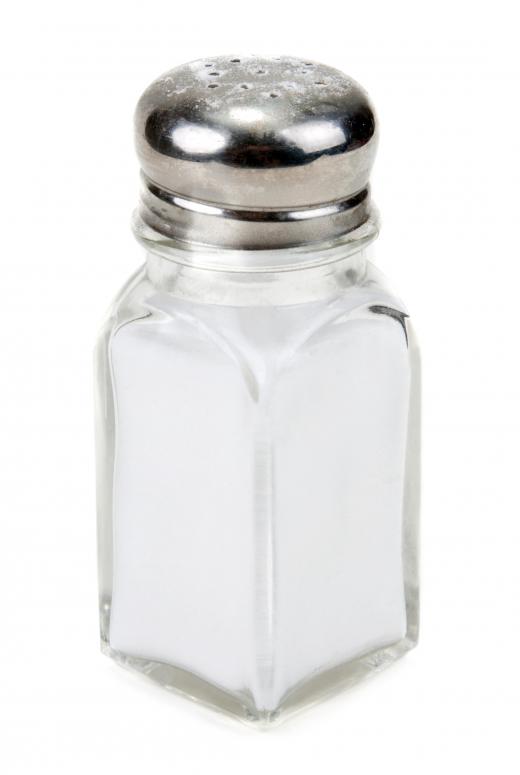 Saline sprays or rinses are another option for alleviating the irritation that accompanies a runny nose. Saline nasal sprays are available over the counter and help thin the mucus, making it easier and more comfortable to expel. Saline sprays also help rid the nasal passages of irritants. You can also make your own saline solution by dissolving one-fourth of a teaspoon of salt in 2 cups of warm water. Using a rubber suction bulb, place a few drops in each nostril. Also consider using a humidifier if the air inside your home is dry as dry air also thickens mucus.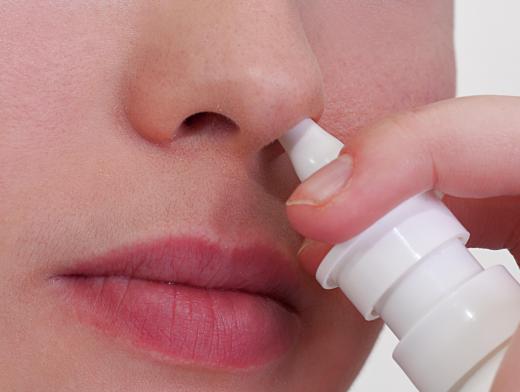 Most of the time, the problem, will clear up on its own within three to five days. If the condition is accompanied by other symptoms including fever, does not disappear within two weeks, or the mucus secretions become green, change color or contain blood, you should call your doctor. Treating children with a runny nose can be difficult if they are too young to blow their nose. For possible over the counter relief for children, you should consult a pediatrician or family physician first.
AS FEATURED ON:
AS FEATURED ON:

By: Marcin Sadlowski

Gentle nose blowing can help relieve a runny nose.

By: Ruslan Kudrin

Table salt can be dissolved in distilled water to make a saline solution that can be used to clean out the sinuses and relieve a runny nose.

By: kirillica

A nasal spray may be effective.

By: evgenyatamanenko

A runny nose accompanied by a fever should be diagnosed by a doctor.

By: Magalice

A parent should ask a pediatrician before giving their child any over the counter medication for a runny nose.

By: StockPhotosArt

If the air in a home or room is dry, a humidifier can help thin out mucus.

By: ia_64

Saline nasal sprays, which consist mostly of a salt-water solution, can help break up congestion.

By: Halfpoint

Gently blowing the nose at regular intervals can help relieve a runny nose.