What are the Different Fluconazole Side Effects?
Fluconazole side effects can range from mild to severe. The most common are minor annoyances such as headache and stomach pain. Serious side effects can include seizures, fever, and blistering skin. An allergic reaction is the most severe of the potential fluconazole side effects and should receive emergency medical attention.
The most common fluconazole side effects are also among the mildest. These include headache, stomachache, heartburn, and diarrhea. Some patients experience an unpleasant taste in the mouth or different taste sensations when eating food. Other effects include dizziness, rash, itching, and vomiting. These problems will typically go away eventually and should only be reported to a doctor if they become more severe or persist.
Some of the more serious fluconazole side effects include flu symptoms, seizures, fever, and chills. Patients can also suffer a loss of appetite, pain primarily in the upper right part of the stomach, and nausea. Fluconazole may cause extreme tiredness, weakness, or lack of energy in some individuals. The drug can also cause dark urine or pale or clay-colored stools.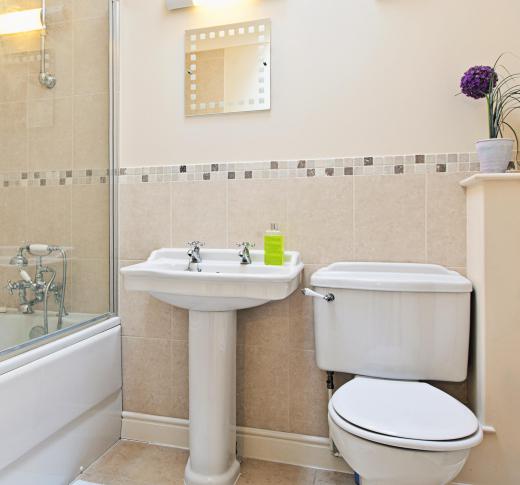 Other serious fluconazole side effects can affect the skin, including blistering, peeling, rash, and easy bruising or bleeding. Patients who experience any of the severe side effects of the drug should report the symptoms to a doctor as soon as possible. An allergic reaction, which can include swelling above the neck, hives, or breathing difficulties should receive emergency medical care.
Fluconazole is taken in either liquid or pill form. It is typically administered once a day, though the dosage can vary depending on what kind of infection is being treated. Patients should take no more than the amount prescribed. If an overdose does occur, the most common symptoms are an extreme fear of harm from others and hallucinations, such as hearing voices or seeing things that are not there.
There are several previous conditions which a patient should discuss with a doctor before taking fluconazole, as they may make taking the drug too risky. They include any kind of a heart rhythm disorder, liver and kidney disease, and a family or personal history of long QT syndrome, a rare heart condition that is present at birth. It is also important to disclose heavy consumption of alcohol, acquired immunodeficiency syndrome (AIDS), and cancer of any kind. Women who are nursing, pregnant, or planning to become pregnant are generally advised not to take the drug.
Fluconazole is an antibiotic drug. It is prescribed for fungal infections. The drug can be used to treat infections in all areas of the body, including the mouth, lungs, bladder, and blood. Fluconazole is marketed under the brand name Diflucan®.


By: memo

Headaches are one possible side effect of taking fluconazole.

By: Lars Zahner

Patients taking fluconazole may become nauseous.

By: JPagetRFphotos

Diarrhea is one possible side effect of taking fluconazole.

By: kmiragaya

Side effects of fluconazole may include heartburn.

By: Minerva Studio

Fluconazole can be prescribed to treat fungal infections of the lungs.