What are the Most Common Digoxin Side Effects?
Digoxin is a prescription medication that is used to treat certain heart conditions, such as heart failure or irregular heartbeat. This medication works by slowing down the heart and helping to regulate the heartbeat. Some common digoxin side effects may include nausea, drowsiness, or confusion. Some over-the-counter or prescription medications may interfere with the way this medication works, so it is important to notify the prescribing physician of any other medications or treatment methods that are being used.
It is important to take digoxin exactly as prescribed by a physician. If this medication is stopped suddenly, the heart condition for which this drug was prescribed may become worse. If there are bothersome side effects or complications, a doctor should be consulted.
Digestive disturbances are among the most commonly reported digoxin side effects. Some of these digestive disturbances may include nausea, vomiting, or diarrhea. Stomach pain, abdominal cramps, or loss of appetite may also be experienced. These side effects are generally mild and do not present enough discomfort to warrant going off of the medicine. If, however, these symptoms persist or become bothersome, a doctor should be consulted for further evaluation.
Other potential digoxin side effects may include an unusual amount of tiredness, body weakness, or drowsiness. The heart rate may become slower, or the patient may experience heart palpitations. Some patients have reported visual changes, confusion, or fainting. Facial swelling, hives, or sudden breathing difficulty may indicate a severe allergic reaction and may become life threatening if not treated immediately.
Certain medications may change the effectiveness of this medication or increase the risks of other digoxin side effects. Some of these medications may include over-the-counter or prescription antacids, medications used to lower cholesterol levels, or laxatives. Some high-fiber foods and medications that are designed to prevent diarrhea may need to be avoided.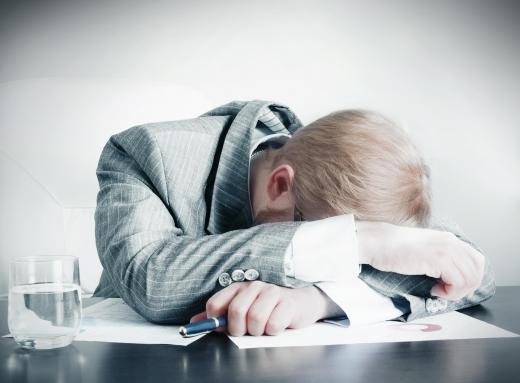 Some digoxin side effects may become present when the dosage needs to be changed. These side effects need to be reported to a doctor right away and may include extreme shortness of breath, difficulty walking or climbing stairs, or a pulse that is measured at more than 100 beats per minute. Increased ankle swelling or a more frequent need to urinate at night should also be reported. Heart palpitations, or a feeling that the heart is racing far too fast, may be a sign of a serious complication. Extreme dizziness, especially if it leads to fainting, indicates a need to receive immediate medical attention.
AS FEATURED ON:
AS FEATURED ON:

By: Shakzu

A doctor should be consulted for persistent or severe side effects from taking digoxin.

By: chuugo

Confusion is one common side effect of digoxin.

By: forestpath

Heart palpitations are one possible side effect of digoxin.

By: oporkka

Drowsiness is a common digoxin side effect, and may make it difficult to concentrate at work or on other tasks.

By: Alliance

Nausea is one possible side effect of digoxin.

By: JPagetRFphotos

Diarrhea is one possible side effect of digoxin.

By: Helder Almeida

Fainting may occur when taking digoxin.