What are the Most Common TIA Symptoms?
A transient ischemic attack or TIA is a condition that manifests itself in a manner that is similar to experiencing a stroke. Sometimes referred to as a mini stroke, a TIA does not cause any type of permanent damage in and of itself. However, experiencing an attack of this type could mean that the chances of having a full-blown stroke are significantly increased, and a doctor should be consulted immediately.
While TIA does not cause any permanent damage, there are a number of symptoms associated with this type of brain attack. One of the more common TIA symptoms is sudden dizziness that is accompanied by a reduced sense of balance. Even when the individual is sitting, the ischemic attack may cause the individual to feel as if he or she is about to fall out of the chair.
A sudden change in vision is also one of the more frequent TIA symptoms. In some people, the vision may become blurred suddenly. Others experience a short period of blindness in one or both eyes. Another manifestation of this symptom is the sudden appearance of double vision that lasts for the duration of the attack and for some time afterward.
Changes in speech and cognition are also TIA symptoms experienced during and after an attack. The individual may suddenly find it very difficult to enunciate properly. At the same time, the ability to understand what others are saying may be seriously impaired. As the attack ends, these symptoms begin to subside and may disappear altogether within a day or two of the episode.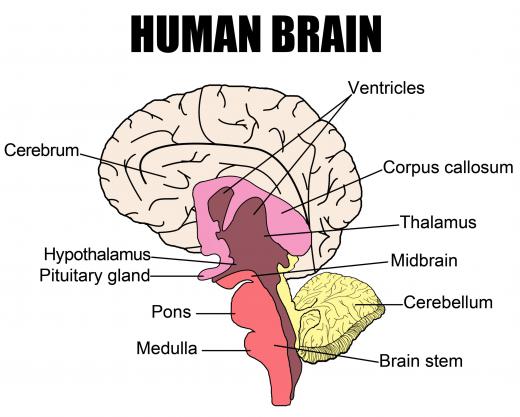 Even with the mildest of attacks, the individual is likely to experience a pronounced sense of weakness in the extremities as well as some numbness. With TIA symptoms of this type, arms and legs may become momentarily paralyzed, or at least have a feeling of heaviness that makes movement extremely difficult. Facial muscles may also feel numb or paralyzed for a period of time. Normally, these symptoms occur on one side of the body while not affecting the other side.
When any TIA symptoms are manifested, it is important to seek medical treatment as soon as possible. While the attacks tend to not produce any lasting effects, a high percentage of people who experience a transient ischemic attack will move on to experience a stroke in the near future. In order to minimize the possible damage that could result from a full-blown stroke, the individual should see a doctor for a complete evaluation. At the very least, the force of the upcoming stroke and the after effects can be minimized. In some cases, prompt medical attention after an ischemic attack can even prevent the occurrence of a stroke altogether.


By: arekmalang

Dizziness is one of the most common symptoms of TIA.

By: sakura

An individual with TIA will experience changes in speech.

By: katalinks

An individual with TIA will experience changes in vision.

By: Balint Radu

The human brain.

By: joshya

TIA is sometimes called a mini-stroke, as it mimics the symptoms of a stroke.