What Are the Signs of a Bruised Tibia?
The tibia is a bone in the lower leg on humans, often known as the shin bone, and it is one of the strongest weight-bearing bones in the body. It is also one of the most commonly bruised bones, since athletic activities often involves obstacles that can come in contact with the shins.
Next to the tibia is the fibula, another part of your lower leg. The ends of these two parts conjoin together to form a portion of your ankle joint. We will discuss signs of a bruised tibia, common causes, at-home treatments, and medical attention needed for more severe injuries. 
What Is a Bruised Tibia?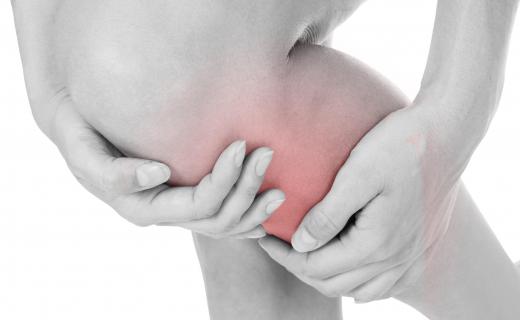 A bruised tibia occurs when capillaries in the skin or bone of the tibia become damaged, allowing for swelling and minor internal bleeding. The signs that a bruised tibia has occurred include discoloration of the skin, tenderness or pain in the affected area, and swelling.
The most notable indicator of a bruised tibia, aside from pain of course, is bruising. The area that has been impacted will change colors as the tissue is damaged; this discoloration may take place immediately after the impact, or it may develop over time. The area in and around the discoloration is likely to be tender or even painful to the touch, depending on the severity of the bruised tibia. If the bone has become bruised, the impact was usually quite severe and the pain will be more intense. A person suffering from a bruised tibia may experience discomfort or pain when placing weight on the leg.
Bruised Tibia in the Leg
Swelling may also occur when a bruised tibia is present in the leg. Blood may essentially pool around the injury, leading to what is known as a hematoma. Severe hematomas can be extremely dangerous and should be examined by a doctor, though minor hematomas may produce little or no real risk. It is best to get the injury examined by a doctor if the injured person is unsure of the severity of the injury. In some cases, light massaging of the affected area can reduce pain, and first aid for the injury includes rest, ice, compression, and elevation, known as the RICE treatment.
Signs of a Bruised Tibia
If you suspect you have a bruised tibia, here are the key signs that you should be aware of: 
Immediate pain when the injury occurs because of the release of the periosteum's nerve fibers become stimulated. 
Swelling in your lower leg. 
A swollen lump is present underneath your skin near the shin. 
A bruise on your lower leg. 
Stiffness or swelling in one of your leg joints. 
Skin feels tender near the injury. 
Difficulty walking. 
Trouble balancing your body because of a change in your musculoskeletal system. 
What Causes A Bruised Tibia?
A bruised tibia happens because of a hard blow to one of your shins. The injury may be from a ball or another heavy object. 
The injury affects your periosteum, harming your blood vessels and nerve fibers. The body's nerve response causes blood to rush to the injury site to protect it until it fully heals. 
If you work in construction or a factory environment or play contact sports, you are more likely to experience a bruised tibia. In construction and factory environments, any hazards could occur that can cause a bruised tibia such as:
Bumping into equipment. 
Someone stepping on your shin. 
A tool or piece of equipment falls on your shin. 
If you play contact sports such as soccer, football, or hockey, you run the risk of getting a bruised tibia if:
A hockey stick, hockey puck, ball, or other sports equipment makes contact with your shin. 
If you fall directly onto your shin from a misbalance on the field. 
Another player making contact near your shin during gameplay. 
At-Home Treatments for a Bruised Tibia
If you have a minorly bruised tibia, there are some at-home treatments to help heal back to normal. These at-home remedies will save you a trip to the doctor. 
Apply Ice to the Bruised Tibia
Since the tibia swells under your skin when injured, applying ice soothes the pain and eliminates swelling over time. Do not apply ice directly to your skin. Place some ice cubes in a plastic bag or use a thin store-bought ice pack and wrap in a clean rag or hand towel so that exposure to the cold temperature works on the swelling. 
Take Over-the-Counter Medicine
Take over-the-counter pain medication if the bruised tibia is causing too much discomfort. Acetaphetamine such as Tylenol and ibuprofen medication with name brands such as Motrin or Advil are multi-purpose pain relievers that can take away the pain of a bruised tibia as you recover. Tylenol interacts with your brain's pain message so that you do not feel anything from the bruised tibia after taking the medication. 
Keep Your Leg Elevated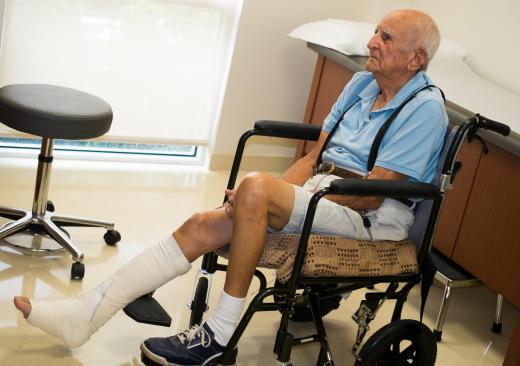 Leg elevation is important when healing a bruised tibia. The accumulated blood causing swelling in your leg can drain away as gravity works in the opposite direction as it is elevated. Stack a few pillows at the end of your bed or couch and place the injured leg on top to elevate it whenever you are relaxing during recovery. 
Medical Attention for a Bruised Tibia
If the pain is persistent or severe, a bone fracture may have occurred and medical attention will be necessary. This commonly occurs when the force from impact was severe. A fracture may be minor and only require immobilization and the RICE treatment, though more severe fractures can cause complications such as internal bleeding or nerve damage, and attention from a doctor will be necessary. The most severe instances of a fracture may require a surgery that repairs the bones with screws or plates.
How Long Does It Take To Heal a Bruised Tibia? 
Bone bruises usually take 30-60 days to heal depending on the severity of the injury. If it was a minor bone bruise from a contact sport, it could take a few weeks to fully heal. A work-related tibia bruising may take even longer than two months to heal depending on how the injury occurred. Speak to your healthcare provider to discover your suggested recovery time. 
Wrap Up
Bruised tibias usually occur from playing contact sports or working in a high-demand physical work environment. When you experience a bruised tibia, the blood vessels and nerve fibers in the periosteum of your leg get filled with blood which causes swelling. Try at-home remedies to reduce the pain and swelling. If symptoms persist, seek medical attention as an MRI may need to be done to determine why the injury has not healed yet.
AS FEATURED ON:
AS FEATURED ON:

By: apops

Redness, swelling, and pain accompany a bruised tibia.

By: reineg

If the tibia bone is bruised, the pain could be quite intense.

By: andreaxt

The tibia, or shin bone, is one of the strongest weight-bearing bones in the body.

By: ksena32

Treatment for a bruised tibia may consist of cleaning and bandaging the area.

By: Fotoluminate LLC

If pain from a bruised tibia does not go away on its own, it may be fractured.