What Are the Symptoms of a Prednisone Allergy?
Prednisone is a type of prescription medication known as a corticosteroid and is used to treat a variety of medical conditions that cause inflammation and swelling. Some people may not be able to use this medication due to a prednisone allergy, a condition which can develop both the first time the medication is taken or after the patient has successfully taking the medication in the past. Some of the most common signs that a person may be experiencing an allergy to this medication include a skin rash, hives, or itching of the eyes or skin. In some cases, a reaction can be fatal without immediate medical attention, leading to swelling of the tongue or throat and an inability to breathe properly.
Most people who have an allergy to prednisone will only experience mild skin reactions when using this medication. A mild rash may appear in some areas or may cover the entire body. This rash often itches, but not always. Raised red areas of skin, commonly known as hives, may also develop.
Swelling of the face, lips, or tongue are common symptoms of an allergy. The swelling may also affect the throat, causing wheezing and difficulty breathing. This type of reaction should be treated as a medical emergency, as the patient could lose consciousness or suffer permanent brain damage if the body is not able to receive enough oxygen to properly nourish the brain cells.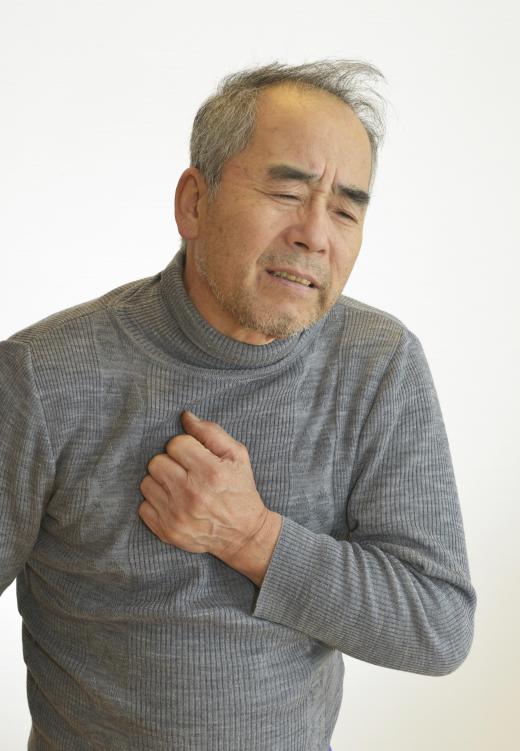 Anaphylaxis is a medical term used to describe a severe, potentially-fatal allergic reaction. In addition to rash, itching, and swelling, this type of prednisone allergy may lead to the development of a host of other symptoms. These may include abdominal pain, intestinal cramps, or diarrhea. Nausea, vomiting, or a feeling of being dizzy or lightheaded may also occur. A rapid pulse may develop, potentially leading to chest pain or heart palpitations.
A reaction to prednisone frequently leads to varying degrees of breathing difficulty. This often begins with mild wheezing, although if the throat significantly swells, the patient may become unable to breathe at all. Confusion or a loss of consciousness are possible if there is a dramatic loss of breathing capacity. This lack of oxygen can lead to permanent brain damage or even death if not treated immediately. Any questions or concerns about potential allergy symptoms should be discussed with a doctor or other medical professional.
AS FEATURED ON:
AS FEATURED ON:

By: MarkFGD

Itchy eyes are a common symptom of an allergic reaction to prednisone.

By: chuugo

Difficulty breathing is a common symptom of an allergic reaction to prednisone.

By: ampyang

Itchy rashes and hives are a common symptom of an allergic reaction to prednisone.

By: Thirteen Of Clubs

Prednisone tablets can have many effects on the body, but are most commonly used for their anti-inflammatory properties.

By: Photographee.eu

Swelling of the airways due to prednisone allergy can cause the patient to lose consciousness.