By definition, trace elements are chemical components that naturally occur in soil, plant, and wildlife in minute concentrations. Also known as trace minerals, they are necessary for the optimal development and metabolic functioning of all living things. For people, proper cell metabolism, effective immune function, and healthy reproduction are dependent on a total of 72 of these elements. Unfortunately, even though the agricultural industry takes measures to ensure adequate nutrients exist in soil, the concentration of trace elements in some crops has somewhat diminished. In fact, the only natural food source that still represents all of these essential minerals is seafood.
Since trace elements provide nutritional value, they are sometimes referred to as micronutrients. It may come as a surprise to some people, however, that certain heavy metals are included as a sub-class of this family. This includes materials such as mercury, lead, cadmium, and even arsenic, which can be found in vitamin supplements manufactured for human consumption. While these are, in fact, necessary for proper nutrition in nearly microscopic amounts, too much can be toxic. This is why there is so much concern over the danger posed by environmental pollutants being introduced into waterways and accumulating in the fatty tissue of marine life.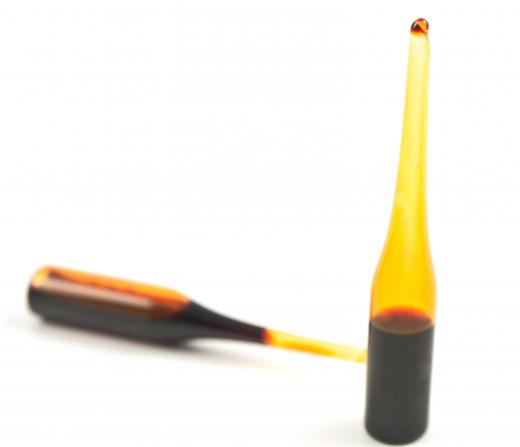 The health-giving properties of trace minerals vary greatly, and some are not even understood as yet. Some seem to play a role in the prevention of certain diseases and other health-related conditions. For instance, chromium is involved in the regulation of metabolism of glucose and lipid fats, and it is the primary constituent of glucose tolerance factor (GTF) and is necessary to deter insulin resistance associated with diabetes. Chromium is also thought to be an aid to weight loss since it promotes the burning of fat for energy rather than its storage.
Several trace elements are essential for energy production, hormone regulation, and neurotransmissions in the brain. These include copper, iodine, and iron. Others, like selenium and magnesium, are required to for the body to use nutrients such as calcium and vitamin C. Zinc, in particular, may be considered the workhorse of the essential trace elements since it is involved in more than 200 enzymatic functions in the body. A less familiar member of this group, molybdenum, has been linked to the body's ability to eliminate toxins.
Generally speaking, eating a balanced diet sufficiently assures that a person is getting enough of these minerals without the need for dietary supplements. Foods that are rich in these micronutrients include milk, organ meats, beef, poultry, legumes, green leafy vegetables, nuts, fruits, and whole grains. The exceptions are fluorine and iodine, which are typically taken in from drinking fluoridated water and iodized salt.
AS FEATURED ON:
AS FEATURED ON:

By: ksena32

Trace amounts of iodine are important to healthy thyroid function.

By: Elenarts

Iron is one of the many trace elements that a body needs to function properly.

By: Eugenio Chelli

A person can ensure that they are getting most of their needed trace elements by eating a balanced diet.

Legumes are a good source of micronutrients.