What is an Epinephrine Injection?
An epinephrine injection is a shot of the medication called epinephrine or adrenaline. Though many times this is used in the medical or hospital setting to treat symptoms of cardiac arrest, people may also have injectable forms of this medication prescribed to them to treat life-threatening anaphylactic shock reactions. Such prescriptions are most common for those with identified and extremely severe allergic reactions to insect bites or certain common foods. Another potential reason people might keep these shots on hand is if they have asthma attacks that are intensely dangerous.
One of the dangers with both asthma attacks and anaphylaxis is that both result in restriction of the airway. Those with life-threatening asthma or allergic reactions may not be able to wait for emergency services to arrive and provide assistance. Epinephrine immediately acts on the immune system reducing inflammatory response, which can help keep the airways open and protect breathing. This can be a vital step for those in danger of stopping breathing due to aggravated allergic response.
The epinephrine injection, which usually must be prescribed by a doctor, comes in several strengths. It may also have different names, and one of the most popular is Epi-pen®. The medication is pre-loaded and means people grab the syringe and use it right away. There are both adult and child doses, and it's important to get the right kind.
People do need to learn how to properly given an epinephrine injection, and really the only place to give this is in the thigh. Feet and hands should never be injected because this might result in tissue damage. People are also advised to watch expiration dates on their epinephrine injection supply and make certain to get a new supply if the medication expires or changes color.
It's certainly the case that an epinephrine injection can be life saving, but it can also have severe side effects. These can include rapidly beating heart, shakiness, restless feelings, stomach upset, excess perspiration, aching head, skin is that overly pale, chest heaviness or compression, and others. If the medication doesn't resolve symptoms this might suggest having to give a second injection, which could cause greater side effect profile. It's recommended that people see a doctor after using an injection and especially after using more than one consecutively.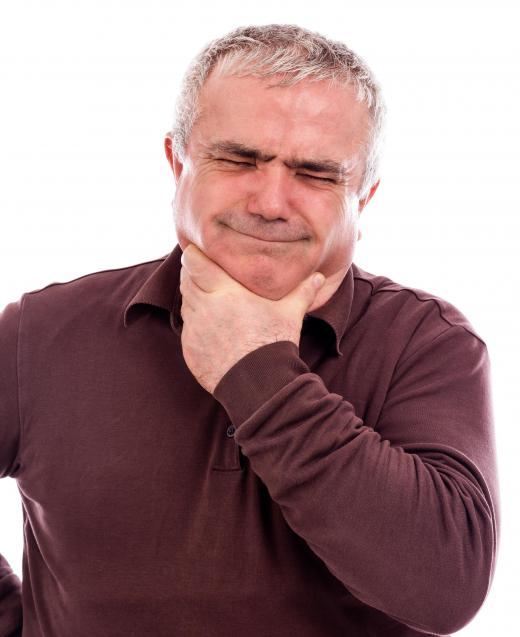 There are also potential drug interactions with the epinephrine injection. Physicians and patients should carefully weigh use of injections in addition to these medications. Many times, even if a potential interaction exists, it still may be worth having these injections on hand for life threatening allergic or asthma emergencies.
AS FEATURED ON:
AS FEATURED ON:

By: Laurent Hamels

Life-threatening allergic reactions can result in difficulty in breathing.

By: Greg Friese

EpiPens are used in the treatment of severe allergic reactions.

By: jinga80

Those who suffer from anaphylactic reactions should carry antihistamines as well as an epinephrine injector with them at all times.

By: blondsteve

Emergency medical attention is necessary after an epinephrine injection.

By: Photographee.eu

Cardiopulmonary resuscitation (CPR) may be necessary if the person experiencing anaphylaxis is unresponsive and not breathing.

By: Tatty

The thigh is usually a good place for an epinephrine injection.

By: Photographee.eu

Side effects of an epinephrine injection may include stomach upset.

By: petert2

Epinephrine injection shots may be kept on hand by people who suffer from asthma attacks.