What is an Intestinal Hernia?
An intestinal hernia is a hernia in which the intestines push through the abdominal wall, creating a distinctive lump. The majority of hernias are inguinal hernias, which means that they appear around the groin region. This type of hernia is fairly common, occurring in people of all ages and all levels of physical condition. It is important to seek treatment for an intestinal hernia, as serious complications can develop if the hernia is allowed to persist.
The large or small intestine can be involved in a hernia. In both cases, the intestines find a weak point in the abdominal wall and push through it, creating what is known as a hernial sac. The herniation of the intestines can be accompanied by severe pain, and it is usually readily apparent because of the distinctive lump which forms under the skin. People can develop hernias after abdominal surgery, or as a result of severe strain.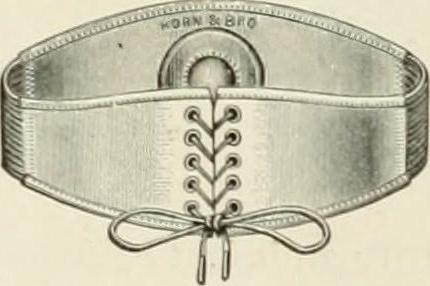 Hernias must be treated surgically. In a hernia repair surgery, the intestines are pushed back into place and the weak point is covered with hernia mesh. The mesh keeps the intestines in place and provides a framework for tissue to grow on, effecting a repair while allowing the site to heal. While waiting for surgery, a patient may be asked to wear a hernia belt which applies pressure to the site, preventing the hernia from getting worse and increasing comfort.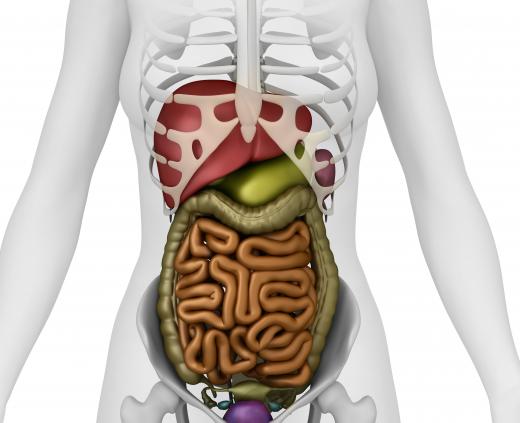 In a reducible intestinal hernia, the intestines can easily be pushed back into place during the hernia repair. Incarcerated hernias involve loops of intestine which become trapped in the hernial sack, and they can become very serious medical problems. If the intestines are allowed to remain incarcerated, they may become strangulated, losing access to their blood supply. The loss of blood will cause the tissue in the intestines to die, causing the onset of gangrene.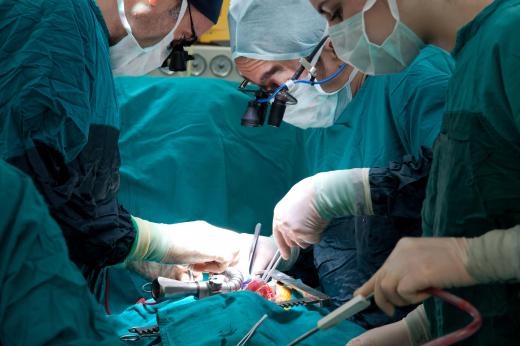 An untreated intestinal hernia can cause nausea, vomiting, constipation, and other intestinal problems as a result of bowel obstruction caused by the herniation. If a patient develops severe symptoms, it indicates that the hernia is incarcerated or strangulated, which means that the hernia has turned into a surgical emergency which requires prompt treatment. Patients with reducible hernias who are waiting for surgery are often advised to keep a close eye out for symptoms, so that if the signs of an incarcerated intestinal hernia do emerge, they can promptly go to the hospital for emergency surgery to repair the hernia.
AS FEATURED ON:
AS FEATURED ON:

A hernia belt may be worn to prevent a hernia from getting worse until surgery can be performed.

By: CLIPAREA.com

Intestinal hernias can occur in both the large and small intestines.

By: derege

An intestinal hernia requires surgery.

By: nerthuz

An intestinal hernia occurs when the intestines push through the abdominal wall.

By: Monkey Business

An untreated intestinal hernia can cause nausea, vomiting and constipation.