Asian ginseng is a plant that commonly grows in Asian countries, such as Korea and China. This herb belongs to the species panax. It is characterized by its fleshy, tan-colored and gnarled root. The root is used as an herbal remedy for several medical purposes.
Ginsenosides are the active ingredient in Asian ginseng. Also known as panaxosides, ginsenosides may contribute to the herb's medicinal functions. These components are known as adaptogens, which means that they may help the body cope with physical and mental stress.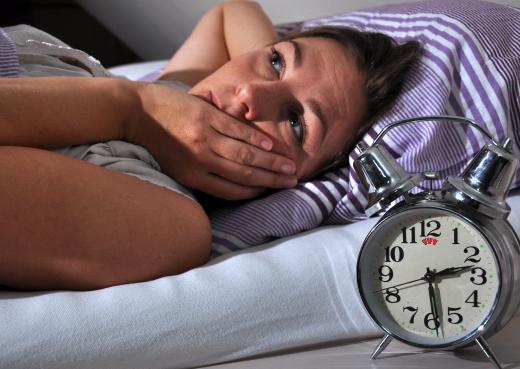 Those who consume alcohol may find Asian ginseng helpful. The root may help to increase the rate of metabolism of alcohol. This lowers the body's blood alcohol content (BAC) by accelerating the rate at which alcohol will clear from the body. Ginseng may also decrease the amount of alcohol that can be absorbed into the body.
Patients with poor cardiovascular health may also find Asian ginseng helpful. The herb may help lower low-density lipoprotein (LDL) cholesterol, while raising the good cholesterol, called high-density lipoprotein (HDL). For the purposes of lowering bad cholesterol, however, patients should continue to follow a diet and exercise plan in addition to taking ginseng. High doses of Asian ginseng may also help to lower blood pressure, while normal doses may actually elevate it. Patients with hypertension should discuss using ginseng with a doctor.
Asian ginseng may also be used to improve reproductive health. The root may help improve sperm count. It may possibly increase libido and improve erection difficulties in men.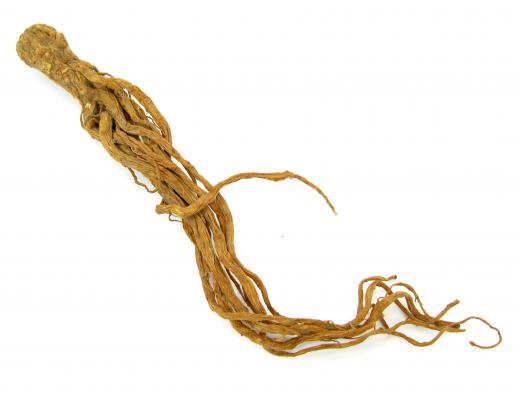 Diabetics may use this herbal remedy in conjunction with a traditional diabetes health-care regimen. Asian ginseng may help to lower blood sugar levels and avoid glucose spikes. Diabetes patients should always discuss changes to their health-care routine with a doctor.
Some people may be allergic to ginseng. Patients should get immediate medical help if they experience signs of an allergic reaction. These may include symptoms such as facial swelling, hives, or problems breathing.
Asian ginseng may also cause insomnia, especially when consumed in large amounts. Taking caffeine with ginseng may lead to over-stimulation. Some other possible side effects of ginseng include anxiety, euphoria, and restlessness. The herb may also cause breast pain, vaginal bleeding, and a headache. Other patients may experience vomiting, diarrhea, and a nosebleed.
Certain medications may interact with ginseng. Patients taking heart medications, psychiatric drugs, or blood-thinning drugs should discuss taking ginseng with a doctor. Ginseng may also reduce the efficacy of morphine.
Patients who are planning surgery should not use ginseng at least seven days before the operation. Ginseng may raise the risk of bleeding. In addition, pregnant or breastfeeding patients should not use ginseng, as the safety of this usage is unknown.
A typical dose of standardized extract for an adult is 200 milligrams, taken one to three times daily. The extract should be standardized to four to five percent ginsenosides. When taking the fresh root, patients can take one to two grams once daily. A standard dried root dosage is a half gram to two grams, chewed and swallowed once per day.
AS FEATURED ON:
AS FEATURED ON:

By: Dan Race

Asian ginseng may cause insomnia when consumed in large amounts.

By: Uros Petrovic

Ginseng root has been used for a variety of medicinal purposes for thousands or years.

By: Joshua Resnick

Asian ginseng may help improve sperm count.

By: Rob Byron

Some individuals may experience hives as part of an allergic reaction to Asian ginseng.