What is the Brown Rice Diet?
The brown rice diet is one of the infinite number of diet plans that purport to cleanse and detoxify the body. As the name implies, the main ingredient is brown rice, rather than the white rice to which most US consumers are accustomed. It should be noted that there is no scientific evidence that this diet actually does detoxify or cleanse the body. Those who do want to follow this or any rather extreme diet, should first consult with a qualified medical professional.
The basic theory behind the diet is that white rice loses much of its nutritional value when it is milled and polished. There is some measure of truth to this, as white rice is brown rice that has had its outer husk removed, which also removes most of the fiber. Homeopathic professionals often make the claim that it is the fiber of brown rice that helps move toxins out of the body and leads to an enhanced state of well-being.
There are basically two schools of thought on just how the brown rice diet should be conducted. The first, and probably least healthful of the two, involves eating small meals of brown rice, cooked in water, five or six times a day. No other food is permitted, though the dieter is supposed to drink at least eight to ten glasses of water per day. The occasional glass of fresh vegetable juice is also acceptable.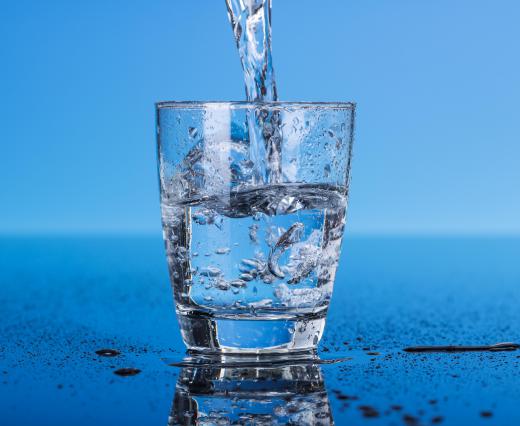 Dieters are supposed to stick with this eating plan for up to two weeks, at which time the body is supposedly cleansed of toxins and harmful chemicals. It is true that the body may feel cleansed, for consuming such a great amount of water and rice will function as both a diuretic and a laxative. As to whether such a version of the diet removes toxins, or aids a person's health in any way, is open for debate.
A second, more sensible version of the diet specifies that the dieter eat foods other than rice over a seven-day period. Fruits and vegetables are allowed, although most homeopaths will usually insist that anything consumed be organic and raw. All canned and frozen foods are forbidden. Again, the dieter may drink as much water as he likes, and fruit juice is also suggested.
This variation is not that much different from any other low-fat diet. The dieter can have fruit and brown rice, vegetables and brown rice, fruit juice and brown rice, herbal tea and brown rice, or even brown rice and brown rice. He can eat as much of these foods as he likes and can vary his intake as he desires. The only absolute is that he stay on the diet for a full week.
While this, more liberal of the two brown rice diets will certain not hurt a person — assuming, of course, that he is not allergic to brown rice — there is again no evidence that it will revitalize the body. As with the first version of the diet, the individual who engages in the procedure will usually lose weight. The diuretic and laxative effect can be rather extreme, and unless the dieter plans on staying close to a restroom for seven days, he might want to consider a more traditional eating plan.
AS FEATURED ON:
AS FEATURED ON:

By: airborne77

Brown rice.

By: luchshen

Water is a key element in both versions of the brown rice diet.

By: HandmadePictures

No food other than brown rice is permitted in the stricter of the two versions of this diet, but the occasional glass of vegetable juice is acceptable.

By: Markus Mainka

The less strict version of the brown rice diet allows fresh fruit and vegetables to be eaten over a seven-day period.

By: Stepan Popov

Both brown and white rice lose much of their fiber when their husks are removed, but brown rice, which is not milled and polished, still retains a small amount of fiber.