One of several calcium-channel blocker drugs, verapamil is commonly used in pill form to ease chest pain, steady irregular heartbeats called arrhythmias, and lower blood pressure. Another use of this blood vessel relaxant is as a verapamil cream or injection to treat Peyronie's disease, which leads to a bent and often-painful penis. Though the ointment form of the drug has yet to be perfected as of 2011, a regimen of a dozen injections does appear to have success in many cases.
Peyronie's disease is caused when plaque forms on the top, bottom or either side of the penis. This scarring occurs following damage to the tunica, a sheath that envelops the organ's corpora vessels that fill with blood during an erection. As a result, this creates a constricted area and an unnatural bending of the penis in any direction. The curvature can lead to pain — not just for the male but possibly his partner too.
Verapamil cream, available by prescription, was created to find an alternative to the preferred method of eliminating Peyronie's disease in 2011: verapamil injections. According to the Urologic Surgeons of Washington, about half the patients who undergo a dozen site injections of verapamil at two-week intervals are likely to see the scarring and bending reduced. About 80 percent had an overall reduction in pain.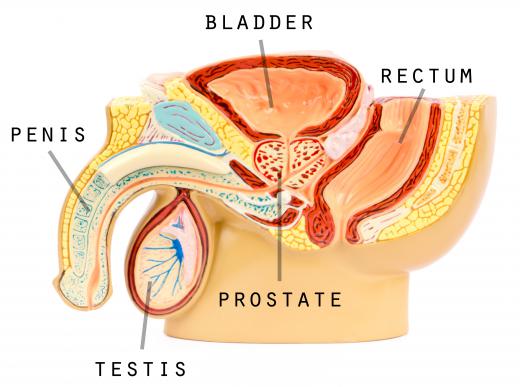 Surgery is a last-resort effort to relieve extremely curving penises or those that are not mended by verapamil injections. Squeamish patients led to the development of verapamil cream, though studies are still needed in 2011 to gauge its effectiveness. It may end up going the route of several other discarded treatments for Peronie's disease through history, like vitamin E or corticosteroid injections. Before that happens though, it appears that research is underway to make the verapamil cream treatment more effective with the application of electrical pulses. Studies are still preliminary regarding the effectiveness of any type of cream treatment.
As with oral verapamil, some side effects or adverse reactions are possible with verapamil cream or injections. The National Institutes of Health (NIH) states that grapefruit and the common herbal supplement St. John's wort may cause an allergic reaction. Even without these stimuli, some patients have suffered several side effects from verapamil, including heartburn, jaundiced skin, fever, headache and swelling of the extremities. The drug also is known to increase the effects of alcohol.
AS FEATURED ON:
AS FEATURED ON:

By: kmiragaya

Side effects of verapamil may include heartburn.

By: tomschoumakers

Verapamil cream may be used to treat Peyronie's disease, a condition which leads to a bent and painful penis.

By: Photographee.eu

Verapamil is commonly used in pill form.

By: volff

Those using verapamil cream are advised against eating grapefruit as the interaction can cause an allergic reaction.

By: ArTo

Signs of an allergic reaction may include chest pain.

By: Cheyenne

Verapamil may be used to lower blood pressure.