What is Wellness Therapy?
Wellness therapy is a natural form of healing, also known as holistic therapy or natural energy healing. The focus of wellness therapy is treating underlying causes of symptoms and examining the person's well-being from every aspect. This typically includes addressing issues and recognizing factors from a mental, emotional, and spiritual standpoint, as well as the physical health of the patient. Treatment options may include counseling as well as dietary and lifestyle changes.
In wellness therapy, the trained counselor or therapist may have the patient focus on lifestyle changes for a better quality of life and optimal health. For instance, if the patient exhibits fatigue with no known cause, the healer will examine the patient's lifestyle. Perhaps she will note that the patient has not been consuming the proper nutritional requirements, is not handling stress effectively, or has experienced a disturbance in sleep.
The wellness therapy healer may teach the patient better means of stress management. In doing so, the patient's complaints may be noticeably diminished. In addition, the therapist may teach how proper diet can greatly enhance well-being. The counselor might believe that a deficiency of certain vitamins, minerals, and other nutrients may have a correlation with the symptoms the patient is experiencing.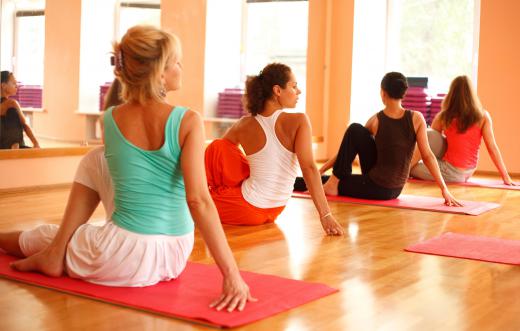 If the therapist believes the patient would benefit from relaxation techniques, she may employ the use of aromatherapy. By using the oils from plant-derived substances, the patient can gain a feeling of wellness. These extracts are meant to enhance emotional and spiritual relaxation in a controlled environment.
Holistic health care and wellness therapy may also include various types of meditation. Meditation as a means of incorporating a balance between physical and spiritual well-being may benefit healing. In this method, the patient may devote 15 minutes to silence and deep concentration for the purpose of spiritual awareness. This is said to promote a feeling of peacefulness and harmony.
In some cases of wellness therapy, prayer may be incorporated into the sessions. This may be from a religious standpoint, or strictly spiritual prayer. Prayer as a part of holistic therapy can be combined with other aspects including yoga or deep breathing techniques.
Occasionally, the wellness therapist may decide that acupuncture may provide benefits to the patient. If so, the therapist will typically refer the patient to a trained chiropractor. The physician may have experience in Western treatment techniques or specialize in Eastern healing. The procedure typically involves a thorough physical examination and health evaluation before acupuncture begins.
AS FEATURED ON:
AS FEATURED ON:

By: matka_Wariatka

Aromatherapy lotions and scented candles can be used to enhance a person.

By: furmananna

Yoga is often used in wellness therapy.

By: kovaricekpavel

Wellness therapy may include various types of meditation.

By: WavebreakMediaMicro

Chiropractors are able to administer wellness therapy in the form of acupuncture.