What is Functional Family Therapy?
Functional family therapy is a therapy program offered by many state or community agencies that may serve at risk youth populations. It is particularly designed to be of use with juveniles who find themselves in the court system due to crimes committed. Developed in the late 1960s, it is a short-term therapy technique that emphasizes participation by the whole family. The aim is to improve family communication to discourage youths from recidivism (committing more crimes).
Due to its long-term use, functional family therapy has been studied fairly extensively. It clearly shows a drop in recidivism for program participants. This doesn't mean it's the only intervention or therapeutic program that might be successfully employed. Yet it's been repeatedly identified as a good program that can have encouraging outcomes.
The functional family therapy program is a short term one, consisting of one hour sessions, once weekly for anywhere from 8-12 weeks, or slightly longer. There are three segments of the program, beginning with engagement or motivation, where the goal is to form strong alliances in the family, motivate desire to change, and help families communicate more clearly. The next section is behavior change. Here goals are to create plans of what changes should be made and to do things like identify those risks that stand in the way of changing behavior.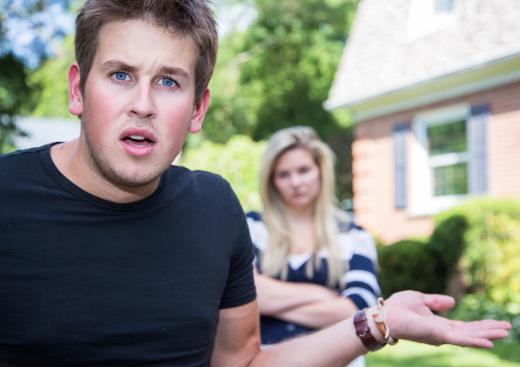 The final stage is called generalization, and this in part works by helping family members "generalize" to other situations as to how they can continue to maintain change. This last stage is truly aimed at trying to keep lapses from occurring. It may also involve giving the family access to more resources that can help them sustain the things they've learned.
Functional family therapy has been used in a number of countries and various agencies may offer it, include justice departments, jails, juvenile detention centers, youth groups, or human services division in a government. Typically, it requires referral in places like the US because it tends to be most offered by government run agencies. An agency has to have training in order to implement a functional family therapy program, which it may receive from a number of sources,
This form of family therapy may not be administered by a therapist. Instead, a variety of people could facilitate the meetings, including parole officers, or those with brief training in mental health issues. State laws requiring licensing for those practicing any form of counseling or therapy may impact the degree to which this is permissible.


By: bertys30

Functional family therapy serves at risk youth populations.

By: Ilike

Functional family therapy may be used to handle one sibling's bullying of another.

By: amyinlondon

Functional family therapy can help improve communication.