Are There Side Effects of Homeopathy?
Little research has been completed regarding the side effects of homeopathic medicine, or homeopathic aggravation, as these problems are commonly called in this form of alternative medicine. The side effects of homeopathy are usually related to allergic reactions to the ingredients within the medicines prescribed by a homeopathic professional. Aggravations usually appear as the temporary worsening of a condition, often chronic conditions, before an improvement is seen in symptoms.
Homeopathy is a form of alternative medicine developed in Germany during the 18th century and has been since traveled around the world including to the U.S. by the late 19th century. The uses of homeopathic medicine include the treatment of diagnosed medical conditions and the use of natural medicines and herbs to promote general well-being and a healthy lifestyle. Regulatory bodies such as the U.S. Food and Drug Administration have completed observational research in order to discover the side effects of homeopathy. Side effects of homeopathy can include the presenting of symptoms including fever, nausea, vomiting, and diarrhea. Some homeopathic patients feel a general sense of being uncomfortable when the treatments are first administered.
Natural ingredients are used in the production of homeopathic medicines, often reducing the amount of side effects found in treatments. In most cases, these side effects are the result of the human body attempting to expel poisonous toxins from within. Allergic reactions can occur to some of the ingredients within homeopathy, however, resulting in some adverse effects for patients. Alcohol, for example, is a common ingredient in homeopathic medicines at higher levels than in traditional medicines that can actually mimick side effects of traditional medicines.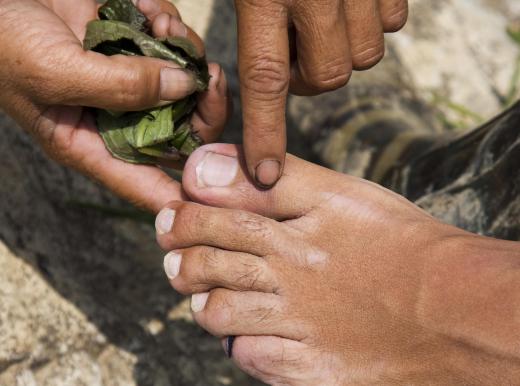 Side effects of homeopathy are usually called aggravations, taking three forms: drug, disease, and homeopathic aggravations. Drug aggravations are either an increase in the occurrence of symptoms of a disease or having more symptoms than were previously exhibited. Where side effects of homeopathy are caused by the medicines consumed by the patient, the treatment should be revised with altered medicines or dosages. Disease aggravations are actually not caused by the homeopathic treatment, but rather the advancement of the disease itself and the associated symptoms. In this situation, a different treatment plan is often warranted in order to work to alleviate these new presentations.
Homeopathic aggravations are often associated with patients diagnosed with chronic illnesses and viral infections such as influenza. In many cases, side effects of homeopathy caused by homeopathic treatments can bring forward illnesses that are suppressed by traditional medications and treatments, and can show signs of the homeopathic patient detoxifying and expelling toxins. Apart from the occurrence of aggravations and allergic reactions within homeopathy, actual side effects do not necessarily present in this form of medical treatment.
AS FEATURED ON:
AS FEATURED ON:

By: by-studio

There is little research on the side effects of homeopathic remedies.

By: chiakto

The natural ingredients used in the production of homeopathic medicines often reduce the amount of side effects found in treatments.

By: Alliance

Some homeopathic medicines may cause nausea or vomiting.

By: Lucky Dragon USA

Side effects of homeopathy may include fever.

By: Creativa

Homeopathic aggravations may bring forward more severe symptoms of viral infections such as influenza.