The 5 Best Super Greens Powders, According to Health Experts
Super greens powder supplements are a great way to pack more nutrients into your diet. Consuming plenty of vegetables is essential to healthy eating, but many people struggle to meet daily intake requirements.
Only about 12% of people in the United States meet the CDC's recommended vegetable intake of two to three cups daily. While whole, fresh plant foods are the ideal way to take in nutrients and minerals, a super greens powder can fill in the gaps.
But what's the best super greens powder to try? Here are my top five best greens powder picks.
Top Picks
Backed by health experts, Ensō Supergreens is the clear choice - just one scoop a day can change your overall nutrition.
Second place
Third place
| | | | |
| --- | --- | --- | --- |
| | | | |
| Organic Superfoods | | | |
| Probiotics | | | |
| Digestive enzymes | | | |
| Wide variety of superfoods | | | |
| Local sourcing | | | |
| Manufactured in the US | | | |
| NSF Good Manufacturing Practice (GMP) registered facilities | | | |
| Third party tested | | | |
| Sugar free | | | |
| No stevia | | | |
| Caffeine free | | | |
| Non GMO | | | |
| Nut free | | | |
| Free shipping without any limitations or spend limit | | | |
| Money-back guarantee | | | |
| Live chat with a real person and responsive customer service | | | |
| Cost per serving (for the subscription) | $1.33 | $2.33 | $2.63 |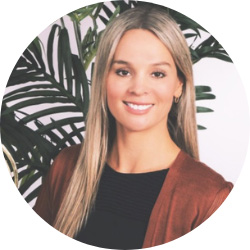 "As a RDN, I fully support the idea of "food first", however I have learned that nowadays most people could use a boost to their diets to meet their vitamin and mineral needs. There are a few factors that I believe create the need for greens supplementation, including what might be considered the Standard American Diet (SAD) which many people consume- a diet generally low in fiber as well as vitamins and minerals from fruits and veggies." — Lena Bakovic, MS, RDN, CNSC
The Five Best Super Greens Powders
It's hard to know which super greens powder to choose. There are numerous brands and varieties out there, each one with unique ingredients.
To help you cut through the noise and decide what's best for you, we've researched the leading 20 super greens powders in the market and ranked our top picks based on the ingredients list, overall health benefits, and effectiveness.
1. Ensō Supergreens
Ensō Supergreens comes packed with over 20 certified organic superfoods, digestion-boosting enzymes, and 5 Bi CFU probiotics. Ensō Supergreens is a clean, natural way to ensure a robust daily intake of essential greens. Its expert formulation supports energy levels, immunity, and digestive function. It has our longest list of pros and takes the top spot for overall health benefits - and great taste!
Ensō Supergreens is made with only non-GMO, certified organic superfood ingredients. It's also free from nuts, gluten, sugar, artificial flavors and colors, and caffeine, making it a great choice for people with allergies or dietary restrictions.
The probiotics in Ensō Supergreens are dairy-free. This organic super greens powder blend is completely plant-based, making it 100% vegan-friendly.
On top of that, Ensō Supergreens powder is Good Manufacturing Practice certified at the highest level by NSF. This means Ensō adheres to strict quality standards throughout every step of production. The product is also made in the USA, and third-party tested to further ensure consistent quality.
Ensō Supergreens boasts a substantial list of powerful superfood ingredients. Here are just a few of the beneficial plant foods it contains:
Chlorella — supports immune function, digestion, and healthy blood pressure and cholesterol levels. A great source of folate, iron, and vitamins A, B, and C.
Burdock root — supports detoxification, healthy liver function, and digestion.
Dulse — promotes good blood pressure and bone strength and is rich in calcium and potassium.
Peppermint leaf — helps improve bile flow and minimizes congestion and swelling.
Spirulina — rich in minerals, antioxidants, micronutrients, B vitamins, and vitamins A and C.
Dandelion — excellent for the liver, gallbladder, digestion, and detoxification.
Moringa — a spectacular superfood that offers 25 times as much iron as spinach and high levels of potassium and vitamin C.
Barley grass — supports a healthy immune system.
Nopal cactus — helps maintain good blood sugar, prostate health, and normal cholesterol levels.
It only takes one daily scoop of Enso Supergreens to get your nutrition in. In addition, Enso was the best-tasting greens we've tried, which also reflects their good choice of high-quality ingredients. You can have it with just water if you're looking for something quick or mix it into a smoothie with your favorite choice of milk for additional flavors.
Bottom Line:
When it comes to great taste and all-natural, organic ingredients, Ensō Superfoods can't be beaten. Its many benefits make it our number one choice for the best organic super greens powder, especially if your goal is boosting energy, immunity, and digestion.
2. Organifi Green Juice
Our second pick is Green Juice by Organifi. This dietary supplement is wonderful for balancing stress hormone levels, managing weight, and promoting detoxification.
Green Juice is formulated with 11 different superfoods, providing several exotic micronutrients. Green Juice is designed to reset the body so that your cortisol level can come back into balance instead of staying high throughout the stresses of everyday life.
The ideal time to drink Green Juice is when you first wake up. This is when your levels of a stress hormone called cortisol are the highest.
Organifi Green Juice is certified USDA organic, non-GMO, glyphosate residue-free, and gluten-free. It's primarily plant-based. It also offers a serving of prebiotics to aid mineral absorption.
Another reason to love Green Juice is its adaptogenic properties, thanks to ashwagandha and ten other adaptogens. Adaptogens are powerful substances found in some plants which help the body deal with stress and maintain homeostasis.
Here are some of the main ingredients in Organifi Green Juice:
Turmeric — supports immunity and helps fight inflammation
Ashwagandha — helps the body manage cortisol levels
Red beet — provides essential minerals and nutrients and supports endurance
Wheatgrass — helps with nutrient absorption and immune system function. Also contains beneficial chlorophyll, minerals, and antioxidants
Chlorella — an alkalizing algae superfood that promotes detoxification
Coconut water — supports hydration and nourishes the body with potassium and electrolytes
Organifi Green Juice tastes great and comes in two flavors, original mint and crisp apple. Just mix one scoop with 8 ounces of water or any other drink you enjoy.
Bottom line:
Organifi Green Juice is a great choice to start your mornings if you're focusing mostly on keeping cortisol levels in check with adaptogens and detoxify your body. However, it does not offer a wide variety of superfoods like its key competitors (and therefore limited health benefits) nor probiotics and digestive enzymes to support digestion and gut health, so it is more expensive than some comparable products and isn't suitable for people with tree nut sensitivities.
3. Athletic Greens AG1
Our third-place super greens powder pick is Athletic Greens AG1. This super greens drink offers a unique blend of beneficial substances, making it one of the most comprehensive super greens powders.
In addition to a daily dose of healthy greens, Athletic Greens AG1 provides pre-and probiotics, phytonutrients, adaptogenic herbs and antioxidants, immune-supporting mushrooms, and naturally occurring enzymes to maximize nutrient absorption. Athletic Greens AG1 also contains many beneficial vitamins and minerals, like vitamin C, zinc, and magnesium.
AG1 is meant to support whole-body health. It promotes a healthy gut microbiome and is filled with 75 nourishing ingredients to give you an exceptional nutrient boost in every serving.
AG1 is versatile, and is a good option for a well-rounded super greens supplement for people with specific diet restrictions or allergies. According to Athletic Greens' website, AG1 is appropriate for athletes, vegans, and people on Paleo or Keto diets.
Like the other super greens powders above, AG1 is convenient and packs a lot of benefits into a single daily scoop. However, AG1 may not be as great tasting as some of the other powders on the market.
Another great aspect of AG1 is the absence of artificial sweeteners, colors, and preservatives. It's non-GMO, dairy-free, gluten-free, egg-free, and nut-free. However, it's not certified organic. Nonetheless, the product claims to be clean, natural, comprehensive, and free from pesticides.
You can purchase AG1 on the Athletic Greens website as a single purchase, single subscription, or double subscription. The single-serving price decreases with a single or double subscription, and the subscription options also include perks like a free starter kit and travel packs.
Bottom line:
Athletic Greens AG1 could be an excellent choice for those who want a comprehensive dietary supplement for their daily routine. It incorporates 75 advantageous ingredients for a vibrant nutritional foundation. However, we believe it is overpriced given that the same health benefits can be obtained by comparable products in the market that do not have stevia, have better taste and texture, and are not only focused on athletes.
4. Vibrant Health Green Vibrance
Vibrant Health Green Vibrance super greens powder ranks fourth on our list. This product features 25 billion probiotics, promoting healthy digestive function.
Lactobacillus acidophilus is a prime probiotic ingredient in Green Vibrance. This popular probiotic supports immune function and digestive health and may help curb yeast infections.
Green Vibrance also contains prebiotics, which helps support the growth of healthy gut bacteria. Additionally, Green Vibrance gives you a daily dose of micronutrients, 14 antioxidants, superfoods, and adaptogens, for a balanced sense of well-being.
Green Vibrance includes six different kinds of cereal grasses, which help to alkalize the body. Cereal grasses are the little green plants that eventually grow to become the cereal grain. These young plants are hailed for their high levels of vitamins and antioxidants.
Wheatgrass is one well-known example of cereal grass and one of the featured ingredients in Green Vibrance. Wheatgrass is a complete source of protein, providing all the essential amino acids.
Spirulina, a rich source of protein, minerals, and vitamins, is full of anti-inflammatory properties and antioxidants. Green Vibrance also features beetroot as the main ingredient to support liver health and detoxification.
One nice benefit of Vibrant Health Green Vibrance is that it comes in capsule form if you'd rather take it that way.
Some people don't like the taste of Green Vibrance as much as other super greens powders. A capsule is also a good option for those who would rather not take time to mix a drink or just don't like the taste of powdered mixes.
Green Vibrance is non-GMO, vegan, and free of gluten, soy, and dairy. However, it's not certified organic.
Bottom line:
Vibrant Health Green Vibrance is a wonderful source of daily probiotics and micronutrients. It's good for those sensitive to wheat or dairy but is less ideal for those seeking amazing taste or organic certification. We also believe the product is overpriced compared to its competitors.
5. Your Super Super Green Mix
Our fifth top super greens powder choice is Your Super Super Green Mix. This product makes a fantastic add-in to power up a daily plant-based smoothie. However, you can also just mix it into water.
You can find a delicious and simple smoothie recipe on Your Super's website, made with spinach, banana, almond butter, and Super Green Mix.
The wheatgrass in Super Green provides:
Vitamins A and E
Chlorophyll, which may help increase oxygen levels in your body
Phytochemicals, which may help boost immunity and counteract cell damage
Flavonoids, which may benefit heart health, promote longevity, support weight management, and help reduce inflammation
Additionally, Super Green Mix contains magnesium, iron, and zinc-rich chlorella, spirulina, moringa, nutrient-filled baobab fruit, and vitamin B-rich barley grass. In fact, Super Green Mix has just six ingredients.
In a society where ingredient lists are frequently long and full of hard-to-pronounce chemicals, a minimal list of ingredients is refreshing. These six ingredients are also organic certified. Super Green Mix is plant-based and suitable for vegan diets. Nonetheless, it may not be your top choice if you want a more comprehensive supplement.
The powder comes filler-free, further reducing artificial additives in your diet. According to Your Super's website, even pregnant women and children can drink Super Green Mix — but of course, you should always ask your doctor before starting a supplement.
The powder is gluten-free for those with wheat allergies and is non-GMO, besides being organic. It also comes at a slightly more competitive price point, with the opportunity to save 25% if you add three or more mixes to a recurring order bundle.
One potential drawback of Super Green Mix is the taste (although this may not be an issue if you're mixing it into a whole-food smoothie). The product also doesn't come with a scoop, making it less convenient to serve.
Bottom line:
Super Green Mix is an excellent addition to smoothies. It's a good, clean micronutrient boost from six ingredients. It's not the best choice if you're looking for a more comprehensive supplement or probiotics.
Key Considerations for Super Greens Powder
Now that we've looked closely at five great super greens powders, let's talk about what to look for in your super greens.
Ingredients to Look For
One of the biggest factors to consider when choosing the best super greens powder is its ingredient list. Of course, you'll want to select a powder with natural, plant-based greens to reap the full benefit. And it's important for you to like how a product tastes or you might not want to keep drinking it!
Some good ingredients to seek out include probiotics, fruits, vegetables, algae, and grasses. Also, look for products with third-party testing, such as Ensō Supergreens, since this means the product has been tested by an unaffiliated and unbiased third party.
With this in mind, look for these features in any super greens powder:
Organic ingredients, so you know they were grown as naturally as possible
Transparent sourcing, to ensure minimal chemical residue
No added sugar, preservatives, or additives for a clean, detoxifying supplement
Pricing aligned with your budget
Product taste to keep you drinking it every day
Ingredients to Avoid
Products that aren't transparent about where their ingredients come from may be more likely to contain pesticide residues. Avoid a product if you can't find out where it comes from or if it contains fillers, artificial flavors, colors, or preservatives.
Benefits of Super Greens Powder
Regardless of which one you choose, organic super greens powder is the perfect way to maximize your nutritional intake. Each nutrient-dense serving of greens you get from a super greens mix provides numerous health benefits. Here are some of them.
1. Immune System Health
Green, leafy vegetables are proven to support optimal immune system health. Many vegetables contain nutrients like vitamins C and K and antioxidants, which benefit immunity.
2. Reduced Cardiovascular Disease Risk
Research suggests that eating green, leafy vegetables, including cruciferous vegetables, may reduce the risk of heart disease by over 15%.
3. Support Overall Mental Health
Green, leafy vegetables are filled with vital nutrients that are beneficial in treating and preventing depressive disorders. For example, folate, magnesium, potassium, B vitamins, zinc, and vitamin C, to name just a few.
4. Help Slow Cognitive Decline
We all want to keep our minds sharp as we age. Evidence suggests that the nutrients and bioactives present in greens are good news for your brain since they may help slow down cognitive decline.
5. Support Digestive Health and the Gut Microbiome
Lots of super greens powders contain pre- and probiotics to help your digestive system function smoothly. Since greens powders are so nutrient-dense, they're also advantageous for people who struggle with nutrient absorption, like those with inflammatory bowel disease.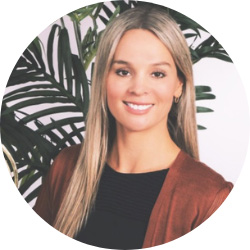 "Another reason that many of us could benefit from greens supplementation is that our food supply has generally changed in that the foods we consume are not as nutrient-dense as they once were. This may be due in part to the method in which fruits and veggies are grown and the depletion of nutrients in soil. Also, because of extended food transport times before our foods are available in grocery stores, this may also lead to further nutrient depletion." — Lena Bakovic, MS, RDN, CNSC
The bottom line is that many people may not be getting enough servings of greens through diet alone. Super greens powder drinks help make up the difference.
When searching for the best greens powder, make sure it's organic and free from pesticides and chemicals. Choose one you enjoy drinking, and that meets third-party testing standards.
There are several great products on the market, but Ensō Supergreens checks all the boxes of what to look for in a greens powder. To learn more about Ensō Supergreens and how they can support your nutritional goals, visit their website today.
Selecting the right supergreens powder entails thoughtful evaluation. Define your health goals—energy, immunity, digestion—and scrutinize ingredient lists for dietary fit. Seek diverse greens for a richer nutrient profile. Prioritize transparent sourcing and reputable manufacturing. Expert reviews offer valuable guidance in choosing the best greens powders that align with your health priorities.