Can Progesterone Cause Cramps?
Progesterone can cause cramping for various reasons. Women with normal amounts of this hormone in their bodies may experience cramps during menstruation, which is brought on by progesterone. Those taking extra doses of this hormone because of a deficiency, or for any other reason may also find that cramping is a common side effect, whether due directly to the hormone, or to the pregnancy that may result from taking it.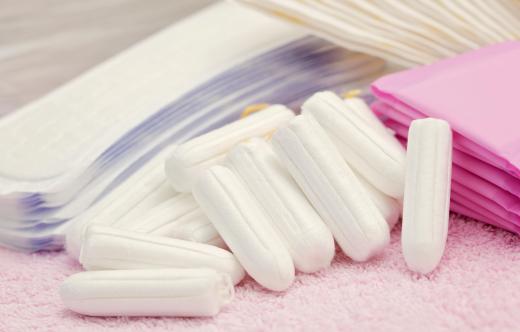 Typically, there must be a good balance of both estrogen and progesterone in order for the menstrual cycle to work as it should. Estrogen is responsible for ovulation occurring, while progesterone is in charge of menstruation beginning, as it makes sure the uterine lining has plenty of blood vessels in case an egg is fertilized and needs to implant. If an egg is not fertilized, the lining will be shed, resulting in menstruation. One of the most common signs that menstruation is approaching is the onset of menstrual cramps, so this is one way in which progesterone can cause cramping naturally.
Many women who are trying to conceive may find that their level of this hormone is low, which can make it difficult or even impossible to maintain pregnancy. Once they begin ingesting progesterone supplements, they may find that cramping is a side effect. If the addition of this hormone to their diet results in the desired outcome of pregnancy, they may experience cramping as well. This is because the implantation of a fertilized egg often causes cramps, which is why most women taking this kind of supplement may have trouble determining if the cramping they feel early on is due to the extra hormones or pregnancy.
Whether a woman is taking additional progesterone in order to achieve pregnancy or to eliminate certain menopause symptoms, she might find that cramping is to be expected. Not only is regular cramping a direct side effect of the supplement, but constipation is, as well. This can often result in stomach cramps, adding to the chances that a woman taking this kind of hormone for any reason may suffer from cramps.


By: logos2012

A woman who ingests progesterone supplements for any reason may suffer from cramps.

By: matka_Wariatka

Progeterone is in charge of menstruation beginning.

By: Dragos Iliescu

Progesterone levels fluxuate over the course of a woman's menstrual cycle.

By: Fernando Madeira

Progesterone can be used to eliminate symptoms of menopause.