How Can I Deal with a Head Rush?
There are various ways of coping with a head rush, including learning to adopt a squat position to avoid falling and sitting or standing up slowly. If you recently had long-term bed rest, learn to sit and stand up gradually as your body adjusts to moving about again. In addition, sometimes hypotension is caused by certain medications or drugs, like marijuana, alcohol, and painkillers, in which case you can better predict it. You may also want to talk to a medical professional about changing the dose of your medication, eating a better diet, and other possible causes.
Some people can feel a head rush coming on and adopt a squat position. The most threatening part of this sensation in an otherwise healthy person is the chance of falling and injury. By squatting, you are lowering yourself to the ground and lessening your chance of injury. It may also be beneficial to sit back down or brace yourself with whatever sturdy objects are nearby.
If you frequently get dizzy when standing up, learn to sit or stand gradually. This can be especially helpful for people who have endured months or years of bed rest and are capable of moving around once again. Sitting up gradually, with plenty of time between efforts, can prevent a major head rush that might happen when trying to stand all at once. In addition, many people find relief in eating smaller meals further apart to encourage blood pressure stability, since digestion of large meals lowers the blood pressure and can cause this lightheaded feeling.
There are many known possible triggers to a head rush, but what triggers one person might not trigger another. If you drink alcohol, take medication, or smoke or eat marijuana, try to figure out which, if not all, of these possible triggers are causing the problem. Knowing what triggers it can be crucial to learning how to deal with it. Then, when you consume these substances — and for a few hours afterward — learn to expect and brace yourself for the lightheaded feeling when sitting or standing up.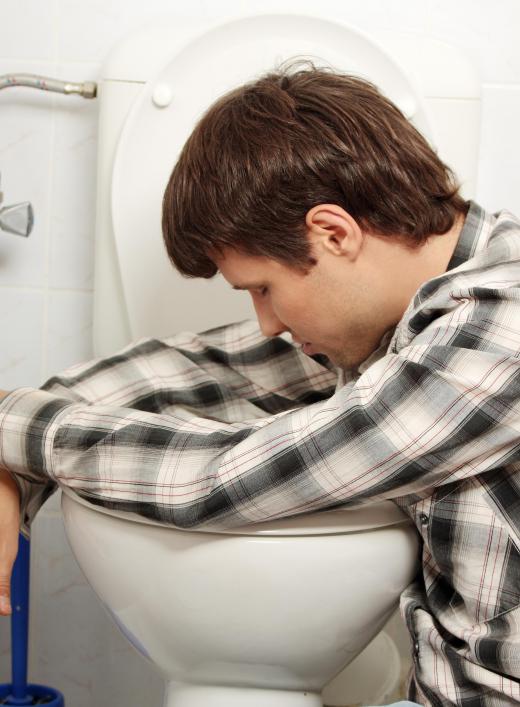 Seeking medical attention for this problem may be a good idea in some cases. While most people can experience this condition for reasons that do not indicate a medical problem, it is a possible sign of a serious condition. For instance, it can be a symptom of Addison's or Parkinson's disease in some cases. Medical professionals can test for possible causes as well as monitor changes in blood pressure to analyze the situation.
AS FEATURED ON:
AS FEATURED ON:

By: JPC-PROD

Standing gradually might help eliminate head rush issues.

By: Gina Sanders

Donating blood may cause a person to feel lightheaded temporarily.

By: Piotr Marcinski

A head rush may be accompanied by nausea and vomiting.

By: Dmitriy Melnikov

A person may experience a head rush after having endured long bouts of bed rest.

By: javy

Sitting down gradually may help prevent head rush from occurring.

By: ambrozinio

It's possible for hypertension to be caused by alcohol.

By: Antonioguillem

Confusion may occur with a head rush.

By: berc

Drugs such as marijuana can cause hypotension.