How can I Help my Child get over Separation Anxiety?
Separation anxiety in children can mean very different things. It can refer to the normal period most infants go through, usually between the ages of six months to two years, when they realize the absence of their parents, often particularly mom, and get upset because of it. This may occur when parents leave the room, put baby to bed for the night, leave a child at daycare, or with a babysitter. Even if the caretaker is familiar and liked, the baby still may protest at being left by parents.
Another form of separation anxiety occurs in older children and may be classed as mild to severe. Kids who have not been in daycare or preschool may exhibit some anxiety at the thought of going to kindergarten. This anxiety may be helped once the child is busy at school, or it can persist. More severe forms of separation anxiety in older children are a psychological disorder, akin to agoraphobia and panic disorder.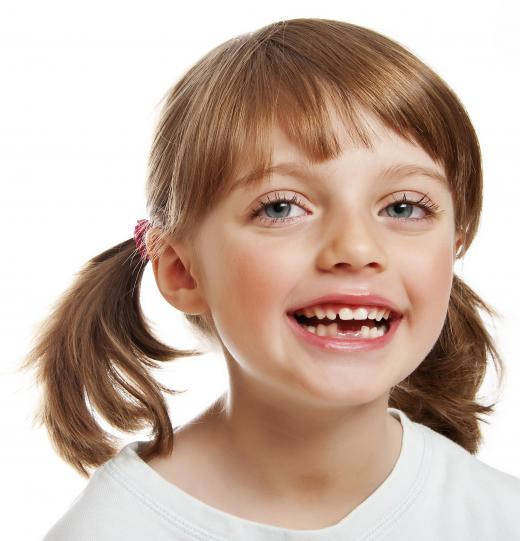 This type of separation anxiety can cause serious distress for the child and and it's important to help a child through this, not with an iron fist, but with therapy and kindness. A child with this condition is likely to be anxious about many things, and the condition may be caused by either genetics or past trauma. In either case, and in even minor cases, it's important not to be angry with the child, who will only get more anxious as a result.
For the normal separation anxiety stage in early childhood, sometimes it is merely a matter of waiting for the child to recover and get through this developmental stage. There are some things you can do to help the child understand that the parent is coming back:
1. When a child starts to exhibit separation anxiety, try when possible, to keep separation from the infant short. Leave baby with a sitter and go out for an hour at most. Keep this up for a couple of weeks. Gradually extend this time, as the baby learns parents will return.
2. It can help to play games with children that help the child grasp the concept of object permanence, a developmental standard. Peek-a-boo is an easy first game that helps babies recognize that the hider is coming back and will appear from behind the hands. Also hide toys under blankets so baby can find them.
3. If you must put your child in daycare early, try if possible to choose a daycare with a low turnover rate, where you child can become bonded to caregivers who are likely to remain at their jobs. Don't switch daycares if you can help it, since the child may experience anxiety being separated from a beloved caregiver.
4. Recognize separation anxiety as a normal developmental stage that will end. Expressing patience and helping the child muddle through it will help them become more independent children later in life.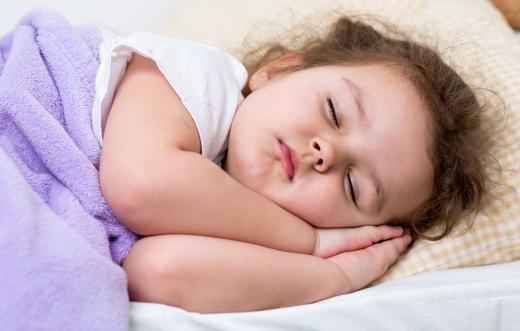 This anxiety in older children can take many forms. Children may not wish to go to daycare or school, or they may feel anxiety primarily at night and want to sleep with mom and dad or want an adult to stay in the room until they fall asleep. Though this point is disputed, there is no proven evidence that allowing a child to climb in bed with you will foster a long-term dependence or greater separation anxiety. In fact, it may cause the opposite and help children feel more independent and confident.
Some children express minor forms of separation anxiety in being worried about sleeping away from home. They don't want to go camping or participate in sleepovers if their parent is not there. Again, this may not be a disorder, but merely a stage, best dealt with by letting the child have their way when possible. You might consider taking the child for some overnight stays away from home to help them get used to sleeping in different places. If you force a child to stay away from home when they do not want to, you may very well subject them to humiliation by their peers for showing emotion and anxiety. This is likely to reinforce that they shouldn't be away from home.
When separation anxiety is severe, with a child becoming anxious anytime a parent leaves, child centered therapy and family therapy are normally indicated. Addressing this issue early can help a child learn to cope with feelings of anxiety and become more confident. It can also help the child express any underlying fears that may be producing nervousness or panic.
AS FEATURED ON:
AS FEATURED ON:

By: Vera Kuttelvaserova

Separation anxiety is normal for most children.

By: luminastock

Playing a game to establish object permanence can help children overcome separation anxiety by helping them to understand that an object still exists even when it is not visible.

By: sepy

Separation anxiety might occur in children when they first begin school.

By: Oksana Kuzmina

Some children express minor separaton anxiety when asked to sleep in a location away from home.

By: sonsedskaya

Children who are moved from location to location may suffer from separation anxiety.

By: claireliz

In Guatemala, many believe the use of trouble dolls can ease children's anxieties and help them sleep.

By: Lee Prince

Separation anxiety may occur in children of divorce.

By: Pix by Marti

Babies and young children have very little concept of time and can easily become anxious.