How can I Prevent Hyperthermia?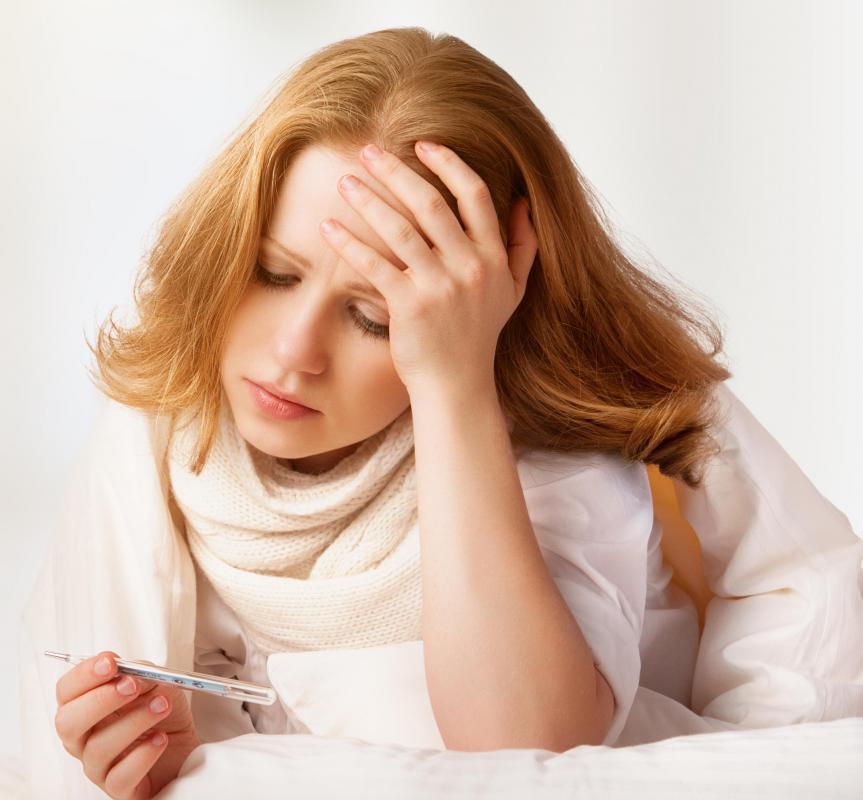 Hyperthermia occurs when the body produces more heat than it can get rid of. Hyperthermia is usually the result of exposure to extreme heat, which causes the body's temperature to rise to a level with which it cannot cope. Hyperthermia is an extremely serious medical condition that should be treated immediately.
Hyperthermia can also occur due to exhaustion from physical exercise. Certain illnesses can also be a contributing factor. Any illness that causes weakness or high fever makes the body more susceptible to hyperthermia.
There are a few preventative measures that can be taken to avoid hyperthermia. The main preventative measure is the clothing one wears in high temperatures. The body needs to perspire in hot weather, and wearing loose fitting garments is helpful.
Lightweight clothes made of fabrics such as linen are excellent to keep the body cool. Shorts and cotton t-shirts are also excellent choices for hot weather. Wearing a sun hat or any type of hat that shades the head from the sun can help prevent hyperthermia.
Drinking plenty of fluids in hot weather is also a necessary precaution against hyperthermia. Fluids should be taken even if you do not feel thirsty. You may not notice when your body perspires. A regular intake of fluids is necessary to replenish lost water and to maintain blood circulation.
Avoid rooms or areas that are overly warm. Make sure that rooms are well ventilated and that air conditioning can be used. Do not eat large, heavy meals when venturing into the sun, as this makes the body more tired.
When venturing into the sun, do not overexpose yourself. Sun worshippers have a habit of staying in the sun for hours on end. This dehydrates the body and can lead to severe exhaustion. Always allow time for the body to become accustomed to changes in heat.
Avoiding substances such as caffeine and nicotine also helps the body avoid hyperthermia. Caffeine and nicotine are diuretics and dehydrate the body. Alcohol also causes dehydration and should be avoided in the sun.
Hyperthermia can happen in any weather to anyone. Older people using medication may be more susceptible, and young children are also especially at risk. Symptoms of hyperthermia include headaches, disorientation, tiredness and nausea. If suspected, hyperthermia should be treated by a medical expert immediately.
By: evgenyatamanenko

An illness that causes a high fever makes a person more susceptible to hyperthermia.

By: Grafvision

Quitting smoking can help prevent hyperthermia.

By: Warren Goldswain

Caffeine should be avoided, as it is a diuretic that dehydrates the body.

By: Maridav

Hyperthermia is a life-threatening condition that can be precipitated by heat exhaustion.

By: Marijus

Hyperthermia can result in disorientation.

By: Christian Schwier

A sun hat can help shade your head from the sun and prevent hyperthermia.