How Can I Remove Nose Warts?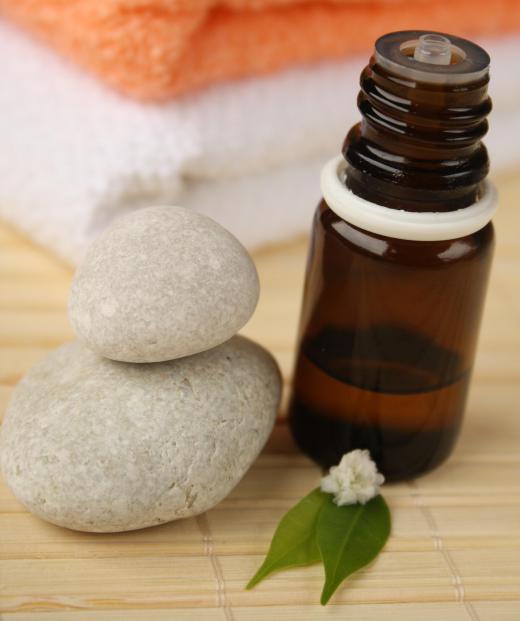 Nose warts may be harmless, but they tend to bother those who have them, because they are not usually considered attractive facial features. If you want to get rid of warts on your nose, then you have a few options. The most conventional choice is to see your doctor for treatment that may include prescription medication or minor surgery, such as cutting or burning off the warts. You also can try products made just for treating warts, which you usually can get without a prescription. Another option is to remove the warts with natural products that you may already have at home, such as tea tree oil or apple cider vinegar.
When you notice nose warts, you might question why you have them and whether they indicate any underlying health problems. The best resource to use is typically your doctor, because he can let you know if there are any complications associated with your warts; he may even be able to remove them for you. Some doctors choose to burn off or cut off warts but, despite being effective and fast, these treatment methods are often painful and can be expensive. If you prefer slower but less painful ways of treating warts, then you may be able to get a medication from your doctor that will take a few weeks to work. Liquid nitrogen is one common product that can get rid of nose warts within a few weeks of its application, so you may want to ask about such treatments that you can apply at home.
Many stores and websites also sell products that claim to get rid of warts, and you usually do not need a prescription for them. These are usually mixtures of various ingredients that may include herbs and medications that are strong enough to help warts disappear. Before you use this kind of product to eliminate nose warts, you should look at reviews to make sure they work and are considered safe. You also should consider asking your doctor about the product in question so he can let you know if he thinks it would work. The face is more sensitive than many other parts of the body, so it is important to ensure that the products you apply are not too harsh.
There are some remedies that you can try at home with products you might already have around the house. For example, you can apply apple cider vinegar to your nose a few times a day using a cotton swab. It may take a few days or even weeks, but the warts should eventually fall off. You can use tea tree oil the same way. What sets these two items apart from other treatments that can remove warts from other parts of the body is that they usually are gentle enough to use on facial skin, yet tough enough to combat nose warts.


By: Lucie Říhová

Tea tree oil may be used to remove nose warts.

By: Kadmy

A doctor may be able to offer the best treatment options available for nose warts.

By: Comugnero Silvana

Apple cider vinegar might be helpful with removing warts.

By: rufar

Prescription medications may help remove nose warts.

By: Olga Lyubkin

Over-the-counter creams may effectively treat nose warts.