How Common is a Hernia After Gastric Bypass?
While most patients will not experience a hernia after gastric bypass surgery, it is one of the most common complications arising from such an operation. It is estimated that between 10 and 20 percent of all patients will require treatment for hernia following the initial surgery. Another operation is the most common treatment method for internal hernias.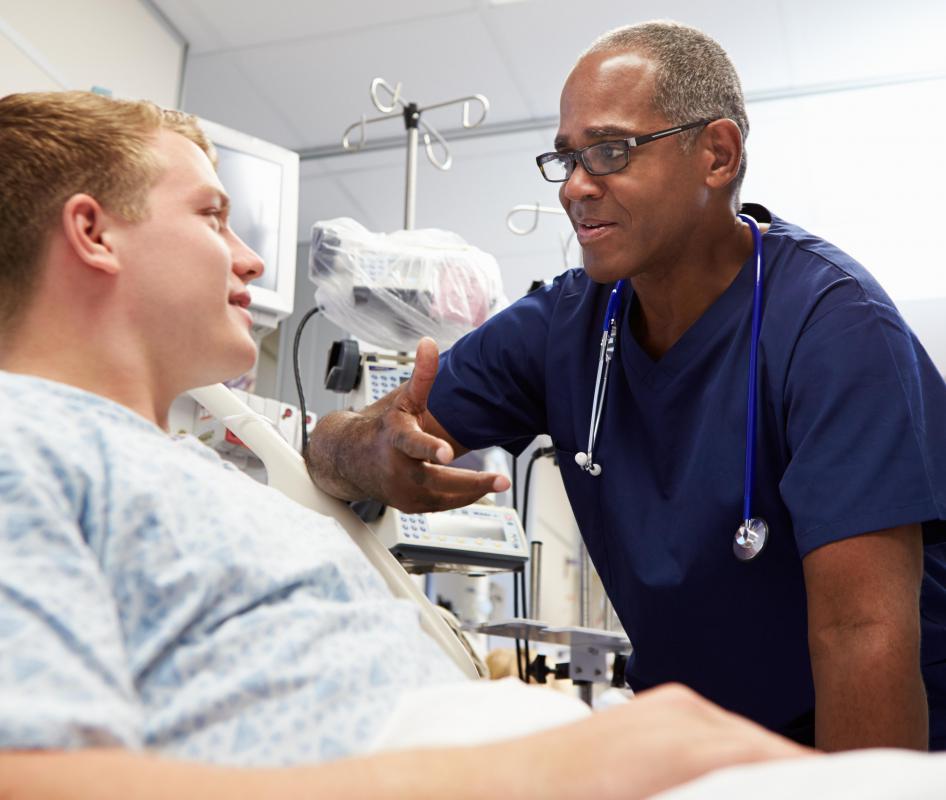 The causes of hernia after gastric bypass surgery vary, although many patients experience a swelling of the stomach which then descends in an area where it doesn't belong. Symptoms may include pain, stretching, burning, and a swollen area in the abdomen. Back pain can also occur in some patients.
There are two common types of hernia after gastric bypass. The first is an internal hernia which occurs when the wall of the inner abdomen is damaged during surgery. This can cause the stomach to become weakened and lead to hernia. The second type is caused by an improperly healed incision. Sometimes parts of the intestines can bulge through the incision opening. This bulge may grow larger over time, especially when patients engage in strenuous activity like lifting heavy materials.
Surgery is often used to treat to a hernia after gastric bypass surgery. This can prevent serious complications and increased pain. Sometimes symptoms of a hernia can be vague. Constipation, vomiting, and inflammation are all common in hernias which are not treated quickly. Eventually the intestines may become blocked, strangled, or backed up. This can be dangerous.
The best ways of preventing a hernia after gastric bypass surgery are to rest for the recommended period of time and to avoid lifting heavy items for several weeks after surgery or longer. Although exercise is important for weight loss in gastric bypass patients, it is a good idea to take things slowly and avoid doing more than capable for several weeks until the incision is fully healed.
Patients should also keep any doctor's appointments scheduled for after surgery and report any discomfort they may be having. Even slight pain or irritation can be indicative of a problem, so any symptoms should be noted. Hernias are highly treatable and usually do not cause permanent damage when detected and treated early. An untreated hernia after gastric bypass can lead to severe pain, intestinal problems, infection, and delayed weight loss success.
By: fivepointsix

Hernia is the most common complication that results from gastric bypass surgery.

By: Monkey Business

The best way to prevent a hernia after gastric bypass surgery is to rest and avoid lifting heavy objects.

By: toomler

Symptoms of a hernia after gastric bypass may include a swollen area in the abdomen.

By: AlienCat

An untreated hernia may result in blocked intestines.