How Common is Miscarriage After Seeing a Heartbeat?
It is not common for a woman to have a miscarriage after seeing a heartbeat in the developing baby. In fact, a woman may have less than a 10% chance of having a miscarriage after this point. It is important to note, however, that this level of chance is only when the heart rate of the fetus is healthy. If the heart rate is considerably lower than normal, a miscarriage may be more likely. Additionally, the presence of a visible heartbeat does not mean a woman will not have a miscarriage; some women do miscarry, even after reaching this pregnancy milestone.
In most pregnancies, the sighting of the fetal heartbeat is an important milestone. In fact, this may be one of the first signs that a pregnancy is viable, which means there are no obvious signs of approaching pregnancy loss. Often, a developing fetus's heartbeat can be seen before it can be heard in the office of a medical professional. As such, many healthcare providers recommend ultrasounds at around the eighth week of pregnancy in order to check on the development of the baby. This is particularly true when problems are expected or the pregnant woman is over the age of 35, which is often considered advanced maternal age.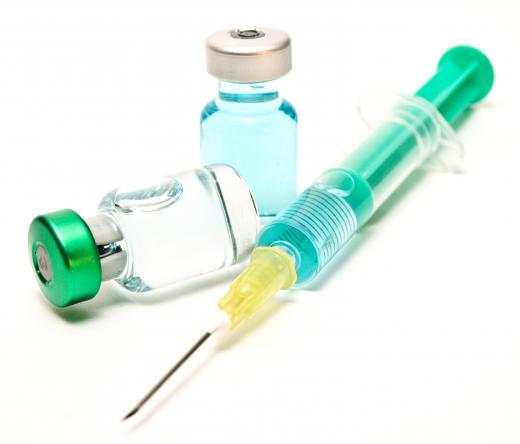 Since miscarriage after this point is fairly uncommon, some women feel more comfortable about announcing their pregnancies once they have seen the fetal heartbeat. Some women may even become more emotionally attached to their developing babies at this point, as seeing the heartbeat may make the pregnancy feel more real. This may be especially true for first-time mothers, women who've had previous miscarriages, and those who aren't experiencing the typical symptoms of pregnancy.
While miscarriage after seeing a heartbeat isn't common, women should be aware that it is still possible. For example, a fetus with a heart rate below the normal range is more likely to miscarry. Some also occur when the developing baby's heart rate was well within the normal range, if there is a chromosomal abnormality in the baby, a maternal infection or health condition, a hormonal imbalance in the mother, or a structural problem with the uterus. In some cases, however, medical professionals cannot say sure certain why such a miscarriage might occur.


By: Monkey Business

A woman may have less than a 10% chance of having a miscarriage after seeing her baby's heartbeat.

By: Elnur

Smoking cigarettes during pregnancy can cause miscarriages.

By: Attila Németh

Some women are re-vaccinated for measles in order to prevent miscarriages.

By: olesiabilkei

Miscarriage after seeing the developing baby's heartbeat is generally uncommon.

By: Monkey Business

While miscarriage after seeing a heartbeat is not common, it is still possible.