How Do I Treat a Cyst with Pus?
Treating a cyst with pus usually involves the application of warm compresses to the area and possibly taking antibiotics. These cysts are caused by a bacterial infection that can be highly contagious and spread to other people or to different locations on the body. Generally, a cyst will heal slowly unless the pus drains naturally or is drained by a doctor. A cyst with pus is sometimes referred to as an abscess, and can appear anywhere on the body, including the mouth.
A cyst with pus should always be evaluated by a health care professional who can recommend an effective treatment plan. Home remedies for treating a cyst with pus include placing a hot compress on the area several times per day. This will help speed healing and will also encourage the cyst to drain. It is never recommended to attempt to squeeze the cyst or try to lance it at home, since this can greatly increase the risk of spreading the infection.
Topical or oral antibiotics are often prescribed to treat a cyst with pus. Occasionally, the health care provider will prescribe a combination of both, especially if the cyst is deep. Also, the colors and characteristics of pus are not indicators of the type or severity of the infections, as cysts containing minimal amounts of white pus can be equally infectious as cysts containing large amounts of darkly colored, thick pus.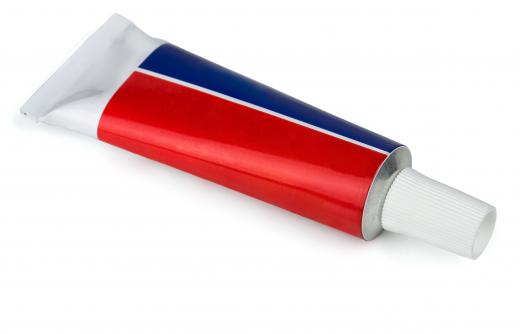 The color of pus in a cyst generally ranges from white to dark brown, with colors of yellow and green, in between. Pink or deep red pus can also occur and this happens when blood is mixed with the pus. In addition to antibiotics, the health care provider may also recommend antibacterial soaps. Scrupulous hygiene is extremely important when touching an infected cyst to prevent the infection from spreading. The hands should be washed well before and after coming in contact with the infection and hot compresses should be changed after every use.
Sometimes, a cyst with pus can become so severe that it causes systemic symptoms to occur. These may include fever, chills, nausea, and body aches. In addition, headache, dizziness, and fatigue can occur. The health care provider needs to be notified at once when systemic, or body-wide, symptoms occur to avoid the risk of a serious blood infection.


By: fotomatrix

A heat compress may help treat a cyst with pus.

By: goodmanphoto

Oral antibiotics may be required to treat a cyst with pus.

By: Lucky Dragon USA

Individuals who have a cyst with pus may experience fever, chills, and nausea.

By: Coprid

Topical antibiotics are often used to treat cysts with pus.

By: Radu Razvan

Having a doctor drain a cyst may speed up the healing process.