How do I Treat an Infected Hair Follicle?
Treating an infected hair follicle includes keeping the skin clean and free from bacteria. In addition, topical antibiotics and antiseptics are also effective in reducing bacteria on the skin, thereby promoting healing. A hair follicle may get infected because of shaving with a dull razor, which causes the hair to turn inwards and grow back into the skin. The follicle then becomes inflamed, red, and sometimes painful. Infections and ingrown hairs can occur anywhere that hair grows, but are most common on the face, legs, and bikini area.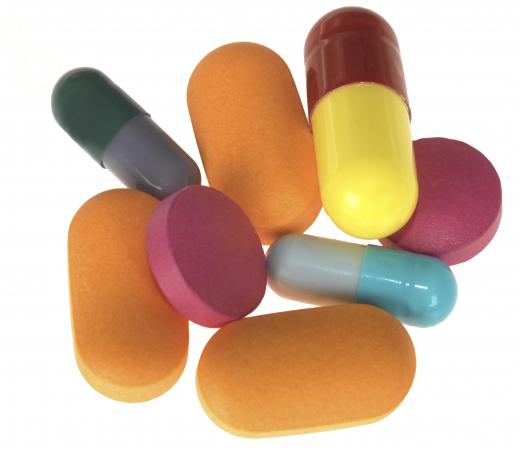 Generally, an ingrown hair can be gently removed with sterilized tweezers so that the area can be adequately cleaned and treated with the topical medication. Exfoliation of the skin during a bath or shower with a loofah pad can keep the skin smooth and reduce the incidence of infected ingrown hairs. In addition, consuming a healthy diet that is rich in antioxidants can boost the immune system and lessen the possibility of infection. Daily exercise can also promote wellness and decrease the rate of infections.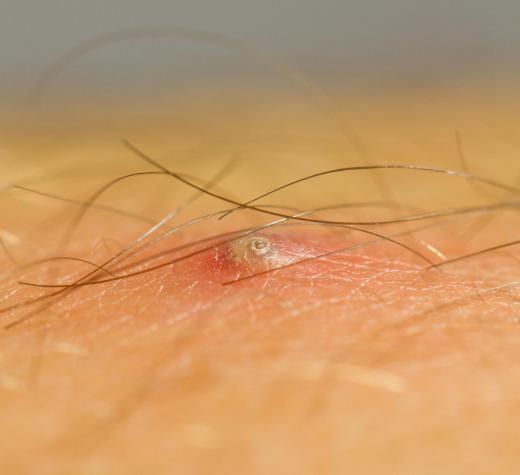 If infected hair follicles cause a system infection, a medical professional might recommend an oral antibiotic. It is important for the patient to complete the entire regimen of medication because the failure to do so might result in the return of the infection. Hot compresses applied to the affected area throughout the day is also a useful treatment, since the warmth of the compress can help draw out the infection, while reducing inflammation, redness, and discomfort.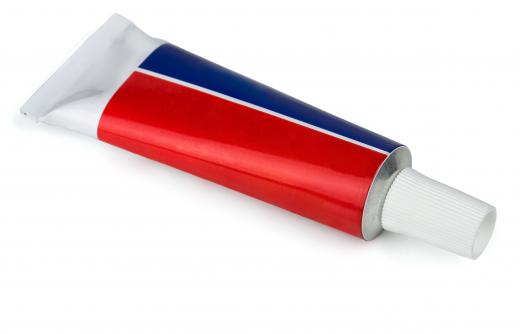 Shaving with a dull razor not only is abrasive and irritating to the skin, it can make it more likely that a hair follicle will get infected. When a razor begins to lose its ability to effectively remove hair, it should be replaced with a new, clean one. In addition, razors that are still sharp, but old, can harbor bacteria that can cause an infection.
Although it's common to treat infected hair follicles at home, an individual should see a medical professional promptly if the area is oozing pus or has a strong odor. This can indicate a severe infection that will need medical intervention. Although oral antibiotics are generally effective in treating simple infected ingrown hairs, when severe infection is present, intravenous (IV) antibiotics may be needed to treat the infection.


By: Tarzhanova

Ingrown hairs may be removed with sterilized tweezers.

By: MediablitzImages

Oral antibiotics may be required to treat an infected hair follicle.

By: F.C.G.

Infected hair follicles can usually be dealt with by using a razor.

By: Coprid

Topical antibiotics can be used to treat infected hair follicles.

By: April Cat

Using a sharp razor can help prevent hair follicles from becoming infected.

By: snapgalleria

Clean skin helps prevent hair follicles from getting infected.