How do I Use Inositol for Anxiety?
To properly use inositol for anxiety, you should start at a low dosage and monitor how your body responds; if necessary, you can take as much as 16,000 to 18,000 mg per day. Inositol is naturally present in many foods, including beans, nuts, cantaloupes, and wheat, but the amount supplied by these sources is minimal. Most people who take this supplement to treat anxiety typically get their daily intake either in tablet or powder form. Once you have found the right dosage for your body, inositol is typically taken in smaller doses throughout the day to maintain calmness and prevent extreme bursts of anxiety.
Inositol is also known as vitamin B8. It is a water-soluble fatty lipid that helps develop strong and healthy cells. Also known as myo-inositol, this member of the B vitamin family has a variety of functions in the human body, including instigating the release of calcium in cells and communicating messages between neural cells. Because it has been shown to aid the transmission of messages along avenues within the central nervous system, it has been widely used as an all-natural treatment for anxiety; research also suggests inositol may lower cholesterol levels, promote hair growth, and slow the advance of Alzheimer's disease.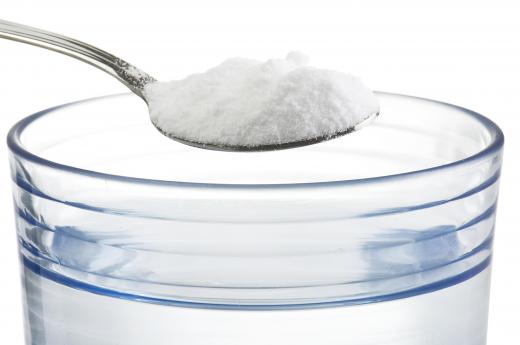 If you take inositol for anxiety, medical professionals advise starting with 2,000 mg twice a day. After one week, this can be increased to three times per day. During the third week, you can slowly begin to increase the inositol by small amounts to 3,000 mg three times daily; the fourth week, to 4,000 mg three times per day; and the fifth week, 5,000 mg three times each day. In the sixth week, you will reach the full recommended dosage, 6,000 mg three times a day.
You may find that using inositol on its own may not be enough to treat anxiety. Many users take it in conjunction with other vitamins, nutrients, and supplements. Omega-3 supplements, GABA, valerian root, and passiflora have been shown to enhance the effects of inositol in some patients.
There are a few side effects to watch out for when taking this supplement. You may find you have an upset stomach from time to time, but studies have shown this to be a relatively normal side effect and no cause for alarm. Some users report that their appetites greatly increased after starting an inositol regimen. Pregnant women should not take this supplement.
AS FEATURED ON:
AS FEATURED ON:

By: Orlando Bellini

Inositol can be taken in powder form.

By: marilyn barbone

Those who take inositol sometimes take supplements, like valerian root.

By: igorborodin

Pregnant women should not take inositol.

By: andriigorulko

Red beans contain inositol.

By: Malyshchyts Viktar

Canaloupe is a good source of inositol.

By: Kablonk Micro

Inositol should be taken at a low dosage at first.