How Effective Is Buspirone for Anxiety?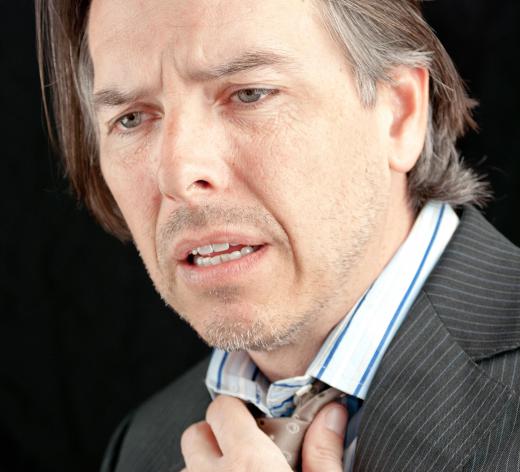 Buspirone for anxiety can be a highly effective treatment with lower side effects and risk of dependence than other classes of medications. It was originally approved for the treatment of generalized anxiety disorder and may be used in the management of depression, temporary anxiety, and related mental health issues. Appropriate dosage can depend on how well the patient responds and it is important to increase the dose slowly over time and wait to give it a chance to work. This medication is not immediately effective, as it needs time to build up in the patient's body.
Studies on patients with anxiety show that buspirone outperformed placebos and provided benefits to patients. Issues like sleeplessness, agitation, and panic decreased when patients took the medication. It can also be useful for patients with anxiety related to dementia and other conditions that cause cognitive decline. They can become agitated and distressed, which can make caring for them more complex. Providing buspirone for anxiety if other medications are not effective may help them maintain more stable emotional states.
Side effects from buspirone for anxiety can include dizziness, sweating, and nausea. Some patients develop rashes and an irregular heartbeat, signs of a severe reaction. If side effects are intense or do not go away after a few days, it may be necessary to discontinue and try another medication. Care providers can evaluate patients to determine if they are at increased risk of side effects, particularly those caused by drug interactions. Some psychoactive medications may not work well with buspirone for anxiety because of changes to the patient's brain chemistry.
This anxiolytic is less likely to cause dependence than earlier classes of drugs prescribed for the same purpose. It may be preferentially recommended for this reason, as there is a desire to avoid creating drug dependence in patients if this is possible. While patients taper the dose up, they have an opportunity to determine if it causes bad reactions, and to get accustomed to the medication. It may take several weeks for buspirone for anxiety to start working.
In addition to medication, patients with anxiety may benefit from other treatments as well. These can include psychotherapy to address specific issues, exercise, and lifestyle changes to promote healthy sleeping habits and reduce stress. Patients taking buspirone for anxiety can discuss additional treatment options if they want to explore more opportunities for managing their anxiety effectively.


By: David Stuart

Buspirone can be a highly effective treatment for anxiety.

By: kmiragaya

Research shows that buspirone can help treat the symptoms of anxiety, including panic and agitation.

By: nadezhda1906

Buspirone is not immediately effective for anxiety, as it takes time to build up in the patient's body.

By: Ana Blazic Pavlovic

Exercise can help alleviate anxiety by spurring the release of endorphins, the body's natural mood stabilizers.

By: Max Tactic

Anxiety may occur as a result of receiving a blood transfusion.

By: Gabriel Blaj

Side effects of buspirone may include nausea.

By: Igor Mojzes

Side effects of busprione may include dizziness.