How Effective Is Cholestyramine for Diarrhea?
Diarrhea is a medical issue that can have a variety of causes, one of which is the abnormal activity of bile acids. Taking cholestyramine for diarrhea can be effective when it is due to this factor, as this compound helps to prevent bile acids from reacting with other molecules in the gastrointestinal (GI) tract. The unique action of this compound allows it to reduce this form of excretion, but diarrhea caused from other conditions. Certain aspects of this drug, such as side effects, can also limit its use among some individuals.
Individuals that have Crohn's disease and other abdominal disorders may sometimes have a section of bowel removed. Normally, this section, called the ilium, absorbs bile acids, so when it is taken out, these acids move to rear areas of the bowel, binding to water molecules, and leading to abnormal excretion. Using cholestyramine for diarrhea allows this medication to enter the large bowel, and bind to bile acids so that they do not interact with water, in a process known as sequestration.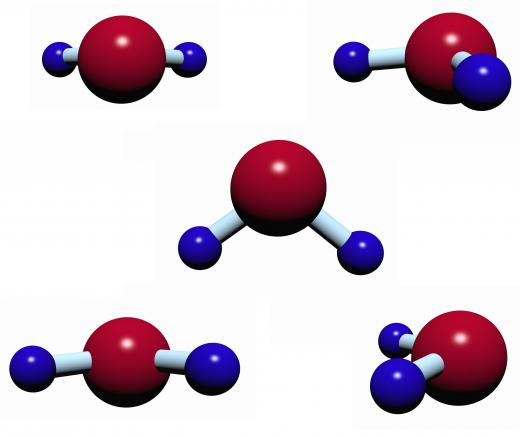 Often, individuals taking cholestyramine for diarrhea use a powdered form of this compound, which is then mixed with water to allow it to be swallowed. Common doses can range from 4 to 8 grams taken twice a day, with a meal. Depending on the frequency of the diarrhea and individual tolerance to side effects, the total 8 to 16 g daily dose can be divided into several smaller doses. Over time, some individuals may choose to increase their dosage of cholestyramine for diarrhea, but these increases usually take place slowly, over the course of weeks.
Side effects can sometimes occur when taking cholestyramine for diarrhea, just as with most other drugs. Most of these effects are relatively minor, and are limited to some gastrointestinal discomfort or constipation, which many people become tolerant to after a few days of using this compound. Very rarely, more serious adverse events, such as bloody stool or intestinal obstruction, can arise, and these types of problems often require medical attention to resolve.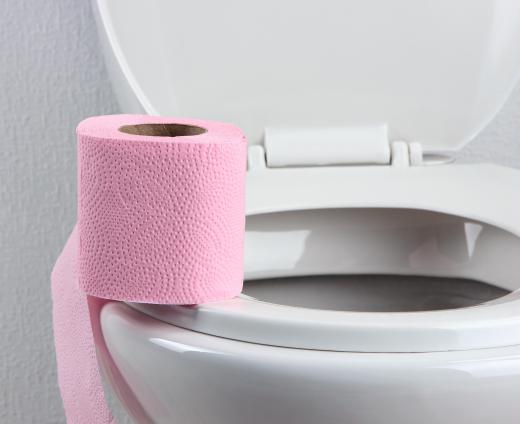 Cholestyramine may sometimes interact with other drugs and compounds that individuals take orally. Sometimes, it can slow the absorption of medications into the body when taken at the same time, although this effect can be mitigated in some individuals by adjusting dosage times and drinking more water to help fully dissolve other oral drugs. Sequestering bile acids can also lead to difficulties absorbing fat-soluble vitamins, meaning that some people choose to take multivitamins in order to maintain proper levels of nutrition.
How Long Does It Take for Cholestyramine To Stop Diarrhea?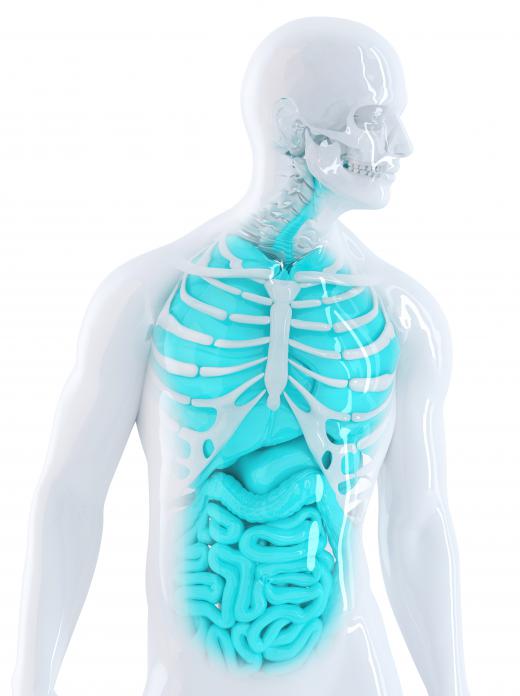 You may see fast relief with cholestyramine, or it may take a few weeks before the medication can be fully effective. Because it is changing the bile composition of your body, cholestyramine has to trigger a chemical chain reaction that may take longer in some people than others. If you are still experiencing diarrhea after being on the medication for a month, it may be time to talk to your doctor about increasing your dosage or seeking out alternatives.
How To Take Cholestyramine for Diarrhea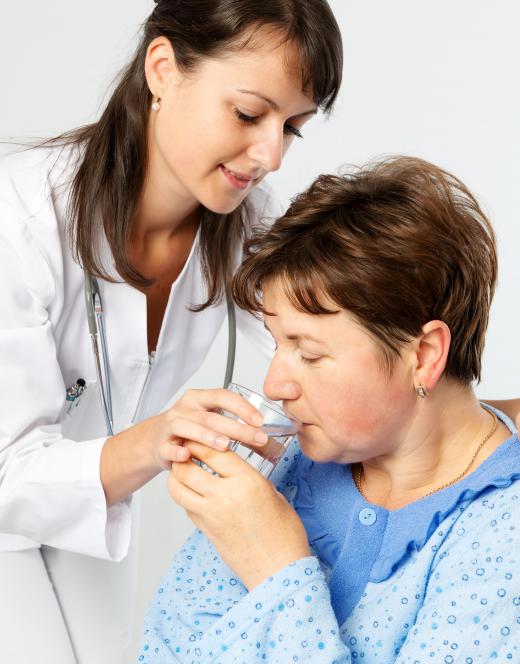 Cholestyramine is typically prescribed to help patients lower their LDL cholesterol, but the way that it acts in the body also helps it to stop diarrhea. The medication is one of many known as bile acid sequestrants, meaning it stops the bile acid in your stomach from being produced and absorbed, which causes your body to break down cholesterol into more bile acid, in turn lowering the levels of cholesterol. People that suffer from chronic diarrhea typically have too much bile acid, or their bodies are unable to absorb it in the normal way. By preventing the build-up of acid, cholestyramine is then often able to relieve chronic diarrhea caused by bile acid.
Cholestyramine is typically taken as a powder that is mixed into the beverage or food of your choosing. Because it does not dissolve well, some people would rather mask the taste with a stronger flavored drink than water. It is important to fill the glass up and drink again after taking the medication, just to ensure that you have received the entirety of the medicine. If you would like to take it with food, you could sprinkle the medicine on something that will be easy to consume in one sitting and will not pose a choking hazard when combined with the dry powder, such as a juicy fruit. After each dose, you will want to brush your teeth to prevent tooth decay and enamel erosion that is sometimes correlated with daily cholestyramine use.
Other Options To Relieve Diarrhea
Cholestyramine is a great choice for people suffering from chronic diarrhea or irritable bowel syndrome, but it is not necessary for someone that is facing a temporary bout of diarrhea. Taking a capsule targeted at short-term bowel disruption, like Pepto Diarrhea, can often provide quick relief. If you want to avoid medication altogether, many people swear by natural remedies like peppermint, ginger ale, or tea.
After taking your remedy of choice, it is important to make sure you are drinking enough water. Diarrhea can turn dangerous as soon as it leads to dehydration, so you may need to force yourself to drink some water even if you are not yet thirsty. Dissolving a packet of electrolytes, like Pedialyte, is also important to maintain your body's high level of function.
What To Eat When You Have Diarrhea
Following the BRAT diet is a smart choice for anyone suffering from diarrhea. The diet is an acronym for bananas, rice, applesauce, and toast, as these are all low-fiber foods that will not pass through the digestive tract quickly. These bland foods are still filling, but they are gentle on the stomach and cause little gas or bloating in most people.
High-fiber foods, like beans, greens, and nuts should be avoided, as they clear out your intestines and tend to push other foods out along with them. Fiber is a healthy and necessary part of a balanced diet, but people suffering from diarrhea need to limit their fiber consumption until their symptoms are lessened or completely relieved. Caffeinated and alcoholic beverages should also be avoided; these can further upset your digestive tract and cause more frequent stools.
Can Dose of Cholestyramine Be Increased for Diarrhea?
Patients are usually started on a dose of four grams of cholestyramine, taken once daily. If symptoms are not improving, however, your doctor may begin to increase the frequency of the dosage. You can safely take a four-gram dose up to six times a day, but it is not recommended that you exceed that dosage. On the other hand, if you begin to face constipation and bloating, your doctor may gradually lower the dosage to find a happy medium for your gastrointestinal system. Like any medication, there are side effects and risks associated with excessive consumption.
Potential Side Effects
Headache
Constipation
Cramping
Bloating
Gas
All of the above are possible mild side effects of cholestyramine, but they should not greatly interfere with your quality of life. If you are facing severe side effects consistent with an allergic reaction, or if you are vomiting and experiencing rectal bleeding, you should seek treatment immediately.
AS FEATURED ON:
AS FEATURED ON:

By: Ioana Davies (Drutu)

Cholestyramine works by freeing up water molecules.

By: ohmega1982

Side effects can sometimes occur when taking cholestyramine for diarrhea.

By: Africa Studio

Taking cholestyramine for diarrhea can lead to constipation.

By: Kirill_M

Rare side effects of cholestyramine include bloody stool or intestinal obstruction.

By: koszivu

Prolonged diarrhea may cause dehydration.