How Effective Is Emu Oil for Acne?
Emu oil for acne appears to be effective more often than not. Individuals commonly report that the oil clears current episodes and reduces the number of breakouts. They also report that it reduces the discomfort associated with breakouts, makes the healing process less harsh, and reduces scarring. Estheticians and naturalists often recommend emu oil. Many people who have followed the advice to try it have reported that using emu oil for acne helps in a number of ways. There are some who have negative reports about the oil, suggesting that it is not for everyone.
This oil is known to have antibacterial properties which are believed to be effective in killing bacteria that is responsible for some breakouts. In addition to eliminating the pimples, individuals have also reported that the application of the oil improves the appearance of the skin by promoting radiance and softness.
Another benefit of emu oil for acne is that while it is working to correct the problem, it makes an ongoing breakout more bearable. The oil is also known to have anti-inflammatory properties, which provides foundation for the claims that emu oil reduces the redness and swelling associated with pimples.
Emu oil is commonly credited for contributing to a milder healing process. Users often find that they experience little if any scabbing compared to what they normally experience when not using the oil. Once the breakout has healed, the oil also works to help correct and prevent scar tissue, which means fewer reminders of past breakouts.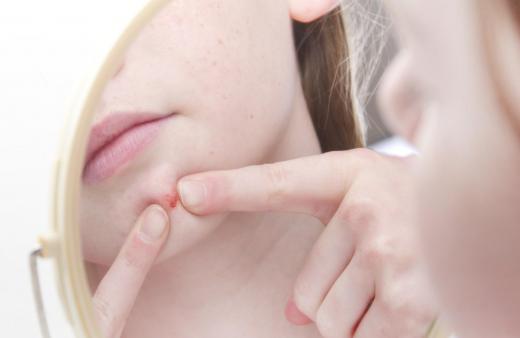 There are some people who have negative experiences using emu oil for acne. Some complain that the emu oil leaves their skin feeling too greasy. For users who like the results, but don't like the greasy feeling, it may be worth trying a product that is made with emu oil instead of the pure oil alone.
There are also some people who complain that using emu oil for acne caused breakouts. This may be due to the fact that this natural oil is not suitable for their skin. There are cases of severe acne that are associated with issues that cannot be addressed by topical treatment.
It should also be remembered that a breakout is not uncommon with effective products because toxins are often the reason that people are experiencing breakouts. For the problem to be corrected, those toxins need to be released, resulting in an unavoidable breakout which some people take as an indication that a skin care product, such as emu oil, is not working.
AS FEATURED ON:
AS FEATURED ON:

By: Skazka Grez

Emu oil may leave skin feeling too greasy.

By: Cheryl Casey

Emu oil is credited for contributing to a milder healing process.

By: Budimir Jevtic

Some believe that emu oil can help prevent acne scarring.

By: vgstudio

Drinking plenty of water can help keep the skin hydrated and reduce the occurrence of acne.

By: AustralisPhotography

Some people claim that using emu oil for acne causes breakouts.