How Effective Is Letrozole for Gynecomastia?
Gynecomastia is a problem that plagues many men at some point in their lives. This condition is diagnosed when a boy or an adult man has breasts that resemble those of a female. It often occurs in puberty and resolves itself within a few years, but in some cases the problem persists into adulthood. In some cases a man will be prescribed letrozole for gynecomastia, which can sometimes be helpful, but it may not help in all cases.
Many men seek to hide their chests when they have this condition. Compression shirts that flatten the chest may help, especially when they are topped with loose-fitting over-shirts or sweatshirts that help disguise the problem. Such men typically refuse to swim or go bare chested in public places, such as at the beach or in a public pool.
Medical science does not always have the answers for these men with gynecomastia. Men who are heavy are typically told to lose weight. This works when the issue is pseudogynecomastia, a buildup of fat that lacks a glandular tissue component. For men with true gynecomastia, weight loss will only help minimally, if at all.
Various drugs are often prescribed to help reduce or eliminate the buildup of breast tissue. Some of these drugs are actually labeled for other uses and not intended to help this condition. One such medication that is sometimes prescribed or recommended is letrozole. This drug works by diminishing the effects of estrogen, which helps to stop the growth of male breasts.
Letrozole is an aromatase inhibitor, acting to counter the effects of estrogen in the body. When the use of letrozole for gynecomastia is selectively applied, it has proven to be successful about two-thirds of the time. It is especially helpful for men who are being treated for prostate cancer, where gynecomastia can be a side effect. In some cases the condition is caused by a medication the man is taking, in which case switching to a different medication is usually a better choice than adding another drug.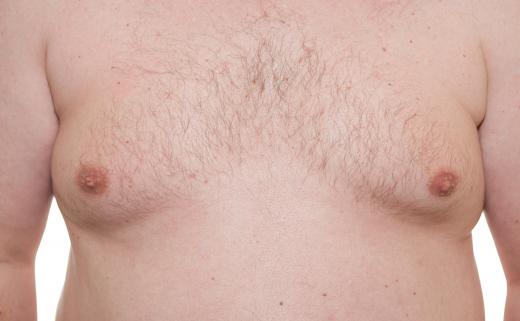 Some doctors may be willing to prescribe or recommend letrozole for gynecomastia in certain situations. This is usually only done if the problem does not seem to be related to a more serious condition such as liver or thyroid disease. If there is an underlying issue, it is unlikely that the use of letrozole for gynecomastia will be of any benefit. In those cases where it can help, this medication has successfully reduced the amount of breast tissue and minimized the appearance of this condition for many men.
What Is Gynecomastia?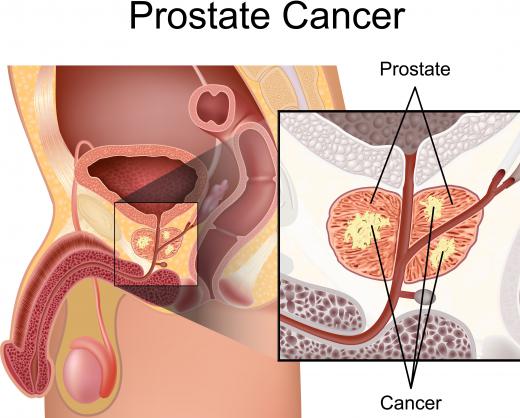 Women who experience breast tissue growth during puberty, pregnancy, or during other hormonal fluctuations typically look upon their condition as favorable or neutral. Men who experience growth of breast tissue, either at puberty or as a sign of an underlying medical condition, may feel anxiety or panic at the idea of suddenly appearing to have breasts. Fortunately, most cases of gynecomastia do not signify a severe medical issue, but it's important to speak to a qualified doctor about this issue if you are concerned. There are a few different types of gynecomastia, and not all are benign.
What Causes Gynecomastia?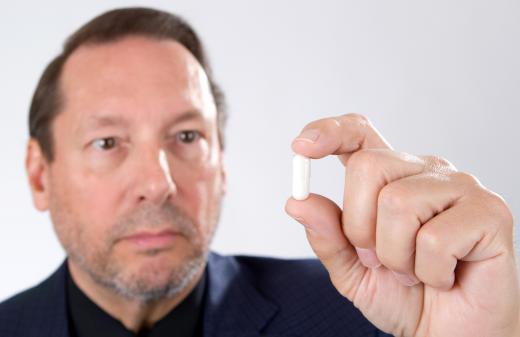 It's important to differentiate between the causes of gynecomastia before you start to panic about cancer, tumors, or hormonal issues. If you are overweight or have recently gained a lot of weight, your enlarged breast tissue may simply be excess fat. This is referred to as "pseudogynecomastia", and it is a correctable issue. You may want to ask a doctor about your weight gain if you have not changed your diet or activity level. Once you return to a healthy weight, the breast tissue should disappear.
On the other hand, true gynecomastia often affects boys who are going through puberty due to fluctuating hormone levels. It's important to remember that both boys' and girls' levels of estrogen and testosterone fluctuate through puberty (and sometimes beyond). Though this type of gynecomastia is annoying and can be embarrassing to a young man, there are ways to combat it physically and medically.
Can Gynecomastia Lead to Cancer?
Unfortunately, men with gynecomastia are at a much higher risk for breast cancer than men without it, though your overall risk for breast cancer as a man remains relatively low. Be sure to speak to your doctor about your symptoms and your risk profile if you are concerned. This is especially important to do if breast cancer (whether in male or female relatives) runs in your family.
Can Gynecomastia Go Away Without Treatment?
Yes, sometimes boys and young men who experience gynecomastia simply appear to grow out of the condition. Adult men who suddenly develop gynecomastia, or those who have had it since puberty, should speak to a licensed physician about reducing their appearance of breast tissue, as it is not likely that these cases will experience spontaneous remission.
Can Estrogen Blockers Reverse Gynecomastia?
Hormonal gynecomastia is thought to be caused by an imbalance in the male body's androgen and estrogen hormones. It's possible that your doctor may want you to take estrogen blockers to reduce excess breast tissue. If you're going through puberty, your doctor may want you to wait as this problem, though annoying, may completely correct itself within two years. For any man who is dealing with gynecomastia beyond puberty, estrogen blockers may be the correct treatment for correcting the hormone imbalance that could be causing this issue.
The Right Letrozole Dosage for Gynecomastia
Depending on your age, medical history, and symptoms of gynecomastia, your doctor may consider putting you on Letrozole, which is an estrogen-blocking medication that can reduce excess breast tissue. You may start with 200 milligrams twice daily. Your doctor will evaluate your symptoms throughout the process to ensure that you are experiencing minimal side effects with the reduction of your breast growth symptoms.
Don't be concerned about talking to your doctor about gynecomastia. It's a very common problem that many men --- up to 65%, according to the Cleveland Clinic --- experience at some point in their lives. Some need to take medication for it, some need to lose extra weight, and some will simply grow out of it. Your doctor has surely seen your symptoms before and will be happy to help you develop a plan. If Letrozole isn't the right choice for you, he or she can recommend other medications or treatments to help you manage the condition.
How To Hide Gynecomastia at the Beach
If you wish to hide excess breast tissue at the beach, in the gym, or anywhere else you feel expected to go shirtless, consider purchasing any type of swim shirt or wear a t-shirt with a binder underneath. As a bonus, some swim clothing can protect your skin from UV rays and act as a barrier against sunburn!
If you're constantly worried about your appearance and the way that potential partners may judge your chest area, know that gynecomastia does not have to be a permanent part of your life. Take heart in the fact that there are many men who deal with this condition and find ways to live with it. There are many treatments available for you to consider.
AS FEATURED ON:
AS FEATURED ON:

By: Zai Aragon

Men suffering with gynecomastia may avoid going shirtless at public beaches.

By: Edyta Pawlowska

Gynecomastia often occurs in puberty, and may persist into adulthood.

By: semmickphoto

Unusually large breasts in men is known as gynecomastia.

By: peterjunaidy

Letrozole can be particularly effective for those being treated for prostate cancer, as gynecomastia can be a side effect of the cancer.

By: sframe

Various drugs are often prescribed to help reduce the buildup of breast tissue.