Is It Safe to Combine Mirtazapine and Citalopram?
Mirtazapine and citalopram are both antidepressant drugs that influence the mood-elevating chemical serotonin in the brain. They are generally prescribed for the treatment of major depressive disorder, but citalopram may also be used to treat some anxiety disorders. These medicines should not be combined except under the orders of a physician. Although the precise effects of combining mirtazapine and citalopram have not been studied extensively, any two drugs that effect serotonin levels have the potential to cause serotonin syndrome. The risks of other, less serious side effects may also be increased. Since the two drugs have generally very similar effects, it is often better to increase the dosage of one rather than combining them together.
Citalopram, sold under the brand name Celexa®, is a selective serotonin re-uptake inhibitor (SSRI) drug, meaning that it keeps the neurotransmitter serotonin from being reabsorbed into the bloodstream as quickly. As of 2011, SSRI drugs were the most commonly prescribed form of antidepressant in the US due to their generally low incidence of side effects. Mirtazapine, often sold as Remeron®, effects other neurotransmitters, such as noradrenaline as well as serotonin.
Mirtazapine and citalopram influence serotonin levels by different mechanisms, but the end result of both is more free serotonin in the brain. In general, it is inadvisable to combine two drugs that both effect serotonin levels due to the risk of serotonin syndrome — a potentially life-threatening condition. Symptoms of serotonin syndrome include extreme agitation, dizziness, increased heart rate, loss of coordination, and diarrhea, among others. Anyone who suspects that he or she may have serotonin syndrome should seek immediate medical attention.
Combining mirtazapine and citalopram may also increase the incidence of the side effects of each, which are generally mild but may include drowsiness or dizziness. Patients taking either drug are advised to avoid driving or operating heavy machinery until they can ascertain what effects they will have. Combining the two drugs greatly increases the chance of these or other side effects impairing normal functioning.
Citalopram and Mirtazapine Side Effects
Citalopram and Mirtazapine both have side effects that are commonly associated with their classes of medication, which are selective serotonin reuptake inhibitor and tetracyclic antidepressant, respectively. Some of the side effects associated with Citalopram include:
Decreased sexual function
Drowsiness
Tremors
Diarrhea
Nausea
Anxiety
Hyperhidrosis
Some of the more common side effects of mirtazapine include:
Dizziness
Drowsiness
Weakness
Increased appetite
Mood changes
Anxiety
Often, side effects lessen or go away after taking a medication for a few weeks, as your body gets used to the substance and you begin to feel better. However, if your side effects do not seem to go away or if they become worse, you should consult your doctor.
You should seek medical attention right away if you experience any severe side effects of either medication. This includes irregular heartbeat, severe dizziness, or vision changes for mirtazapine, and irregular heartbeat, black stools, dark brown vomit, seizures, or vision changes for citalopram.
Communicate With Your Doctor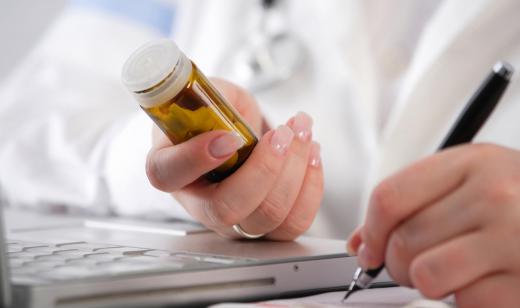 Remember that your doctor has prescribed your medication because they believe that the potential benefits to and treatment of your medical condition will outweigh any potential ill side effects. However, discuss with your medical professional any concerns that you have regarding potential side effects. It is always possible to change medications if you react particularly badly to a certain medication.
Difference Between Citalopram and Mirtazapine
Citalopram and mirtazapine are both prescribed to help treat symptoms of depression, anxiety, and obsessive-compulsive disorder. Mirtazapine has significant sedative effects, however, which may lead citalopram towards being a better treatment for depression, since one of the major characteristics of depression is excessive tiredness and lack of energy.
Due to its sedative nature, mirtazapine is also used to help treat insomnia, as well as post-traumatic stress disorder and hot flashes. Citalopram is used for the treatment of numerous other conditions, including hot flashes, bipolar disorder, dissociative identity disorder, body dysmorphic disorder, severe mood dysregulation, and trichotillomania.
Classes of Medication
Citalopram is an SSRI, which means that it increases serotonin levels in the brain. This is a common method of treating not only depression but a variety of symptoms related to anxiety as well. SSRIs are considered to be safe and have fewer side effects than many other prescriptions given for depression and anxiety. This makes SSRIs a good first step for treating these conditions.
Mirtazapine is in a class of medications known as tetracyclic antidepressants. These medications, like SSRIs, work by altering the uptake of serotonin in the brain. However, tetracyclic antidepressants also alter other chemicals in the brain, which means that people tend to experience more side effects with mirtazapine than citalopram.
Is Mirtazapine Stronger Than Citalopram?
Which medication works best for you is highly dependent on your individual condition; therefore, it is difficult to say in general terms whether one of these medications is stronger than the other. However, mirtazapine is often used to treat more severe depression than citalopram, or instances of the condition that are more resistant to other treatments.
AS FEATURED ON:
AS FEATURED ON:

By: snyggg.de

Mirtazapine and citalopram are designed to influence the mood-elevating chemical in the brain known as serotonin.

By: stokkete

Mirtazapine and citalopram may be prescribed to treat major depressive disorder.

By: Igor Mojzes

Individuals should avoid driving when taking mirtazapine or citalopram.

By: themalni

Citalopram is also marketed and sold under the brand name Celexa.

By: emiliau

Doctors will typically increase a dose of one antidepressant drug rather than add a second that works in a similar way.