Is There a Connection between Sertraline and Memory Loss?
Emerging research suggests a potential link between sertraline, a common antidepressant, and memory loss. While evidence is not conclusive, some patients report cognitive changes. Are these side effects temporary, or could they signify a deeper issue? What does the latest science say?
There is a small connection between sertraline and memory loss, according to the reported side effects of the treatment, although this reaction seems to be quite rare. Any patient who experiences memory loss after taking sertraline should discuss it with a medical professional. More common side effects include nausea and insomnia, although many other rare side effects exist. Memory loss is rarely connected to sertraline, so it could be indicative of a very negative reaction to the treatment.
Selective serotonin reuptake inhibitors (SSRIs) are a class of drug primarily designed to combat depression in patients. Sertraline also can be prescribed for other conditions, such as obsessive compulsive disorder (OCD) and premenstrual dysphoric disorder, but it primarily is used as an anti-depressant. The drug works by preventing nerves that release the neurotransmitter serotonin from taking it back up again right away. Many medical professionals believe that an imbalance in the levels of serotonin and other neurotransmitters within the brain is the cause of depression, and by preventing its reuptake, there is believed to be more available to stimulate other nerves in the brain. This should result in an overall improvement in the mood of the patient.
Sertraline and memory loss are linked through the long list of possible side effects of the treatment. Common side effects caused by sertraline include insomnia, dizziness, and decreased libido, and these side effects should be reported to a medical professional only if they are particularly persistent or severe. One of the most common side effects, insomnia, is reported in about 30% of patients. Less common side effects are likely to be more serious, and these include decreased concentration or coordination, suicidal thoughts, and panic attacks. Memory loss is on the list of rare and possibly serious side effects.
Clinical trials have studied the effects of sertraline and determined the chances of side effects occurring in patients. These trials have shown nausea, diarrhea, and insomnia to be among the most likely side effects but haven't recognized a link between sertraline and memory loss. The least-likely side effect reported in clinical trials is the decreased libido, occurring in about 1% of patients. Some patients have reported memory loss, but studies indicate that the likelihood of it occurring are less than 1%.
Does Sertraline Cause Weight Gain?
Sertraline is a medication that falls under the category of selective serotonin reuptake inhibitors and is commonly used to treat depression, social anxiety, panic attacks, post-traumatic stress disorder, and obsessive-compulsive disorder. While typical weight gain is, simply put, caused by taking in more calories through food than one is expending through exercise and other tasks, certain medications can make it easier to gain weight and more difficult to lose weight. One reason for this is that some medications may affect metabolism, which is the rate at which a person normally burns calories. Another reason might be because some medications affect appetite, causing people to eat more and therefore gain weight if they remain at the same activity level. 
Sertraline May Cause Modest Weight Gain
One of the side effects of sertraline and other SSRIs does include weight gain, usually in small or moderate amounts. There is not much significant research showing the reason for this, however. One theory is that the medication increases appetite, and since sertraline is usually prescribed for long periods of time, the elevated intake of food will lead to weight gain over time. Another theory is that as people start to take sertraline and see their symptoms of depression lessen, they feel more like eating on a regular basis. Depression can cause people to lose interest in things that they used to enjoy, and this can include preparing meals, eating, and drinking. A third theory is that SSRIs may cause fluid retention, which can lead to water weight gain. 
Voice Your Concerns
Talk to your doctor if you have concerns about weight gain or any of the side effects of sertraline and other SSRIs. Remember that psychiatrists and other doctors prescribe medications when they believe that the benefits of taking them outweigh the possible risks and side effects. 
Can You Overdose on Sertraline?
SSRIs such as sertraline are considered to be very safe medications when taken at their prescribed doses. However, intentionally or unintentionally taking more than the amount prescribed to you can cause serious adverse reactions. Some signs of an overdose include:
Dizziness
Nausea and vomiting
Confusion
Shakiness
Hallucinations
Seizures
Seek medical assistance if you believe you may have taken too much sertraline and are experiencing any of these symptoms or additional symptoms. 
Serotonin Syndrome
Serotonin syndrome is a severe and potentially fatal condition that can occur after an overdose of sertraline and other SSRI medications. This condition is caused by elevated levels of certain neurotransmitters in the body. Symptoms include:
Vomiting and stomach cramps
Irregular or rapid heartbeat
Blood pressure changes
Increased anxiety
Coma
Although fatal overdoses of sertraline are rare, get immediate medical assistance if you have any of these symptoms while taking your SSRI. Taking sertraline with alcohol, drugs, and certain medications can make an overdose more likely to occur. Only take sertraline if it has been prescribed to you by a medical professional. 
When To Increase Sertraline Dosage?
Until a doctor sees how their patient will react to an SSRI, they will prescribe the medication in a relatively low dose to start with, such as 25mg per day. Common side effects to watch for include:
Nausea
Fatigue and unusual tiredness
Increased sweating
Decreased sex drive
Changes in sleep habits, including sleeping more or less than usual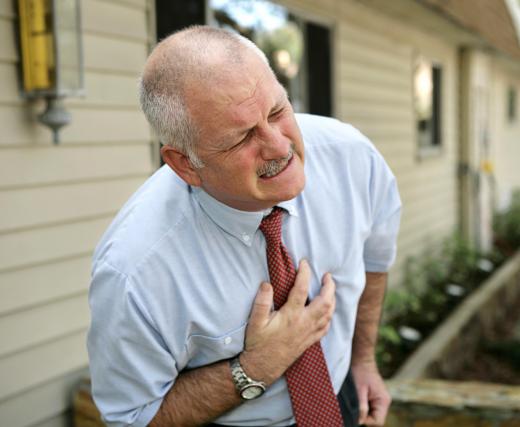 If, after a week or a few weeks of taking sertraline at the lower dose and finding that your side effects are manageable, it might be possible to increase the dosage. The medical professional who prescribed the medication will assess whether you are responding to your current dose or if you could benefit from a higher dose. 
Can Zoloft Cause Dementia?
Although it's rare, Zoloft is known to cause short-term memory loss, but is it possible that sertraline may cause dementia, too? In addition to long-term memory loss, the term "dementia" refers to the loss of linguistic skills, cognitive ability, and daily life abilities. It's possible that Zoloft could cause dementia, but it has not yet been linked to any affliction other than short-term memory loss.
This doesn't mean that the link doesn't exist, though. Much of the research surrounding SSRIs — including Zoloft — is remarkably limited in its scope of inquiry. Although a link has been established between short-term memory loss and SSRIs, for example, there is not yet a study that explains this link effectively. Some researchers have linked it to the drug's interaction with serotonin, but a more definitive conclusion hasn't been drawn
As a result of insufficient research, then, it's impossible to know whether Zoloft causes dementia. It should be noted, though, that one study established positive outcomes when sertraline was given to Alzheimer's patients. The study in question did not find that it improved the memory of the test subjects, but it did find that they enjoyed an improved mood and fewer behavioral problems.
Can Zoloft Cause Cognitive Impairment?
Some people who take Zoloft report that it causes feelings of so-called "brain fog." Descriptions of this phenomenon vary from person to person, but all seem to agree that it's a general state of impaired cognitive function that thwarts the ability to concentrate, problem-solve, or engage with the world around them.
Despite the prevalence of this complaint, it has not been thoroughly examined in a clinical setting. Still, some researchers have suggested that it may be due to an abundance of serotonin in the brain. When too much serotonin is produced, it can backfire and cause symptoms such as confusion and headaches — which may sound like impaired cognitive function to some.
Some psychologists counter by saying that these symptoms don't meet the medical criteria established to define cognitive impairment. Cognitive impairment, in a medical sense, indicates a chronic inability to make decisions, learn new things, or remember important ideas. Although Zoloft may not cause all of these symptoms, many patients report at least some of these problems, indicating that further research is necessary.
Which Antidepressants Can Cause Memory Loss?
Zoloft isn't the only antidepressant that has been linked to memory loss. Several other medications have also been linked to this problem, including many that are part of the tricyclic class. Patients have noted that Prozac—also known by the generic name of fluoxetine—is particularly troublesome for its impact on memory.
How can you avoid the memory loss that often accompanies an antidepressant treatment? You should weigh the pros and cons to determine whether your current prescription's benefits are worth the inconvenience caused by memory loss. If the answer is no, it's probably time to look for a new course of treatment. Antidepressants in a different class — such as MAOIs or SNRIs — might be a better option.
AS FEATURED ON:
AS FEATURED ON:

By: bramgino

Insomnia is a possible side effect of sertraline, which can lead to memory loss.

By: Phase4Photography

Sertraline is sometimes prescribed to help treat obsessive compulsive disorder (OCD).

By: themalni

Sertraline is also marketed under the brand name Zoloft.

By: ivolodina

Sertraline is typically prescribed to treat chronic depression.

By: nadezhda1906

Like other antidepressants, sertraline can take a few weeks to achieve sufficient levels in the body.

By: Ambrose

Decreased libido is a common side effect caused by taking sertraline.

By: Lisa F. Young

Panic attacks are a rare side effect of sertraline.