What Are Other Common Causes of Orange Mucus?
Orange mucus is not a common symptom, but it is usually caused by a very severe infection. Mucus coming from the mouth during coughing or from the nose could be caused by pneumonia or a sinus infection that has grown very serious. Occasionally, infections in the vagina can result in orange mucus if they go untreated for extended periods of time.
The most common cause of orange mucus is pneumonia, which is a respiratory infection in the lungs. It can cause trouble breathing, wheezing, and a severe cough with mucus. Typically it can be treated when caught early, but when left untreated symptoms may worsen. Initially, infectious mucus is yellow, off-white, or sometimes brown in color. Occasionally it will also be tinged with blood. Orange-colored mucus generally only occurs when the infection has been allowed to grow for a long period time.
Sometimes orange mucus may come from the vaginal area due to severe bacterial vaginosis. This is an infection caused by naturally occurring organisms in the vagina. Although vaginosis is usually easily treated, severe infections may recur or be harder to treat. Vaginal infections may cause itching, burning, irritation around the vulva, and discharge which is colored and has a foul odor.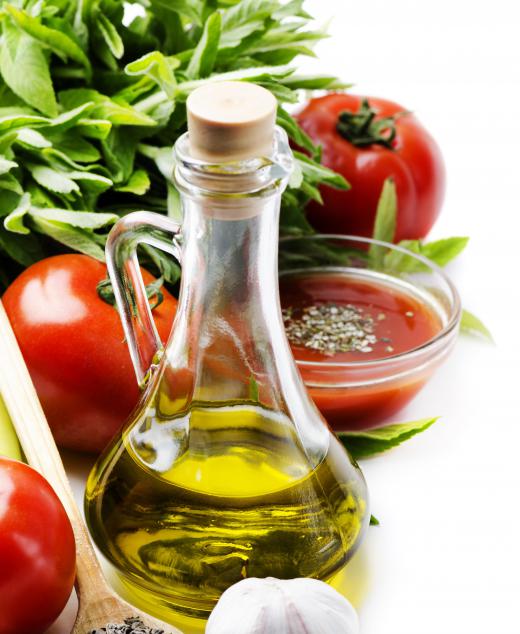 Most infections do not become severe enough to cause orange mucus. It is advised that medical attention be sought as soon as infection symptoms become noticeable so that proper treatment can begin. Antibiotics are the most common treatment for infections, although the type used will depend on the bacteria causing the problem.
It is important to rule a few things out before assuming a severe infection is present. Mucus coming from the throat or nasal passages can sometimes be colored by certain foods or beverages. Oils, tomato products, sodas, and other items can temporarily alter the color of mucus in the throat and nasal areas. Blood can also tinge mucus an orange color in lesser infections because mucus is naturally yellow in color.
Boils and other skin lesions may also ooze a substance which can appear dark orange, brown, or red in color. It is often oily and may have a foul odor. This is usually caused by blood cells forming in the area to help fight off the infection. Sometimes this substance will be mixed with pus, but it is not mucus itself. Mucus is generally thicker and stickier in nature, which this substance will be thin, oily, and sometimes watery. Anything draining from an abscess or open wound should be considered highly contagious.
Orange mucus can occur due to several ailments, including allergies, colds, and sinus infections. In some cases, orange mucus can also implicate a more serious condition, such as liver disease or cancer. 
If you are concerned about your orange mucus, it is best to speak with a doctor to find out the cause. In the meantime, this article will provide you with a few known causes of orange mucus.
Allergies
Allergies can cause your nose and throat to produce extra mucus. This mucus may be clear, white, or yellow. In some cases, it can also have blood, making it look orange.
Suppose you are one of the 19.2 million people suffering from allergies. In that case, you might also experience common symptoms such as sneezing, a runny nose, and watery eyes, which can occur due to food, pollen, or other allergens.
Colds
Colds are caused by a virus that infects your nose and throat. Like allergies, they can also cause your body to produce more mucus. 
The mucus is usually clear or white at first, but it can turn yellow, orange, or green as the cold progresses. You might also have a sore throat, a fever, and a stuffy nose.
Sinus Infections
Sinus infections occur when the sinuses become inflamed. Allergies, colds, or bacteria usually cause it. This mucus is typically yellow or green, thick, and sticky. 
In more severe cases, it may turn mucus orange. You might also have a fever, a headache, and facial pain.
Liver Disease
Liver disease can cause your skin and the whites of your eyes to turn yellow. It can also cause your urine to turn dark. Liver disease can also cause your mucus to turn orange in some cases. 
If you have liver disease, you might experience other symptoms, such as fatigue, appetite loss, and abdominal pain.
Cancer
Cancer can cause many different symptoms, depending on the type and stage of the disease. In some cases, it can cause your mucus to turn orange or be tinged with blood. Other symptoms of cancer include fatigue, weight loss, and pain.
Bacterial Vaginosis
Bacterial vaginosis can produce orange mucus as well. When the body's natural pH is off-balance, it can create an environment conducive to the overgrowth of harmful bacteria. 
The result is a foul-smelling discharge that may be any shade from light yellow to orange. Other symptoms of bacterial vaginosis include itching, burning, and pain during urination or sex.
Skin Lesions
Skin lesions caused by cutaneous diseases can also cause orange mucus. When the skin is damaged, it can release a substance called histamine. 
This substance can cause your blood vessels to dilate, increasing mucus production. If you have a skin lesion, you might also experience other symptoms, such as itching, redness, and swelling.
How to Treat Orange Mucus
The treatment for orange mucus will depend on the underlying cause. For example, if the orange mucus is due to allergies, colds, or sinus infections, you can try home remedies to relieve your symptoms.
These home remedies include taking over-the-counter medications, drinking plenty of fluids, and using a humidifier. 
If your orange mucus is due to a more severe condition, such as liver disease or cancer, you will need to see a doctor for treatment.
When to See a Doctor
In most cases, orange mucus is nothing to worry about and will go away on its own. However, there are some cases where you should see a doctor. 
If your orange mucus is accompanied by a fever, shortness of breath, or severe pain, you should see a doctor right away. These symptoms can be signs of a more serious condition and may require medical treatment. 
Medicinal Treatment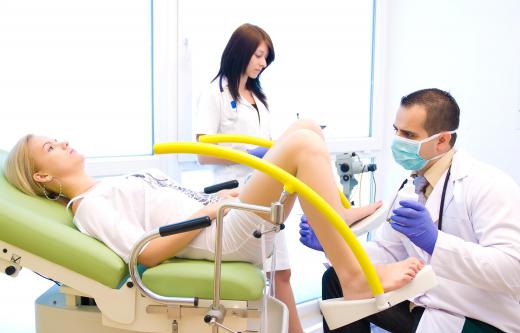 Your doctor may prescribe antibiotics to treat a bacterial infection. However, antibiotics are ineffective against viruses, so they will not help if your orange mucus is due to a cold or the flu. On the other hand, chronic illnesses are treated with a customized treatment plan created by your healthcare team.
Wrapping Up
If you're experiencing orange mucus, it's essential to treat it right away to prevent the condition from worsening. In some cases, such as with allergies or a cold, the cause is harmless and will resolve with proper rest and treatment.
However, in other cases, such as cancer or liver disease, the cause is more severe and will require medical advice for proper management.
Frequently Asked Questions
What are the most common causes of orange mucus?
An infection, like a sinus infection or bronchitis, is the most typical cause of orange mucus. The mucus may become discolored as a result of the inflammation of the mucous membranes that might result from this kind of disease. Additional reasons for orange mucus might be the presence of blood, breathing in smoke or other pollutants, or taking specific drugs. Dehydration and the presence of an item, such as a piece of food, in the airway can also result in orange mucus.
Does orange mucus mean I have a bacterial infection?
Perhaps not. Orange mucus can result from a number of different conditions, not all of which are connected to bacterial infections. Orange mucus may come from a number of different things, not just bacterial infections. A healthcare professional should be consulted if you have orange mucus, as they may assist in determining the underlying reason and provide the most appropriate course of treatment.
Does orange mucus indicate a critical medical condition?
The majority of the time, orange mucus is not a sign of a significant medical issue. But if you have orange mucus, it is crucial to speak with a medical practitioner, as they may assist in determining the underlying problem. If a bacterial infection is to blame, it is crucial to get treatment right away to stop the condition from getting worse.
Can allergies cause orange mucus?
Allergies can really result in orange mucous. Mucus can become colored as a result of allergies inflaming the mucous membranes. Sneezing, a runny nose, and itchy eyes are other frequent signs of allergies. It is crucial to consult a healthcare provider if you suspect you may have allergies so they can advise you on the best course of action.
Is orange mucus a sign of the common cold?
Unfortunately, orange mucus is not a sign of a cold. While mucus from a cold might be colored, it often has a clear or white hue. A runny nose, a scratchy throat, and a cough are other typical cold symptoms. The best course of action to take if you believe you may have a cold should be discussed with a healthcare provider.
AS FEATURED ON:
AS FEATURED ON:

By: vbaleha

Pneumonia is the most common cause of orange mucus.

By: hitdelight

Tomato products, oils and other foods can sometimes cause mucus to appear orange temporarily.

By: Monkey Business

A severe vaginal infection can cause orange mucus in the vaginal area.

By: Zsolnai Gergely

As several types of bacteria can cause an orange vaginal discharge, a doctor should be consulted in order to determine what type of antibiotics should be taken when such a discharge occurs.

By: isyste

Severe bacterial vaginosis may cause orange mucus from the vagina.