Gallstones are an accumulation of cholesterol and other substances found in the bile that occasionally block a duct connecting the gallbladder and small intestine. One stone can be as tiny as a grain of sand or as large as a golf ball. Many do not cause problems; only 1-2% of those with gallstones develop disease.
Bile is produced by the liver and used to digest fats. When too much cholesterol builds up in the bile or a person's gallbladder does not empty properly, crystals can form. Symptoms of gallstones include pain in the stomach or just under the ribs. Often, the pain can make it difficult to breathe or get comfortable. The pain sometimes occurs after a meal, can last several hours, and can even wake a person from sleep.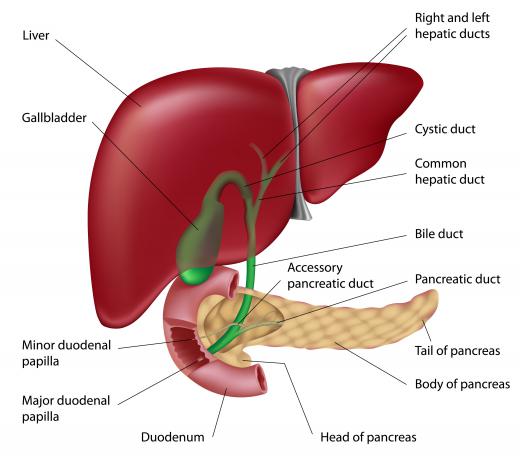 When a stone blocks the duct that drains the gallbladder, other symptoms can include nausea, vomiting, and fever, in addition to pain. Some patients must have surgery to remove the gallbladder. Occasionally, gallstones can cause another condition, pancreatitis, which blocks the flow of digestive enzymes produced by the pancreas. In this case, the symptoms are similar: severe pain, loss of appetite, fever, nausea, and vomiting.
Those at risk for gallstones include females, people over 55, those who are overweight or have a high body mass index, and people who lose weight rapidly. People of Native American or Hispanic descent, along with those who get little exercise or fast periodically, are also at risk. Others at increased risk of gallstones have elevated triglycerides, a disease of the intestines, or family members with a history of gall bladder problems.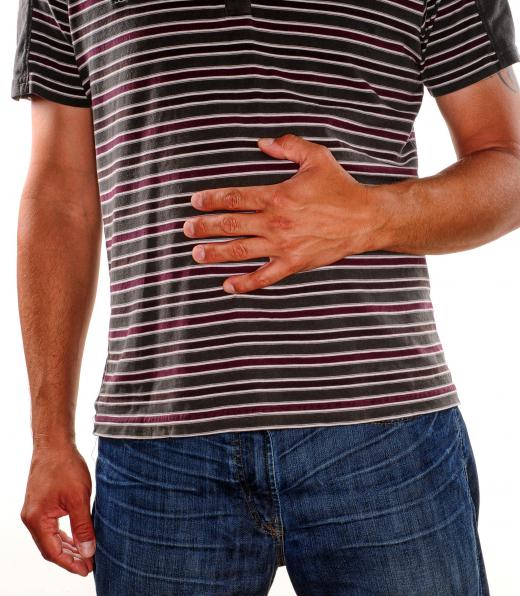 Pregnant women and those taking estrogen or high-dose birth control pills can also be at risk for developing gallstones. Sufferers of cirrhosis or sickle cell disease and people who take cholesterol-lowering medicines might have an increased risk as well. Any one experiencing severe abdominal pain should see a doctor. People who are over 60 or have a heart condition, diabetes, or an impaired immune system should seek immediate medical attention.
Ultrasounds and scans are used to diagnose gallstones. Medications are not commonly used to treat them, but might be necessary for patients who cannot withstand surgery. When the gallbladder is removed, the symptoms normally do not return.
AS FEATURED ON:
AS FEATURED ON:

Several abdominal organs, including the gallbladder, pancreas, and liver.

By: Alila

A healthy gallbladder and one with gallstones.

By: ftlaudgirl

Nausea can be an early symptom of gallstones.

By: Alexander Raths

An ultrasound can confirm the presence of gall stones.

By: Igor Mojzes

Women develop gallstones more frequently than men.

By: Kimberly Reinick

Women who take birth control pills are at a greater risk for developing gallstones.