What Are Genital Skin Tags?
Genital skin tags are abnormal growths of skin that extend from the genitals in a stick, pouch, or finger-like projection. Though these growths are benign, which means they are not cancerous, people are often alarmed to find them and dislike their appearance. Fortunately, however, skin tags are not contagious and can be treated by a healthcare professional, often with freezing techniques or minor surgery. While a person awaits treatment, the growths are unlikely to cause any serious issues, though they can sometimes become uncomfortable and even bleed.
In general, skin tags are small growths of skin that project from a stalk-like piece of tissue. They are usually benign and can appear on just about any patch of skin, but they are more likely to develop where the skin has a good deal of friction, like the genital area. These growths are no different from those that develop on any other part of the body, however, and are not contagious. Despite this fact, many people find them disturbing, no matter how tiny they are, and prefer to have them removed.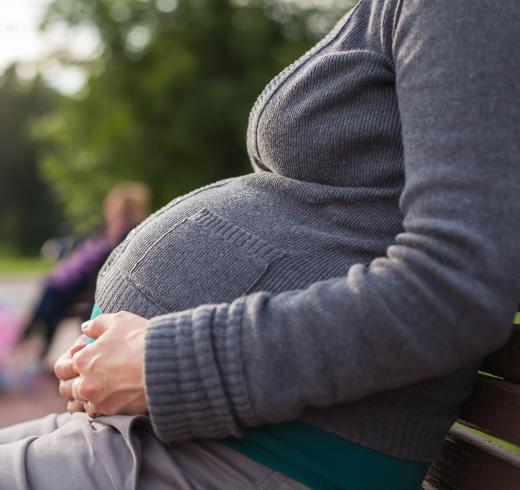 When a woman gets genital skin tags, they often develop on the outer part of the vagina, which is referred to as the vulva. A woman may prove more prone to developing skin tags on her genitals and other parts of her body when she is pregnant, although they can appear at other times as well. Additionally, some women notice that their skin tags appear to change in relation to their menstrual periods. When this occurs, the growths often swell during the menstrual period and then return to normal after it's over.
Men can develop skin tags on the penile shaft. They are most likely to develop on men who are sexually active because of the friction against the penis during sex. Sometimes, children may develop on them on the penis in relation to circumcision, though they can also develop for no apparent reason.
Genital skin tags do not usually cause harm, and a person does not have to seek treatment. They can, however, catch on clothing, get irritated, or bleed in response to friction. In such a case, the affected person may experience discomfort.
There is no proven effective home remedy for skin tags. A patient will typically need to see a healthcare professional for help, and medical treatment options often include minor surgery or freezing the skin tag using liquid nitrogen. A healthcare professional can also burn off skin tags, but this may prove less attractive to those seeking treatment in the genital area.
What Are Genital Warts vs. Skin Tags?
Although genital warts appear in similar locations to genital skin tags, these two types of growths are very different. Genital warts are not cancerous, but they are a manifestation of the HPV virus and are highly contagious.
Whereas treatment is rarely needed for skin tags unless they become unsightly or uncomfortable, genital warts need to be treated to avoid spreading the virus to broader areas of the body or sexual partners. There are several ways to differentiate between these two genital growths.
Appearance
Because of the small size and location of both of these types of growths, it can be challenging to view them clearly and you may need to have a doctor look at them for a definite diagnosis.
Genital warts will be flat or slightly raised with a rough texture similar to cauliflower. They are often flesh-toned but can be pink in color.
Genital skin tags grow on a small stalk slightly away from the body. They are soft flaps of skin, often more flat than round. They are typically the same color as your skin.
Presentation
Although both genital warts and genital skin tags appear in the pubic area, skin tags will more frequently appear in areas where there are folds of skin. Genital warts often appear much closer to the genitals.
Symptoms
Genital skin tags are usually painless and can go unnoticed unless they form in an area of high friction or where they can catch on clothing.
Genital warts often itch and can be painful when irritated. In some instances, they may even bleed.
How Do You Get Genital Skin Tags?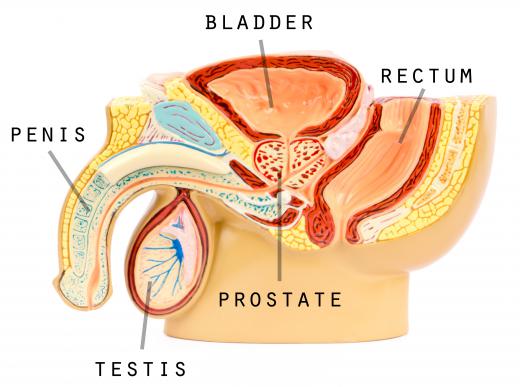 Unlike genital warts that have a clear and known cause, is not clear what causes skin tags. They are very common; close to half of all adults will have at least one skin tag in their lifetime. Current research posits several different possible causes:
Friction: As they frequently appear in folds of skin, it is thought that simple friction could be the cause.
Diabetes: A high percentage of type 2 diabetics have skin tags, so it is possible that they are an indication of excess insulin.
Genetics: Skin tags appear to run in families.
HPV: Although skin tags are not contagious, many people with skin tags are found to be positive for the HPV virus so there may be a correlation.
Are Genital Skin Tags Contagious?
Skin tags are not contagious. They can appear in clusters and both grow and multiply over time, but that behavior does not have viral causation. It is more likely that multiple tags appear in one area due to the friction of skin on skin, or skin on clothing in that location. Leaving a skin tag alone will not cause it to spread or put sexual partners at risk of developing skin tags.
Removal
Skin tags do not require treatment or removal unless they become irritated or bothersome. If you choose to have them removed, your physician can do so through freezing, burning or excising.
AS FEATURED ON:
AS FEATURED ON:

By: coffeemill

Pregnant women are prone to developing skin tags on their genitals.

By: MediablitzImages

Men who are sexually active may experience genital skin tags.

By: Aleksandr Volkov

Skin tags are small growths of skin that project from a stalk-like piece of tissue.

By: MarieC

Latex allergies may cause genital skin tags from condom use.

By: tomschoumakers

Men can develop skin tags on the penile shaft.