Also known as hunger pangs, hunger pains are feelings of discomfort deep in the stomach. A hunger pain is often a low-grade discomfort that is just strong enough to notice. However, some people do experience hunger pains that are somewhat sharp and intermittent. There are several reasons why an individual may experience stomach hunger pain from time to time.
The most common origin of hunger pains is the fact that the individual has not consumed food or drink for an extended period of time. Muscle contractions begin to occur when the stomach has been empty for several hours. As the contractions take place, the sensation may be somewhat unpleasant and interpreted as painful. When this is the reason behind the hunger pains, a quick snack is usually sufficient to eliminate the discomfort.
People who tend to suffer with low blood sugar may experience hunger pains when glucose levels begin to drop. The lack of a proper amount of glucose in the blood causes the stomach contractions to commence. Usually, the contractions are mild at first, but become increasingly stronger until the individual consumes something that provides the right type of carbohydrates to restore a safe glucose level.
Another possibility is that the stomach hunger pains have nothing to do with being hungry or experiencing a drop in blood glucose levels. The pain may be caused by some gastrointestinal disorder that is in the early stages. While the sensation is similar to that of plain old hunger pains, consuming food and drink does not make the discomfort go away. When this is the case, it is important to seek medical attention immediately. Often, gastrointestinal disorders can be isolated and treated quickly if caught early.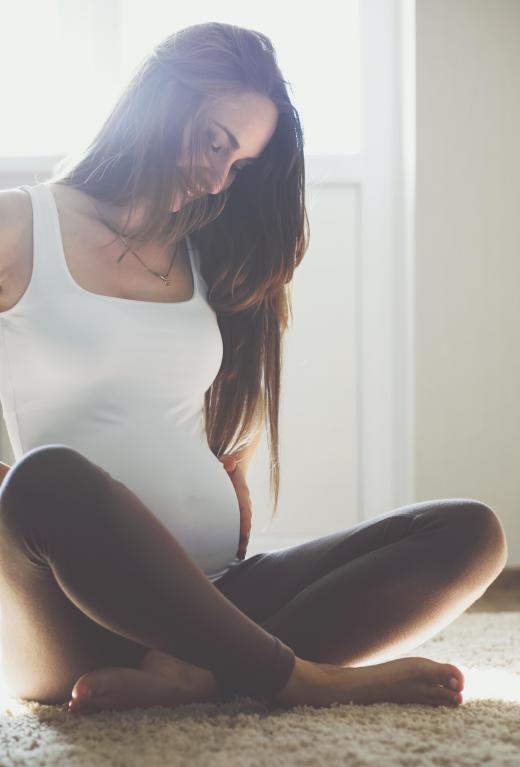 Women who are currently pregnant may also experience hunger pains related to their condition. Pregnancy hunger pains may occur due to the shifting of the baby, causing pressure on the stomach muscles. There is also a chance that the mother is not ingesting the proper amount of nutrients to adequately nourish both the child and her body. In most cases, consuming foods that are high in nutritional content will easy the pains quickly. However, if eating does not cause the pains to subside, medical help should be sought as soon as possible.
While in most cases, hunger pangs are simply the body's way of indicating it is time to eat and drink, the presence of constant hunger pains could be a sign of something more severe. Regardless of age or gender, a qualified physician should investigate frequent abdominal pain hunger that does not seem to be satisfied with a normal diet.


By: xalanx

Hunger pains may be caused by a gastrointestinal disorder that is in the early stages.

By: Piotr Marcinski

Hunger pains are caused by stomach muscle contractions.

By: Dmitry Lobanov

Low blood sugar can be a cause of hunger pains.

By: Es75

A snack can help alleviate hunger pains.

By: Alena Ozerova

Hunger pains during pregnancy may occur due to the movement of the fetus.