Muscle women are women who engage in bodybuilding, an activity which is designed to increase muscle mass. Women have been active in the bodybuilding community since the 1960s, with female bodybuilding competitions really taking off in the 1980s. Women usually compete separately from men because it is believed that there would be a gender disadvantage since men are statistically larger and able to achieve more muscle mass than women. However, both muscle men and muscle women are often seen at the same events, with different areas of competition available.
Bodybuilding is distinct from fitness and figure competitions. While all three involve building up muscle, the goals are different, as are the judging criteria in competition. Muscle women are, as the name implies, extremely muscular. They may utilize a variety of means to build muscle, including weight lifting, using steroids, and utilizing supplements which are designed to promote muscle growth. Some confine themselves to "natural" competitions which restrict the use of certain substances, while others compete in open competitions which do not perform drug testing.
Muscle women usually enhance the appearance of their muscles with tanning and oils so that the muscle definition is highly visible when they are in competition. Makeup may be used in some competitions as well. They tend to wear small garments for modesty which allow their musculature to be clearly seen without exposing private areas of the anatomy, and may wear and style their hair in a variety of ways. In a typical competition for muscle women, the contestants strike several poses to allow the judges to see their muscle definition, and women may be separated by weight classes in the interests of fair competition.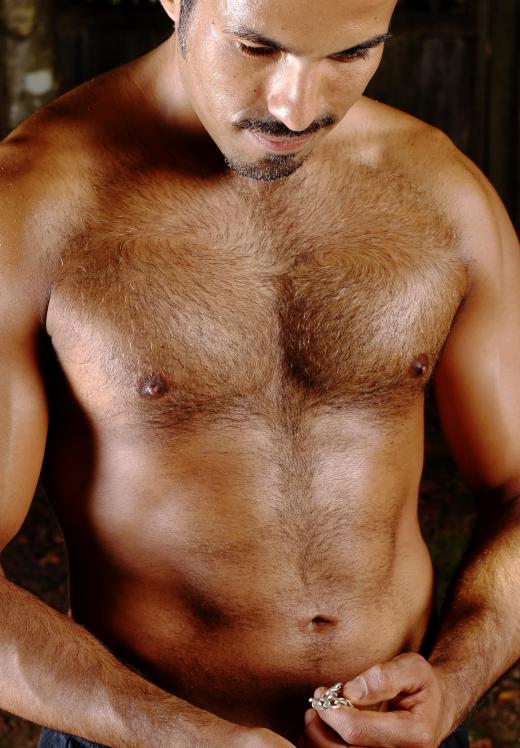 Being a muscle woman requires a lot of work. Muscle women have demanding physical routines which they use to keep fit and build up their muscles, and professionals spend a lot of time traveling to competitions and arranging promotional appearances. Women who are no longer able to compete may be involved in judging, organizing events for muscle women, and other activities related to the bodybuilding community.
Some female bodybuilders prefer to focus on fitness and figure, in which muscle tone and overall conformation are more important than size. For these women, the goal is not to develop the biggest muscles possible, but to develop balanced, symmetrical, highly toned muscles. In these competitions, being too muscular can actually be a hindrance, with such competitions having appearance standards which bar heavily developed muscles.
AS FEATURED ON:
AS FEATURED ON:

By: SUDIO 1ONE

Muscle women have been active in bodybuilding since the 1960s and have been competing frequently since the 1980s.

By: Christopher Howey

Men tend to be able to achieve more muscle mass than women.