What are Speech Therapy Exercises?
Speech therapy exercises help children and adults properly pronounce words and initiate speech communication. Whether the child or adult has a speech problem or an adult has suffered a stroke, these exercises are an invaluable tool to overcome speech difficulties to effectively communicate with people. Most are practiced during a session with a speech language pathologist (SLP), also known as a speech therapist. An SLP is a professional trained to recognize, diagnose and treat speech and communication disorders.
SLPs work either one-on-one with a patient or practice exercises in small groups. For an initial exercise, an SLP may point out the difference between correct and incorrect speech, possibly using audiovisual materials to drive the point home. Another beginning speech therapy exercise is to teach the client new ways of talking by utilizing tongue exercises or speech repetition. An SLP teaches the client how to apply these exercises to everyday situations.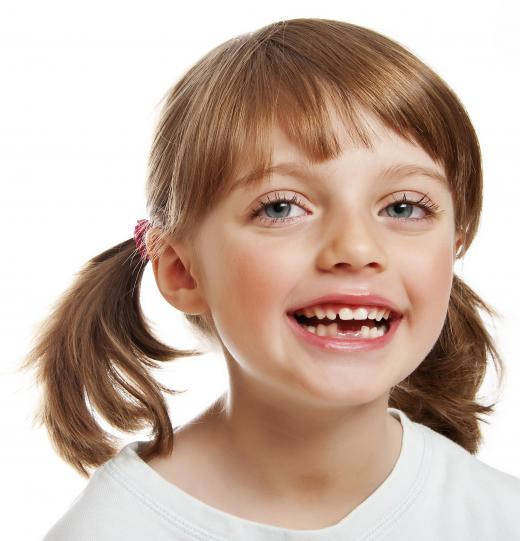 There are many types of speech therapy exercises. The exercises used depend on the individual needs of the clients, and a variety of exercises should be employed. Exercises for young children often consist of playing speech games, using puppets or flashcards, reading books or working with toys. A flashcard game may involve picking two random cards labeled with words and using both words in a sentence, all while practicing correct articulation and pronunciation. Flashcards can also be used in "hide and seek." An SLP hides cards labeled with words, and upon finding them the client must say the word correctly to help with articulation. Games like "I Spy" teach receptive language, deductive reasoning and expressive language skills. Another exercise involves singing silly songs over and over to help with memorization and phonics skills.
Some speech therapy exercises, known as oral motor exercises, are physical and are commonly used for children with speech sound disorders. An SLP may use facial massage or teach exercises to strengthen the mouth muscles, jaw, tongue and lips. A client may be told to suck down a thick drink through a straw or chew plastic or rubber objects.
Speech therapy exercises can also be practiced at home. Adults and children can practice enunciation by working with a mirror to watch how they say words. For example, to make sure they pronounce the "g" in "reading" and "walking" when used in a sentence. When enunciating, the jaw, tongue, lips and mouth should move.
AS FEATURED ON:
AS FEATURED ON:

By: Vera Kuttelvaserova

Children with lisps or other speech disorders might need speech therapy.

By: sakura

A speech pathologist specializes in helping people speak properly.

By: altanaka

Young children may benefit from speech therapy if they have difficulty pronouncing certain sounds and words.