What Are Spirulina Side Effects?
Spirulina doesn't usually cause side effects in healthy people who take only small doses, though problems frequently occur when individuals take more than is recommended or purchase supplements that have been contaminated with bacteria or other toxins. People in these circumstances often experience headaches, intestinal gas, and constipation; fever and nausea are also common. The most serious side effects usually concern people with autoimmune disorders like Multiple Sclerosis. Even properly dosed, non-contaminated spirulina can actually make many of these sorts of conditions worse.
Headaches
The name "spirulina" is something of a generic term that can be applied to a range of different dried seaweed or blue-green algae species, though the two most common are Arthrospira plantensis and Arthrospira maxima, both of which are characterized by their lush, leafy greens. Most supplement manufacturers dry these, then crumble them into a powder that can be sold either loose or compressed into tablet form. The rich nutrient content of the plants is one of the things that makes them so desirable as a supplement, but it can also make them somewhat difficult for the body to break down, particularly at first. People who don't drink enough water when taking spirulina often become dehydrated, which often leads to headaches and extreme thirst.
Headaches can also be caused by metal compounds found in some preparations. Algae tends to be highly absorptive, which means that it takes on pollutants, minerals, or vitamins that are present in its growing environment. When the plants grow in highly acidic waters or in beds with high metal compositions, they can bring these characteristics to the supplement, too. Highly metallic compounds are known to cause headaches in some people since they typically cause the blood vessels to and from the brain to restrict and compress.
Gas and Intestinal Problems
People who aren't used to eating algae sometimes experience spirulina side effects including gas, bloating, or cramping during the first few days. Most of the time this isn't serious, and can usually be relieved by either stopping the supplement or else taking it in a smaller dose to start. Spirulina is often called a "superfood" by health experts because of how many helpful nutrients and minerals it contains, but these same characteristics can lead to stomach trouble when consumed in large quantities.
Constipation is another common side effect. The algae has a tendency to absorb nutrients and moisture from the stomach and intestine, which can lead to stiff, bulky stools. People who stay well hydrated and take the supplements alongside foods that are high in natural fiber are less likely to experience this symptom.
Fever and Nausea
Spirulina users may also experience fever, nausea, and sweating, often as a result of the supplement's high protein content. People who haven't eaten enough or who otherwise have low blood sugar may feel a bit queasy as their body works to break down the algae's nutrients. Fever sometimes accompanies this, though most of the time this particular symptom is more a result of pollution or contamination than digestive response. Anyone who runs a fever for more than a day should usually stop taking the supplement and seek medical help to rule out serious reactions or conditions.
People With Existing Conditions
Most health experts advise people who suffer from autoimmune conditions — like Celiac disease, rheumatoid arthritis, or Multiple Sclerosis — to stay away from spirulina since certain compounds in blue-green algae can actually make many of these conditions worse. One of the biggest benefits of the plant for healthy people is that is stimulates the immune system, but this can have very negative consequences for people whose immune systems are actually attacking otherwise healthy tissues.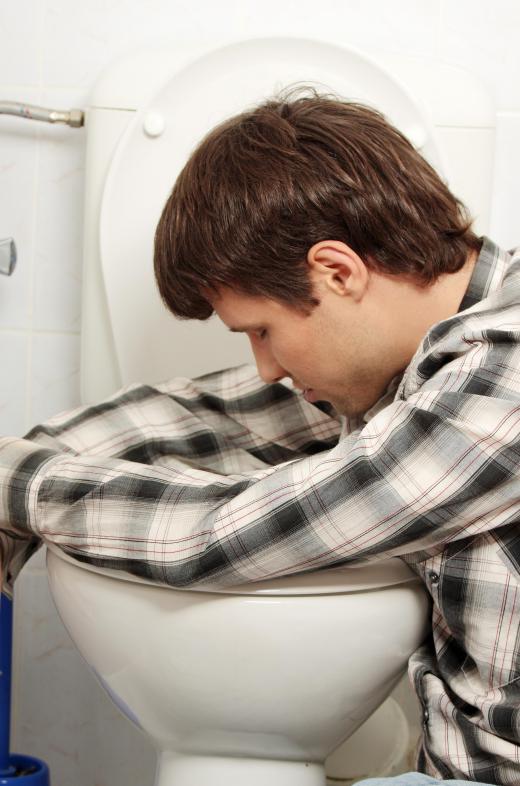 People who suffer from the rare but serious condition phenylketonuria should also avoid the supplement. Phenylketonuria is marked by the inability to process the amino acid phenylalanine, and spirulina contains this and most other amino acids in high quantities. People with this condition who ingest the supplement typically become violently ill.
Precautions for Children and in Pregnancy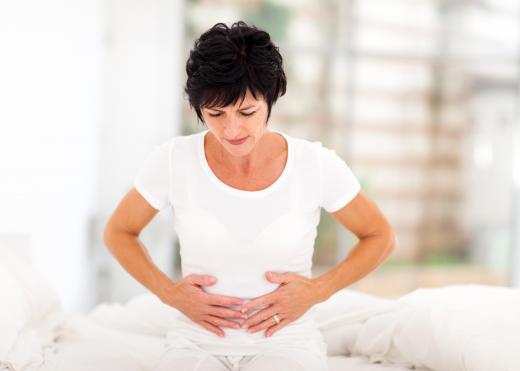 Despite the purported benefits of spirulina, most medical professionals say that it shouldn't be taken by children or pregnant women. People in these categories are more likely to have bad reactions to the supplement, including increased heart rate and difficulty with digestion. Even though most tablets and powders are all natural, this doesn't necessarily mean that they're safe for everyone.
Dosing and Source Considerations
Most people taking spirulina don't experience any side effects, at least none that last for very long. The biggest exceptions have to do with dose and source. Consuming a lot of the algae at once can overwhelm the body, which usually detracts from the overall health benefits the supplement is meant to impart. It's sometimes tempting to think that taking more than the recommended dosage will bring an even greater benefit, but this isn't usually the way it works out.
Where the algae comes from and how it was grown is also really important. The popularity of spirulina as a dietary supplement has meant that many different brands and manufacturers produce it, but not all follow the same safety and purity guidelines. Algae grown in contaminated water or that has been infected with bacteria can cause a great deal of harm to those who later ingest it.
The majority of the most worrying spirulina side effects are caused by blue-green algae harvested from wild sources or poorly controlled environments. Wild plants can contain bacteria from animal waste that can cause severe diarrhea or vomiting. Microcystins, a type of toxin, can accumulate in the liver as a result, which can cause permanent damage or organ failure. One of the best ways for people to avoid this is to do a bit of research before buying and only purchase from trusted sources.
Spirulina Diarrhea
Several types of microalgae, including spirulina, can cause diarrhea in some people. Symptoms also include other kinds of digestive discomfort, such as abdominal pain, upset stomach, bloating and nausea. The good news is that diarrhea and other digestive symptoms tend to be mild in most cases.
People who have specific preexisting conditions are at a greater risk of side effects, including diarrhea, from spirulina. Thyroid disease and kidney problems can contribute to these issues.
Why does spirulina trigger diarrhea and other digestive problems? Scientists aren't completely sure. There are several possible reasons:
Chlorophyll: Spirulina is rich in chlorophyll, the substance that gives plants their green color. In some people, significant amounts of chlorophyll can have a laxative effect, causing loose stools. This shouldn't last more than a day or two, however.
Microcystins: Spirulina that is harvested in the wild isn't better for you. In fact, it can be higher in dangerous compounds, including heavy metals, liver toxins called microcystins and harmful bacteria. Contaminated sources can lead to persistent diarrhea as your immune system reacts to a possible bacterial infection.
High protein and iron content: Spirulina is almost 60% protein, and the allergy has a high amount of iron as well. Getting too much of these nutrients during the day — perhaps while also taking a protein supplement or iron supplement — can trigger digestive problems.
One of the best things you can do to avoid digestive problems with spirulina is to choose sources that are grown on "farms" instead of harvested in the wild. This can reduce the number of harmful compounds absorbed, such as microcystins.
Look for third-party testing on supplement labels, preferably trusted laboratories such as NSF International, ConsumerLab or U.S. Pharmacopeia. That said, spirulina supplements aren't regulated by the FDA, so it's not possible to be 100% sure of the source or contents of spirulina contained.
Chlorella Vs Spirulina Side Effects
Chlorella and spirulina are both types of nutrient-rich microalgae. They have differences in the type of vitamins provided and calorie counts, though. For example, chlorella has a huge amount of vitamin A, iron, zinc and omega-3 fatty acids. Spirulina has fewer calories and is higher in protein, B vitamins and copper.
Many of the side effects of chlorella are generally centered around the digestive system. You may experience gas, stomach cramps, diarrhea, constipation or nausea. One unique side effect is that chlorella can increase how sensitive your skin is to sunlight, making it easier for you to burn.
Can Spirulina Make You Constipated?
Some people report problems with constipation when taking spirulina supplements. Scientists aren't sure if this is due to spirulina itself or the high amount of protein it contains. Many diets that are high in protein can cause constipation, diarrhea and other digestive troubles.
Getting around this issue can be as simple as increasing the amount of water you drink. It's also a good idea to keep eating foods that are high in fiber, such as leafy green vegetables. While spirulina is nutritious and full of protein, minerals and vitamins, it's not a good source of dietary fiber. It should be used to support a healthy diet, not as a replacement for nuts, legumes, fruits and veggies.
AS FEATURED ON:
AS FEATURED ON:

By: evgenyatamanenko

A fever is a common side effect of Spirulina use.

By: cdrcom

Thirst and constipation associated with Spirulina use can be combated by consuming an extra liter of water along with the supplement.

By: monamakela.com

Organic spirulina, which is free of pesticides, is available as a powder.

By: rob3000

Constipation is a common side effect of spirulina.

By: memo

The metal compounds found in some spirulina formulations can cause headaches.

By: Piotr Marcinski

Spirulina may cause nausea.

By: michaeljung

Spirulina side effects including gas and bloating.