What are Symptoms of Malnutrition?
Malnutrition is a condition in which a person's body doesn't get enough calories or nutrients to keep it functioning properly. Symptoms of malnutrition can vary widely, but include weakness, poor immune system functionality, and the inability to heal. A person may suffer from malnutrition for a long period of time before the signs become visible, and it's slow growing condition that develops over a lengthy time period. In the early stages, symptoms can include irritability, fatigue, slow or poor growth, and weight loss.
Some symptoms occur less often than others. Rarer conditions that people who suffer from malnutrition may experience include bone pain, muscle weakness, joint pain, and nail breakage. Body swelling, abdominal bloating, hair loss or color changes, dry or scaly skin, and loss of appetite in general can also develop.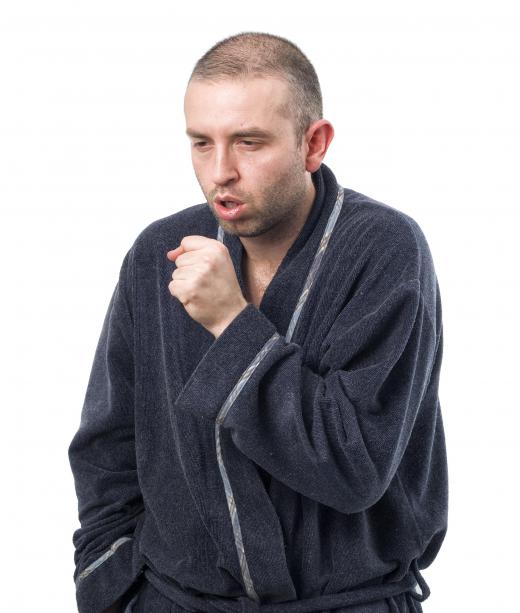 Severe malnutrition can also result in a sunken appearance around the temple area of the head. Symptoms in adults can include a propensity to become infected with diseases, or to heal very slowly from infections. Breathing problems, anemia, decreased muscle mass, confusion, and chronic diarrhea may also occur.
Symptoms of malnutrition in children can be different from the experiences that adults may face. Malnourished children may cease to grow. They may also experience temporary or permanent developmental delays due to lack of essential nutrients and fats for brain growth. If left untreated, the lack of nutrients can lead to death.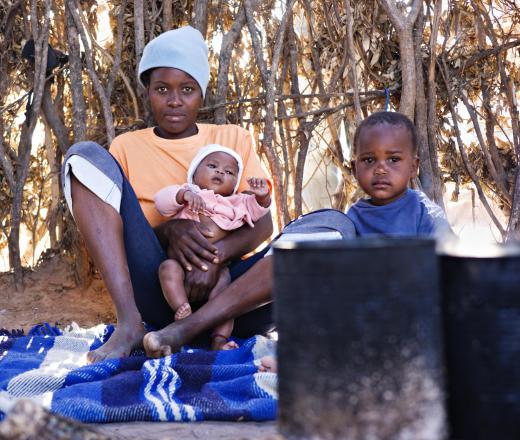 Infants, children, and older adults are generally most at-risk for becoming malnourished. Other people considered in danger may include people on medication with suppressed appetites, victims of eating disorders, drug and alcohol abusers, pregnant women, and low income families.
The causes of malnutrition itself can vary. People can become malnourished by not eating the proper amounts or kinds of foods, and thereby not receiving enough vitamins and minerals. Certain health conditions, such as cystic fibrosis and cancer, can also cause this condition to develop, as can digestive disorders or diseases that prevent the body from being able to absorb nutrients. Poor health conditions, bleeding, diarrhea, and other factors may also contribute.
A diagnosis of malnutrition is usually completed with a blood test. A patient's weight and height will be analyzed by a medical professional, as will any medications being taken. The patient may be asked about his or her eating habits and diet. Treatment depends on the patient's individual case, although a medical professional may prescribe an increase in calories, more meals per day, or a nutritional supplement.
AS FEATURED ON:
AS FEATURED ON:

By: ramonespelt

Some symptoms of malnutrition include fatigue and a poor immune system.

By: poco_bw

Malnutrition can have many effects on children, including lethargy and poor or stunted growth.

By: Ambrose

Dehydration and lack of proper nutrition can cause muscle weakness all over the body.

By: joshya

Certain health issues, like cystic fibrosis, can lead to malnutrition by affect the way the body absorbs nutrients.

By: maya2008

Malnutrition is a common cause of chronic liver failure.