What are the Best Places to Live for Migraine Sufferers?
Anyone who suffers from frequent, serious migraines will probably do almost anything to avoid getting one. Some migraine sufferers even consider where they will live as a lifestyle change to avoid triggering migraines. In 2006, Sperling's BestPlaces compiled a list of cities in the United States that comprised the top 10 best places to live for those who get migraines, as well as the bottom 10 worst places for migraine sufferers. While there are several widely accepted triggers for migraines, Sperling's used other data to compile its list that may have little to no direct bearing on migraines, but have been inconsistently connected to migraines triggers.
A migraine is different from a headache in that it has several other symptoms, some very severe. Migraine sufferers typically have severe to moderate pain over their entire head, or a pain that is transitory, shifting from one side to the other. Nausea, blurred vision, dizziness and light sensitivity often accompanies the pain, among many other symptoms. Of the estimated 29 million Americans who suffer from migraines, women make up the majority of those who get migraines.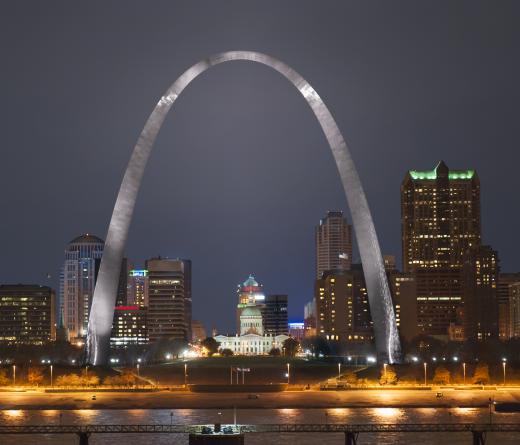 One reason why it is so difficult to ascertain where the best place to live for migraine sufferers is that different people have different triggers. While high heat and humidity may trigger a migraine for one person, the cold may trigger it for another. Sperling's attempted to take common lifestyle triggers, such as sleep patterns, and environmental triggers, such as rapid weather changes, to compile a list of best and worst places for those who get migraines.
Among the triggers considered to determine which areas are best and worst for migraines:
Hours of work, and overtime worked
Irregular sleep patterns
Stress
Plane travel
Incidence of sunburn
Regional foods (chocolate and red wine are known triggers of migraines)
Extreme weather, including rapid weather changes and drops in barometric pressure
Divorce rate
Drug prescriptions for migraines
While the list is interesting, and perhaps, useful for someone interested in relocating to put an end to suffering with migraines, some cities on the list seem to have no relation at all, in terms of the size of the city, geographical location, weather, etc. Some cities, such as St. Louis and Cincinnati, made it onto the bottom of the list based on lifestyle triggers, while others, including Nashville and Little Rock, rank low due to environmental triggers. California and areas of the Northeast fared well with migraine sufferers, accounting for the majority of the best cities on the list.
According to the list, the worst cities for migraine sufferers are:
Cincinnati, OH
Madison, WI
Little Rock, AR
Knoxville, TN
St. Louis, MO
The top five best cities for migraine sufferers are:
New Haven/Bridgeport/Stamford, CT
Boston/Worcester, Lawrence, CT
McAllen/Edinburg/Mission, TX
El Paso, TX
New York/Northern New Jersey/Long Island, NY, NJ, CT, PA
AS FEATURED ON:
AS FEATURED ON:

By: Marty Haas

Migraine sufferers might want to stay out of St. Louis, Missouri.

By: Subbotina Anna

Women make up the majority of the estimated 29 million Americans who experience migraines.

By: Doreen Salcher

Nausea, blurred vision and dizziness often accompany migraine pain.

By: vladimirfloyd

Migraine suffers may want to avoid living in areas that are filled with triggers like bright lights.

By: Pavel Losevsky

Flying may cause migraines.