What Are the Common Causes of Cold Semen?
Cold semen is not a common problem, and the most likely causes of semen that is colder than normal have to do with the testicles being in a very cold environment without adequate protection. The testes must remain at a stable temperature in order to keep semen from becoming too hot or too cold. This is why the testicles appear to shrink and recede into the body when a male is submerged in cold water or is inadequately covered in cold weather.
Semen is a semi-liquid substance produced by the male testicles and prostate. It is composed of enzymes, proteins, simple sugars, and other substances used to fuel and nourish sperm cells. Because it is housed inside the body, semen typically stays within a few degrees of the 98.6 degrees (37 degrees Celsius) the human body maintains. This makes cold semen very unlikely to occur.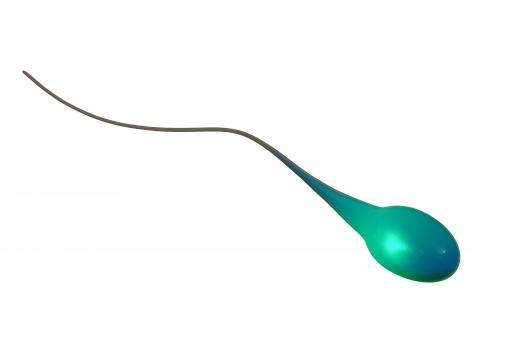 Sperm need to be kept several degrees cooler than the rest of the body, so the scrotum hangs below the abdominal cavity to preserve them. If the temperature surrounding the testicles becomes too cold, the scrotal sack contracts so that the testes are raised closer to the body to keep the temperature stable. Likewise, in hotter climates the testicles hang away from the body to keep cooler. Generally, very hot temperatures are more of a threat to sperm cells than cold ones.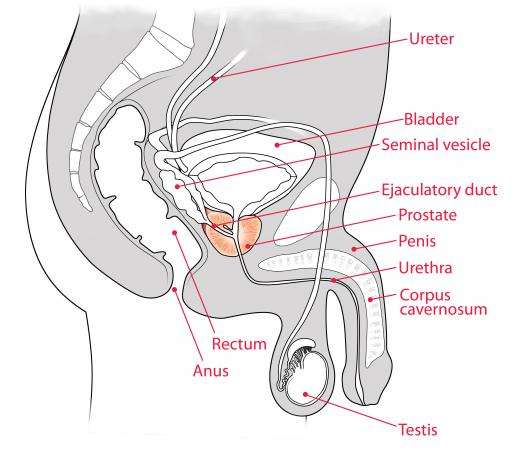 Males who remain in frigid temperatures for long periods of time may eventually have cold semen as a result. This semen would likely not to be cold to the touch, but it would have a cooler temperature than what is needed for sperm survival. In most cases the temperature would rise to normal levels as soon as the man moves into a warmer area. When wearing proper clothing, it would take very cold external temperatures to negatively affect semen temperature.
Another situation where cold semen may be present is when it is collected and deliberately frozen to conserve it. This is usually done for fertilization purposes. Male sperm donors and those who are having trouble getting their partners pregnant may turn to cryogenic freezing of sperm-containing semen for later use. This type of cold semen would be lowered to below freezing temperatures using liquid nitrogen. Some sperm will typically die during this process, but many of them will revive once the semen is thawed.
Semen also cools in temperature very quickly after ejaculation has occurred. For this reason, men might not be able to tell if their semen is colder than normal by touching it. Any man who feels he may have fertility issues or abnormal semen should consult a specialist.


By: Dudarev Mikhail

Men who remain in frigid temperatures for long periods of time may have cold semen.

By: nito

Semen may be collected and frozen for conservation purposes.

By: fotoliaxrender

Sperm cells need to be kept several degrees cooler then the rest of the body.

By: kocakayaali

Semen is produced in the testes, which are contained in the scrotum.