What Are the Common Causes of Orange Vaginal Discharge?
Though vaginal discharge is normal and necessary to keep the vagina clean, a change in the color of the discharge can indicate the presence of some type of vaginitis. These infections of the vagina are usually quite easy to treat, though they need to be seen by a doctor in order to determine what type of microorganism is causing the infection and how to best treat it. The presence of orange vaginal discharge is relatively uncommon and a strong indicator that there may be an infection. Orange vaginal discharge can range in color from a bright, nearly fluorescent orange to a dark, rusty color. The shade of orange and information about the woman's menstrual cycle can help a doctor determine what is causing it.
A brightly colored orange vaginal discharge is likely an indication that the patient has some sort of vaginal infection. Various types of bacteria can cause an orange vaginal discharge, and a doctor should be consulted in order to determine what type of antibiotics should be prescribed. Discolored discharge may also have a strong odor, which is a further indication that vaginitis is present.
Blood in the vaginal discharge may also cause it to be orange. At the end of a woman's period, a dark brown or rust colored discharge is quite common. Though this discharge is normally described as being red or brown, it is possible for it to appear dark orange as well. If the discharge clears up after a couple of days and occurs at the end of a normal menstrual period, this is likely the cause. If the woman is currently pregnant, a rust-orange discharge might also indicate a problem with the pregnancy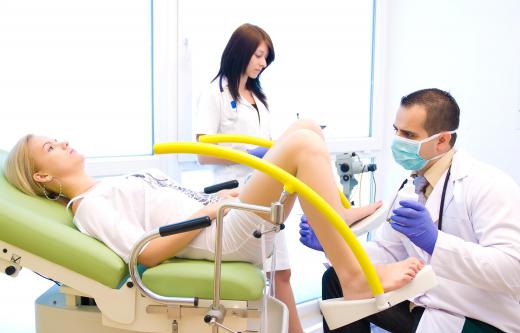 Trichomoniosis, an infection caused by a paramecium, usually causes the vaginal discharge to appear yellow or green. A yellow discharge that is tinted by the presence of blood could be responsible for orange vaginal discharge. This may also be the case if the patient is infected with gonorrhea, which again, usually presents as a yellowish discharge rather than an orange discharge. Both of these conditions are easily treated with medication, but because they are sexually transmitted, both partners should be tested even if they are not showing symptoms to prevent the diseases from spreading back and forth.
What Does Orange Discharge Mean?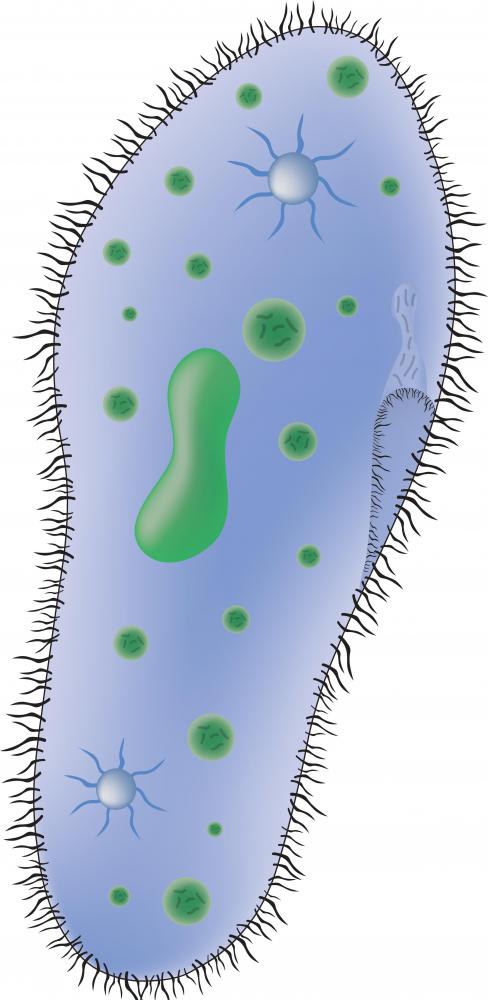 Vaginal discharge is usually normal and healthy. It allows the vagina to carry harmful bacteria out of the body to prevent infection and stay clean. Normally, discharge is clear or milky white. If you have orange vaginal discharge, it may be caused by one of several things. Most commonly
, the culprit is trichomoniasis or bacterial vaginosis.
Trichomoniasis
Although it is not something many have heard of, trichomoniasis is a common sexually transmitted infection. Caused by a parasite, trich is more common in people who have vaginas, although people who have penises do pass it on as well. Some people never experience symptoms of the condition and pass it on unknowingly. However, those who do experience symptoms often feel discomfort when urinating, have irregular orange, yellow, or green discharge, and may notice an odor. Some patients also experience genital itching.
If you suspect you may have trichomoniasis, it is important to visit your doctor. The STI requires antibiotics. When properly treated, it is rare to develop trich again within three months. Ensuring you and any sexual partners you have are all treated is essential.
Bacterial Vaginosis
When the good and bad bacteria in the vagina are out of balance, the result is bacterial vaginosis. The infection is very common and often goes away on its own. However, some people deal with recurrent bacterial vaginosis infections or end up with severe symptoms.
In addition to orange discharge, consider whether you have other symptoms of bacterial vaginosis. There may be an abnormal odor or "fishy" smell coming from the vagina, especially after sex, or you may notice it burns when you urinate. Keep in mind, too, that discharge may not be orange. It may also be green or even gray.
If you are diagnosed with bacterial vaginosis, your doctor will likely prescribe a course of antibiotics. They may be any combination of gels, ointments, or pills. If the symptoms are recurrent, your doctor will likely order additional testing to determine the underlying cause.
Other Causes of Orange Vaginal Discharge
There are several other reasons that a person may notice orange vaginal discharge. Sometimes it happens during the end of the menstrual cycle. Discharge at the end of a period may be brown, rust-colored, or even bright orange due to blood mixing in with typical discharge.
Other times, orange or pink discharge is a sign of implantation, which is a stage of pregnancy. Implantation occurs when the egg has been fertilized and attaches itself to the wall of the uterus. Usually, it occurs 10-14 days after intercourse. If you notice orange discharge and suspect you could be pregnant, it is important to take a home test or to visit your doctor. It is also important to visit your doctor if you already know you are pregnant and begin to experience orange discharge. This could mean there is a complication with the pregnancy that requires immediate attention.
How To Keep Your Vagina Healthy
Keeping your vagina healthy is one of the best things that you can do for your body. First, be sure you're using the right products to clean it. Never insert soaps or body washes into the vagina. Avoid using douching kits as well, as the inside of the vagina is self-cleaning. Using these products can throw your pH balance off and cause infections.
It is also important to be responsible when you are sexually active. If you have multiple sexual partners or if your partner has other partners, it is important to use condoms. Whether you are in a monogamous relationship or single, be sure to get tested for STIs every 3-6 months. Some STIs can sit dormant in the body for months or even years before they become detectable. Vaccinations can help to protect you from HPV and hepatitis B, two serious conditions that can be transmitted via sexual contact.
Finally, know what you are putting into your body. If you take medications, talk to your doctor to determine whether there may be any side effects that affect the vagina. Eat a nutritious diet and avoid drinking too much alcohol or smoking cigarettes. They can lead to poor mental and physical health, which can affect your entire body, including the vagina.
When To Talk To Your Doctor
It is important to know when to talk to a medical professional. If you have abnormally colored discharge that lasts for more than a few days or if you have other symptoms, such as pain or a fever, talk to your doctor.
AS FEATURED ON:
AS FEATURED ON:

By: lukasmajercik

At the end of a woman's period, a dark brown, dark orange, or rust colored discharge is quite common.

By: Zsolnai Gergely

As several types of bacteria can cause an orange vaginal discharge, a doctor should be consulted in order to determine what type of antibiotics should be taken when such a discharge occurs.

By: Matthew Cole

Vaginal discharge may be caused by a paramecium.

By: pio3

Someone with a new sexual partner is more likely to develop bacterial vaginosis, which may cause yellow vaginal discharge.

By: blueringmedia

Doctors may need information about a woman's menstrual cycle to diagnose any medical issues.