What Are the Common Side Effects of Eye Drops?
There are many different side effects that can be caused by eye drops, but the specific nature of the side effects often depend on the type of medication in the drops. Eye drops can irritate the surface of the eye even when the drop is designed to decrease irritating symptoms, such as redness or itchiness. Eye drops can also cause headaches, stomach discomfort, drowsiness, and irritability. Some types of medicated eye drops can damage a person's eyes if used for too long.
Common side effects of eye drops are redness and irritation. These symptoms may occur on the surface of the eye and may go away as the user grows accustomed to the medication, or they may worsen if the patient does not tolerate the medication well. Stinging, burning, puffiness, and the sensation of having something in the eyes can also occur as a side effect of eye drops.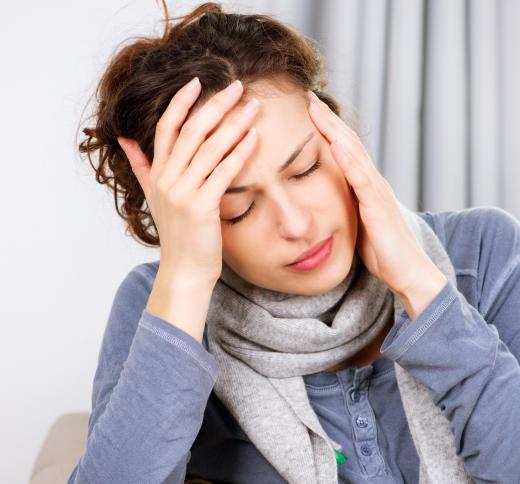 Some eye drops cause the pupil to dilate or contract. These symptoms may be temporary, usually lasting for a couple of hours or so, though some eye drops can create this effect for the entire time they are being used. These effects can lead to a sensitivity to light. Related side effects of eye drops include difficulty focusing and blurred vision.
Other body systems can also be affected by eye drops. Headaches are one of the most commonly reported side effects of eye drops, though stomach problems, including diarrhea and nausea, can also occur. These side effects are not common and are most frequently seen with eye drops that deliver medication rather than with non-medicated drops.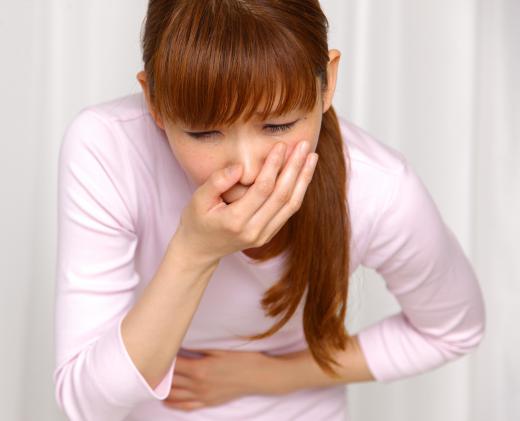 Eye drops can also affect the cardiopulmonary system. Rapid heartbeat and labored breathing can occur with some types of drops while others lead to slower respiration and heart rate. An otherwise healthy patient will usually not have serious complications from these side effects of eye drops, but a patient with a preexisting heart condition could potentially exacerbate this condition.
Some types of eye drops can cause serious damage to the eye. Anesthetic drops can harm the cornea and decongestant eye drops can cause glaucoma, often quickly and without warning. Patients who experience a sudden change in vision should check with a doctor promptly, because some of these conditions can permanently impair vision.
What Are Antibiotic Eye Drops?
Your doctor may prescribe these eye drops if you have bacterial conjunctivitis (pink eye). Although styes rarely require treatment, a doctor may offer a topical treatment or artificial tears to ease the pain of styes, as well. 
You may have a bacterial eye infection if you're experiencing the following symptoms:
Vision changes
Dry or crusty eyes
Drainage from the eyes
Teary eyes
Red eyes
Discharge from the eyes
Pain or pressure in your eyes
What Are the Side Effects of Antibiotic Eye Drops?
Antibiotic eye drops may cause common side effects such as itching, inflammation, rash, temporary blurred vision, red eye, and contact dermatitis. Rashes, dry skin, swelling, tenderness, and itching are all signs of contact dermatitis. 
More severe side effects include headaches, pain, irritation, inflamed iris, and blurred vision. Luckily, these are not common. 
Still, there is a chance you will experience rare, severe, and permanent side effects, like changed vision, eye puncture, cornea deterioration, and central serous chorioretinopathy. 
When To Call the Doctor
Many side effects of eye drops will subside in time. More serious side effects warrant an immediate call to the doctor. 
Call the doctor if you're experiencing extreme irritation or pain in your eyes, a change in sight, or 
any of the following indications of an allergic reaction:
Rash
Hives
Itching
Swollen skin
Blisters
Peeling skin
Fever
Wheezing
Difficulty breathing
Tight chest or throat
Difficulty talking
Swollen mouth, face, lips, tongue, or throat
Difficulty swallowing
What To Do If You Swallow Eye Drops?
Tetrahydrozoline, a common ingredient in eye drops, is similar to clonidine, a medication that lowers blood pressure. Consuming too much tetrahydrozoline can cause sleepiness, low blood pressure, and a dangerously slow heart rate.
Overconsumption of eye drops is especially dangerous for young children.
If you or someone you know drank eye drops, call Poison Control at 1-800-222-1222.
AS FEATURED ON:
AS FEATURED ON:

By: Subbotina Anna

Headaches are a common side effect of eye drops.

By: carla9

Nausea is a possible side effect of eye drops.

By: Max Tactic

In some cases, eye drops can irritate the eye even though they are supposed to do the exact opposite.

By: Pavel Losevsky

Eye drops may cause eye redness.