What Are the Different Causes of a Tanning Bed Rash?
Some of the most common causes of tanning bed rashes are blocked sweat ducts and allergic reactions. When a person has a blocked sweat duct, sweat cannot escape, eventually causing a heat rash. Allergic reactions can be caused by a person's own tanning lotion, traces of someone else's tanning lotion, or chemicals used to clean the tanning bed. Whatever the cause, treatment is usually fairly simple and does not require a doctor's visit unless the rash lasts longer than two weeks. A tanning bed rash may be confused with a tanning bed sunburn, which is essentially the same as a sunburn and not a rash.
Also known as prickly heat and miliaria, a heat rash occurs when sweat is trapped beneath the skin. Common symptoms include red bumps, a prickly sensation, and blisters. A tanning bad rash caused by blocked sweat ducts is usually mild in nature. It should go away without the help of a health professional. To help the healing along, a person afflicted with a heat rash should keep the skin cool and avoid tanning until the rash completely disappears.
A tanning bed rash can also be caused by a sunscreen lotion. Most people apply a lotion before entering a tanning bed to prevent burns. If allergic to an ingredient in the lotion, a person might develop a rash. The lotion responsible for the tanning bed rash may have been applied directly to the person's skin. In some cases, the lotion may have been left on the bed by a previous user, and accidentally touched by a person allergic to one of the ingredients.
Like an allergic reaction to tanning lotion, people can have allergic reactions to cleaning chemicals. Many tanning salons have policies to regularly clean the beds. The chemicals left over from this cleaning could potentially cause a customer to develop a tanning bed rash. In this case, the customer can work with the tanning salon to find a safer cleaner.
Treating a tanning bed rash is similar to treating any other rash. It is generally recommended that the person stop applying chemicals or participating in activities that caused the rash. In this case, the person needs to stop using tanning lotions and tanning beds. Continuing to do so can worsen the rash or cause it to spread to other parts of the body. In addition, taking an antihistamine can reduce the itchiness and combat the redness of a tanning bed rash.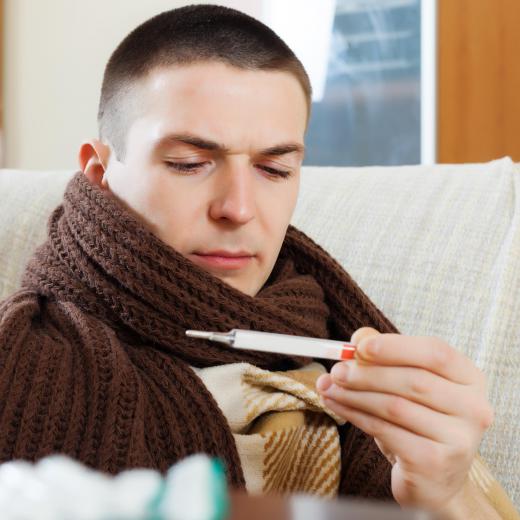 A tanning bed sunburn is a burn from being in the tanning bed too long. It can be treated like a regular sunburn. Minor sunburns have symptoms like redness, itchiness, and skin peeling. If the sunburn is particularly severe with symptoms such as fever or chills, emergency medical treatment should be sought.
How Common Are Tanning Bed Rashes?
Tanning bed rashes are super common. Getting heat rash from the warm beds and your blocked sweat is common in tanners, so no need to feel too alarmed. 
As mentioned, you should seek medical care if it doesn't go away with adequate care. But many tanners experience heat rash, especially when they first start tanning. 
If you ask the tanning consultant about the rash, they'll likely tell you it's nothing to worry about and to take a break from tanning for a few days or weeks. 
The bottom line is a rash from a tanning bed is far from rare, but you should still take steps to eliminate the rash and care for your skin. 
How to Avoid a Tanning Bed Rash
If you get rashes when you use a tanning bed, but don't want to stop tanning, take the steps below to avoid getting another rash. For many, it's easy to stop tanning altogether, but some tanners use the beds to treat eczema, psoriasis, and vitamin D deficiencies. 
Stay Cool
The number one way to stop a heat rash in a tanning bed is to stay cool throughout your tanning time. An excellent way to do this is to use fans built into some tanning beds. 
Ask your tanning consultant for a bed with these fans, or you can even bring a handheld fan into the tanning bed with you. Stay hydrated with cold water, not room temperature, while in the tanning bed. 
Read Lotion Ingredients
If you think the lotion or sunscreen you use is the problem, use products designed for sensitive skin and carefully read the product ingredients before use. Avoid the following ingredients:
Added fragrances
Essential oils
Zinc oxide
Alcohol
Parabens
Triclosan
Aluminum 
Avobenzone 
Octocrylene 
Oxybenzone 
Clean Bed Yourself
If you suspect the cleaning solutions are the culprit, bring your own cleaning materials to wipe down the bed before tanning. 
Some tanning salons won't be able to compromise on the cleaning solution they use due to sanitization policies, so bring sensitive baby wipes or a spray bottle with water to wipe off any excess solution. 
Try to use the most gentle cleaning solution you can find. However, you likely don't need to worry about sanitization, as the salon took care of that problem with their cleaning supplies. 
Other Causes of Heat Rash
If you stop tanning and use the tanning products, but your heat rash doesn't go away, it could be due to another part of your routine or environment. Or you may just want to know other instances where heat rash occurs. 
Sweat From Exercise
Aside from tanning beds, sweat from exercise is the likeliest cause of a heat rash. Significant sweating during exercise can lead to a heat rash. 
To avoid sweat from building up in your glands, you should shower immediately after exercising or sweating. Don't let the sweat sit on your body! So if you tend to work out and then relax on the couch for an hour, you should stop doing this. 
Hot, Humid Weather
Even if you didn't work out, you may sweat due to the hot and humid weather. If you lay out in your backyard in the heat and tan, you can get heat rash this way. Like in the tanning bed, the sweat becomes trapped and causes splotches or red bumps that can be irritating. 
Poor Sleeping Conditions 
If you suffer from night sweats or tend to sleep in a hot environment, you may get a heat rash. Try to keep your bedroom cool and comfortable. And if you sleep with many blankets and sheets, try to eliminate some and use one. 
Long-Term Fever and Bed Rest
If you have a fever or sweats from an illness, this can lead to a heat rash. This cause often happens when someone is on bed rest for an extended period. But typically, someone on bedrest with an illness isn't hitting the tanning salons. 
Infancy
Another cause is just being a newborn. Infants have underdeveloped sweat glands, meaning they may be functioning perfectly yet. 
In these cases, babies may develop red bumps on their armpits and other crevices like the back of their knees. Usually, it goes away on its own as the baby's sweat ducts develop.
AS FEATURED ON:
AS FEATURED ON:

By: defun

Rashes may be the result of an allergic reaction.

By: Rido

Tanning bed sunburns are caused by lying in a tanning bed too long.

By: Rostislav Sedlacek

Tanning bed rashes should not be confused with tanning bed sunburns, which can be treated like regular sunburns.

By: JackF

A doctor should be sought immediately if an individual experiences chills or fever with a severe sunburn.

By: Piotr Marcinski

Itchiness may accompany a tanning bed rash.

By: phasinphoto

People recovering from rashes will experience desquamation.

By: yevgeniy11

Symptoms of a heat rash may include the development of blisters.