What are the Different Responsibilities of a Dentist?
Dentists in most places carry a number of different responsibilities, but they usually fall into three broad categories: caring for patient teeth, which includes things like performing cleanings and doing different restorative procedures; educating patients and teaching them how to care for their teeth between visits; and following the rules of the licensing agency or association to which they belong. Some administrative work may also come into the mix. Dentists are often responsible for filing paperwork related to patient files and insurance claims, for instance, and may also have reporting requirements when it comes to number of patients seen and types of conditions treated. While the bulk of a dentist's time may be spent looking into a patient's mouth, that's by no means the extent of it. In most places, this career track is dynamic and constantly changing.
Cleanings and Maintenance
One of the most important responsibilities of a dentist is to provide oral care to his or her patients. This can look slightly different in different places, but it generally involves examining the teeth, gums, and tongue in order to assess their health and a person's risk for decay or infection. Dentists typically have special tools for performing these tasks.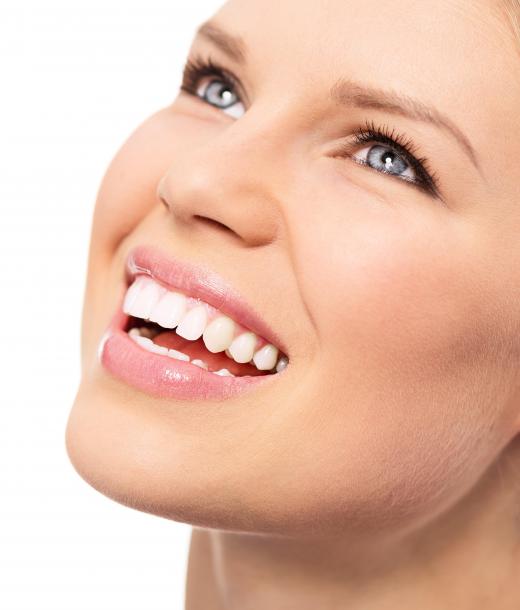 Actually cleaning the teeth, usually with a special toothbrush and floss, is typically part of the process. Under some systems these tasks fall to people known as dental hygienists, but dentists also need to know how to do them and what to look for. In addition, dentists are often responsible for taking dental X-rays and, importantly, reading the results. Teeth that look fine on the outside might actually be having problems beneath the surface that will show up on a, X-ray image. Dentists need to both understand what they're seeing and figure out a care plan for the future to either treat problems or prevent them.
Procedures and Restoration Work
Dentists are almost always responsible for doing a number of more invasive procedures too, including filling cavities, bonding teeth together, and performing minor surgeries like root canals. These all require precision and a quick ability to change course if things don't go as planned or if complications arise. Dentists also need to have an understanding of pain management, including general anesthesia, in order to ensure patient comfort. In most places these professionals are also able to prescribe certain medications as needed for healing and recovery.
Patient Education
Another really important responsibility of a dentist involves patient education. Dentists don't just look into peoples' mouths and make their assessments; in most cases they also interact with the patients, talk to them about oral hygiene, and convey to them the importance of regular cleanings and daily brushing and flossing. They frequently also demonstrate things like the way to hold a toothbrush and how much toothpaste to use, particularly with child patients.
Administrative Tasks
In most cases there's also a lot of paperwork involved. Dentists usually need to fill out patient records after each visit, for instance, making notes about what was observed and any procedures that were performed. The dentist is also usually the person who signs off on billing paperwork and may need to negotiate with or at least contact a patient's health insurance provider, too. Many dental offices have administrative staff who handle the bulk of this work, but the dentist him or herself is still usually ultimately responsible, and as such has a duty to provide competent oversight.
Professional Licensing Requirements
Most jurisdictions and localities also require dental professionals to be licensed and to keep those licenses current, usually by paying fees and regularly attending what's known as "continuing education" courses. The specific requirements vary by location, but keeping current with these sorts of credentials is very important. Professionals who fail to comply with licensing laws can face suspension from practice as well as fines.
AS FEATURED ON:
AS FEATURED ON:

By: Zsolt Bota Finna

Dentists perform procedures including tooth fillings and extractions.

By: Stasique

Dentists can perform cosmetic and aesthetic procedures, in addition to helping the patient maintain proper dental and oral health.

By: starush

A dentist may be responsible for performing tooth extractions.

By: Nejron Photo

Dental hygienists are typically responsible for cleanings.