What are the Different Skin Diseases?
Skin diseases usually leave some type of sore or irritation seen as redness on the skin's surface. Rashes are clusters or groups of reddened areas on the skin. Dermatitis is the general term for skin rashes. There are many different types of skin diseases, but some of the more common kinds are psoriasis, eczema, herpes simplex, lupus, acne, rosacea and skin cancer.
There are two main types of skin cancer: non-melanoma and melanoma. Melanoma is the more deadly, while non-melanoma is the more common. Actually, non-melanoma is one of the most common kinds of cancer. Skin cancer is thought to be caused mainly by sun exposure and sunburns. Although skin cancer can affect anyone, people with fair skin and light-colored eyes are the most susceptible to it.
Rosacea is one of the skin diseases than may be difficult to diagnose. Since it may include pimples, rosacea is sometimes misdiagnosed as acne. It may also be confused with a sunburn since it usually first appears as a redness on the face. Rosacea occurs when blood vessels in the face become enlarged.
Acne is a very common skin disorder that especially affects teens and young adults because of increased hormone levels that create overactive oil glands. The excess oil clogs skin and bacteria irritate the skin's pores creating red lumps. Another disease that affects the skin, lupus, may worsen during exposure to the sun as lesions or sores often occur in sunlight. Lupus causes swelling and pain in the joints as well as organ damage and skin rashes.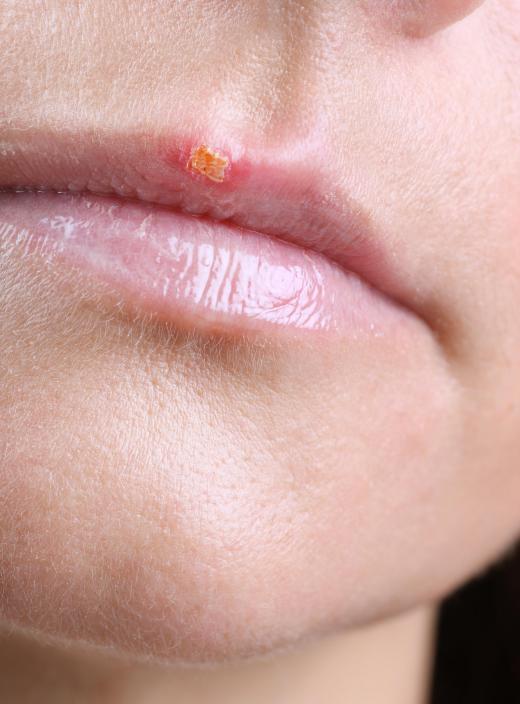 Herpes simplex is one of the skin diseases caused by viruses and it is contagious. It looks like very small blisters clustered together. Herpes simplex 1 (HSV-1) usually appears as cold sores around the mouth, while herpes simplex 2 (HSV-2) is often the type found on the genitals.
Eczema is also called atopic dermatitis and it often begins in early childhood. Babies may get the dry, red patches of eczema on their face, arms or neck. Eczema is one of the skin diseases thought to be caused by having a genetic predisposition to it. Extreme itchiness is usually present with eczema and blistering may occur. Flare ups of eczema can be provoked by scratching or after sun exposure.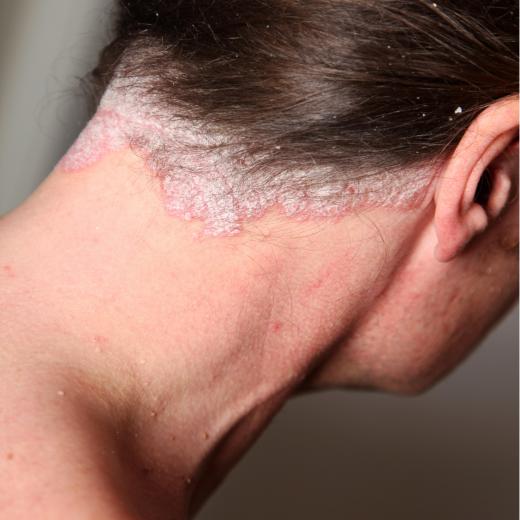 Like lupus, psoriasis often causes joint pain and swelling. Psoriasis is dry, red and scaly and often appears on the scalp as well as the lower body. Psoriasis is an immune system disorder caused by the body producing too many skin cells. Like eczema, genes for psoriasis can be passed on in families.
AS FEATURED ON:
AS FEATURED ON:

A skin mole.

A cold sore.

By: Farina3000

Psoriasis affects the skin of the head and body.

By: quayside

Eczema is a condition where skin may be itchy, red, dry, and cracked.

By: Ocskay Bence

Acne is often caused by overactive sebaceous glands.

By: puhhha

Skin diseases may be caused by genetics.

By: Marina Karkalicheva

Skin cancer can affect anyone, but people with a fair complexion and blue or other light-colored eyes are the most susceptible.

By: Paul Huxley

Trichilemmoma can cause lesions on the face and growths in the hair follicles of the scalp.

By: Netwalker

Many skin cancers develop as the direct result of excessive exposure to the sun's ultraviolet rays.