What are the Different Types of Capillaries?
Capillaries are the smallest and most fragile of the body's blood vessels. They are responsible for what is known as microcirculation, meaning that they create a circulatory network within the organs of the body. There are three different types found in the human body: continuous, fenestrated, and sinusoidal. The differences in the various types is due to their location in the body as well as their particular function.
The role of the capillary is to connect the arterioles and the venules. Arterioles are small blood vessels that branch out from arteries, while the venules branch out from veins. Arteries are the vessels that carry clean, nutrient- and oxygen-rich blood from the heart to the remainder of the body. Veins carry the blood back to the heart once the nutrients have been absorbed by the various cells and tissues of the body. Each individual capillary does not work alone, as these vessels form a network in order to carry out their role in the circulatory system.
Continuous capillaries get their name from the fact that the cells forming them provide a continuous lining with no interruptions. There are very tight junctions inside of these small blood vessels, which only allows the smallest of molecules, such as water molecules, to penetrate through the lining. This type is found in areas of the body such as the central nervous system, skeletal muscles, and skin.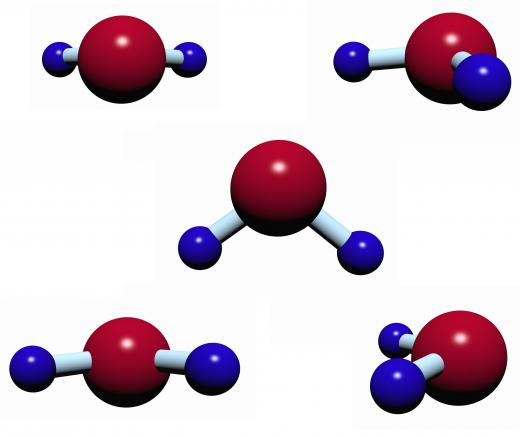 Fenestrated capillaries contain very small pores or openings called fenestra. These vessels allow small molecules as well, as limited amounts of nutrients, to pass through their walls. They are most commonly found in the endocrine system of the body, which helps to regulate growth and reproduction and includes such glands as the pituitary and thyroid. This type of blood vessel is also found in lesser degrees in other organs, including the kidneys, pancreas, and the intestines.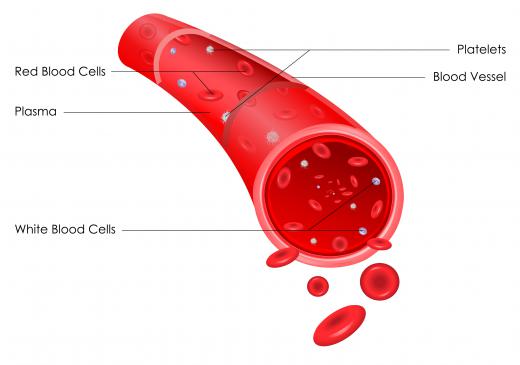 The other type is known as the sinusoidal capillary. The shape of these vessels is a bit irregular, not having the typical cylindrical shape of the other types. These vessels can also be fenestrated, although due to their irregular shape, they are categorized separately. They are found in organs such as the liver and spleen, as well as in the bone marrow and portions of the endocrine system.
AS FEATURED ON:
AS FEATURED ON:

By: turhanerbas

Capillaries connect the arterioles and the venules. There are three different types of cappilaries.

By: Ioana Davies (Drutu)

Only water molecules and other small molecules can penetrate the lining of continuous capillaries.

By: stockshoppe

Blood vessels, of which capillaries are the smallest variety, are part of the circulatory system and are responsible for transporting blood throughout the body.

By: blueringmedia

Venules branch out from veins, while arterioles branch out from arteries.

By: CLIPAREA.com

Fenestrated capillaries are most commonly found in the endocrine system, which includes the thyroid.